"Anohana" Mari Okada-written film hits Japanese theaters October 25, 2019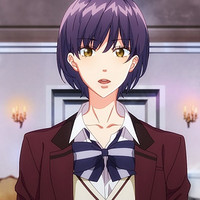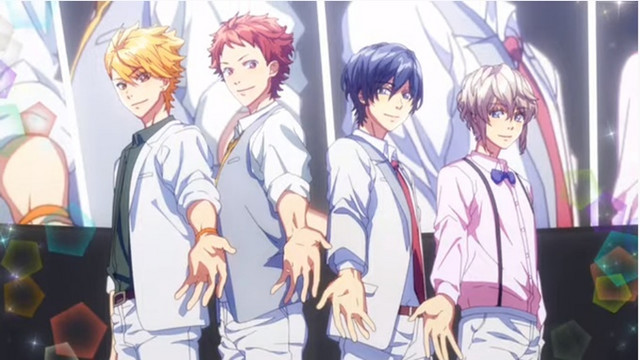 The official website for the forthcoming original anime film Kimi Dake ni Motetainda (I want to be well liked only by you) has started streaming a 70-second full trailer introducing its theme song "High School Princess," whose lyrics are written by AKB48 group producer Yasushi Akimoto, who launched the anime project with Nihon TV.
The theme song is performed by the film's five main voice cast:
Shun Kudo (Monster Strike The Animation, Gundam Build Divers episode director) makes his theatrical film directorial debut. Mari Okada (Anohana: The Flower We Saw That Day) is attached to the project as screenplay composition writer and co-writes the screenplay alongside Akiko Waba (Dragon Pilot: Hisone and Masotan) and Nanami Higuchi (Little Witch Academia). The film is set to be released in Japan on October 25, 2019.
Full trailer:
The story centers on five male high school students, Tokio Furuta, Shigekazu Ashida, Kotaro Tojima, Aki Sahashi, and Shun Gotouda. They are all good-looking boys, but have problems in their personalities. One day, they are gathered by Sakiko Horinomiya (CV: Yui Ishikawa), their school's famous girl from a rich family. She wants them to participate in the "Motemen Koushien" tournament to repay the debts that have been owed from various circumstances with the prize money. As growing up to compete for the champion, they also start realizing the changes in their own minds and surroundings, as well as their love feelings toward Sakiko.
Poster visual: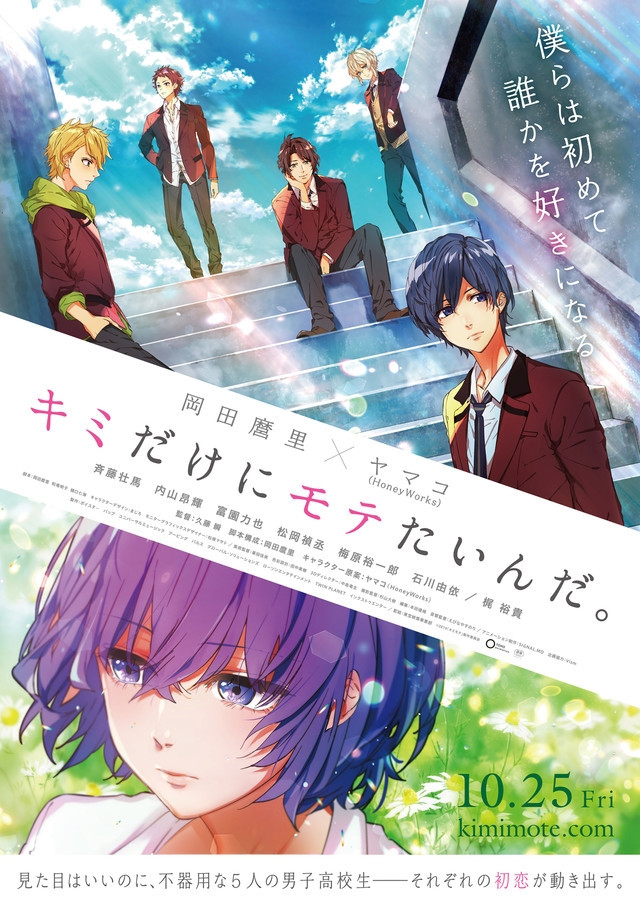 ---
Source: "Kimi Dake ni Motetainda" official website / Twitter
©2019 "KimiMote" Production Committee