Six kids' war against adults will begin on December 13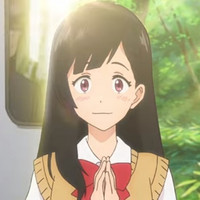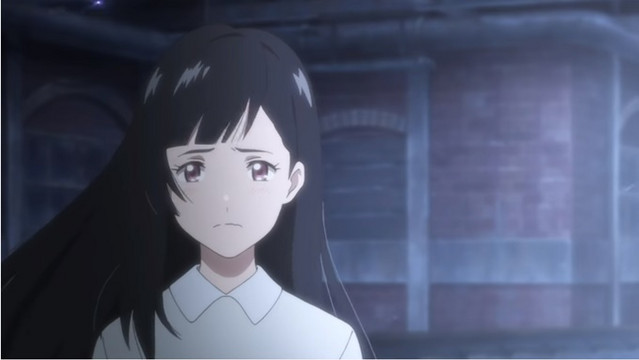 The official website for the forthcoming anime film adaptation of Osamu Souda's juvenile novel Bokura no Nanokakan Sensou/Seven Days War has posted a 90-second full trailer introducing its theme song "Kessen Zenya" (The Night before The Final Battle) by singer-songwriter Sano ibuki and 46-year-old actress Rie Miyazawa-voiced character Hitomi Nakayama, the protagonist of the novel's 1988 live-action film adaptation.
In addition to the theme song, Sano ibuki also provides two insert songs for the film, "Omajinai" (good luck charm) and "Spirit." The theme song will be included in his debut album "STORY TELLER" to be released on November 6, 2019.
Rie Miyazawa starred as the protagonist girl Hitomi Nakayama in the 1988 live-action film when she was 15. In the 2019 anime film, she voices "Hitomi Nakayama in 2020" who knows about the "Seven Days War" thirty years ago. Her appearance confirms the fact that the anime film is a sequel to the live-action film.
The Yuta Murano (How Not to Summon a Demon Lord)-directed film will be released in Japan on December 13, 2019.
Full trailer:
New poster visual is also revealed: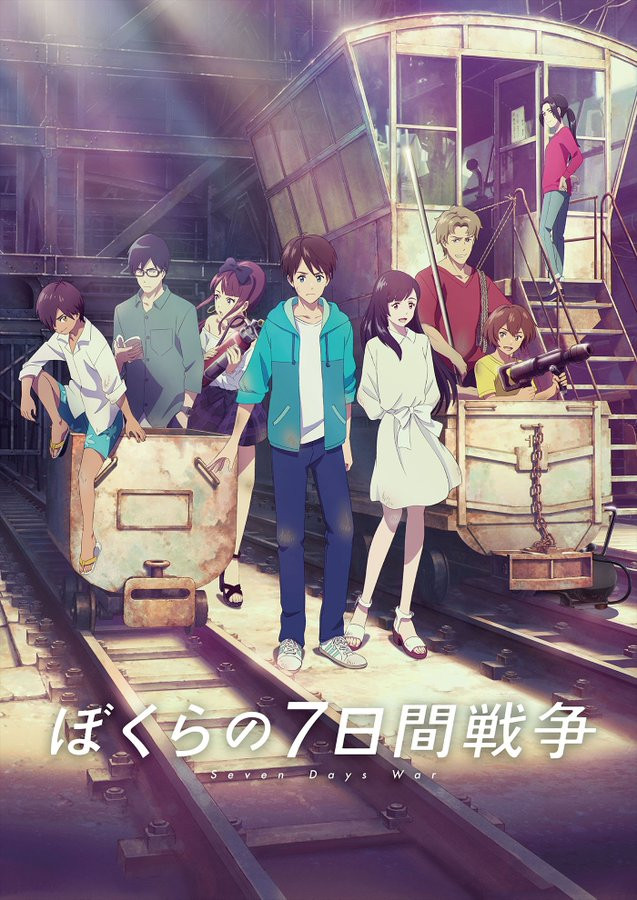 映画『ぼくらの7日間戦争』の
ポスタービジュアルも解禁しました!

少年少女が佇む、この廃工場を舞台に
新しい"7日間戦争"が幕を上げる――。https://t.co/8zNvsWWgjQ#7日間 pic.twitter.com/hIrWy77lf9

— 映画『ぼくらの7日間戦争』 (@7dayswar_movie) October 2, 2019
---
While the original novel and the live-action film was set in the mid-1980s, the anime film's story is told in 2020. The protagonist Mamoru Suzuhara is in the second grade at high school. He loves indoor activities and history, and has been secretly fallen in love with his childhood friend Aya Chiyono, who is a daughter of a members of local assemblies. Due to her parents' condition, she is forced to move to Tokyo one day before her 17th birthday. To celebrate her birthday together, Mamoru and his classmates decide to barricade themselves in an abandoned factory for seven days. But when they find a Thai child named Mallet, the situation develops to an unexpected way.
Yuta Murano (How Not to Summon a Demon Lord) makes his feature film directorial debut on a screenplay by Ichiro Okouchi (Code Geass: Lelouch of the Rebellion), alongside original character designer Keishin (Iori- san to Kanojo) and anime character designer Hiroshi Shimizu (Michiko & Hatchin). Ajiado (Nintama Rantaro, Izetta: The Last Witch) works on anime production.
Main voice cast:
Mamoru Suzuhara: Takumi Kitamura
Aya Chiyono: Kyoko Yoshine (Jun Naruse in The Anthem of The Heart live-action film)
Kaori Yamasaki: Megumi Han
Souma Ogata: Tatsuhisa Suzuki
Hiroto Honjo: Takeo Otsuka
Saki Akutsu: Haruka Michii
Mallet: Makoto Koichi
Masahiko Honda: Takahiro Sakurai
---
Source: "Bokura no Nanokakan Sensou/Seven Days War" anime film official website / Twitter
©2019 Osamu Souda/KADOKAWA/Bokura no Nanokakan Sensou Production Committee