The most popular DVD/BD jacket illustrations will become acryl stands and postcards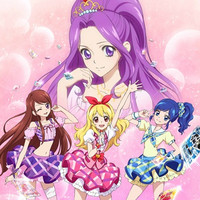 "Aikatsu! ALL SEASON Blu-ray Matsuri!!," a 31-disc (4,445 minutes) complete Blu-ray box set including all of the episodes of the first Aikatsu! TV series and its three films is confirmed to be released from Happinet at 49,800 yen (before tax/about 466 US dollars) on March 3, 2020.
The first installment of the Aikatsu! idol anime franchise was aired for 178 episodes from October 2012 to March 2016, then followed by the seond TV series Aikatsu Stars! (100 episodes/April 2016-March 2018), and the third series Aikatsu Friends! (76 episodes/April 2018-September 2019). Its next fourth installment Aikatsu on Parade! is set to premiere in Japan tomorrow, October 5.
In commemoration of the release, an online poll for the previously-released individual DVD/Blu-ray jacket illustrations has started on the box's special site. The most popular ones will become acryl stands and postcards that will be included in the box as bonus items. Voting will be accepted until November 30 at 23:59 (JST).
"Aikatsu! ALL SEASON Blu-ray Matsuri!!" includes:
TV anime "Aikatsu!" (aired from October 8, 2012 to March 31, 2016/178 episodes)
"Aikatsu! the Movie" (December 13, 2014 release/89 minutes)
"Aikatsu! Music Awards - The Show Where Everyone Gets an Award!" (August 22, 2015 release/56 minutes)
"Aikatsu!: The Targeted Magical Aikatsu Card" (August 13, 2016 release/28 minutes)
All of the bonus footage for the previously-released discs
アイカツ!の全てのお話を収録したBOX「アイカツ!ALL SEASON Blu-ray まつり!!」が発売決定!✨
TVシリーズ全178話に加え、劇場公開された3作品合わせて本編4445分を完全収録!????
アニメ描き下ろし三方背BOXや帰ってきたらいち新聞など特典満載で、2020年3月3日発売です☆【BD担当M・K】#aikatsu pic.twitter.com/V9r9s0ewtp

— アイカツフレンズ!&アイカツオンパレード!&アイカツ!&アイカツスターズ!アニメ公式 (@aikatsu_anime) October 3, 2019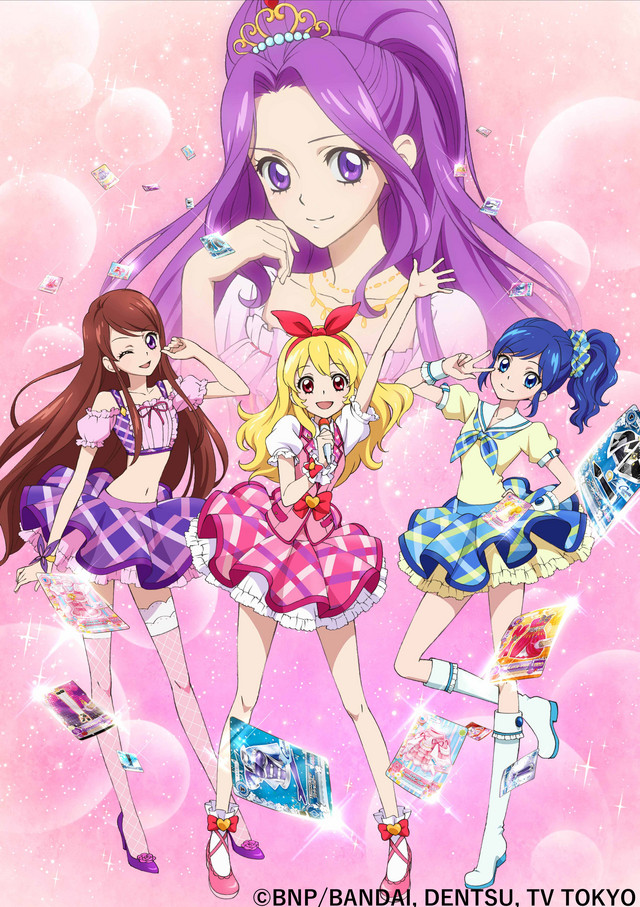 【重大発表☆】10月5日(土)午前10:30からアイカツ!最新シリーズ『アイカツオンパレード!』が放送スタート♪
新しい主人公「姫石らき」ちゃんが歴代のアイドル達とアイカツ!
自分だけのプレミアムレアドレス作るためにアイカツ!頑張っちゃお☆#aikatsuonparade#アイカツオンパレード pic.twitter.com/kRUtKmfwHM

— アイカツフレンズ!&アイカツオンパレード!&アイカツ!&アイカツスターズ!アニメ公式 (@aikatsu_anime) August 17, 2019
---
Source: Happinet press release
©BNP/BANDAI, DENTSU, TV TOKYO
©2014 BNP/BANDAI, AIKATSU THE MOVIE
©2015 BNP/BANDAI, AIKATSU MUSIC AWARD
©2016 BNP/BANDAI, AIKATSU STARS THE MOVIE