19-year-old Haruka Kudo (idol group Morning Musume ex-member) is cast as the protagonist Chise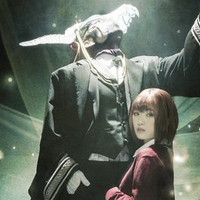 The highly anticipated stage play adaptation of Kore Yamazaki's fantasy manga series Mahou Tsukai no Yome/The Ancient Magus' Bride finally kicked off for a ten-day run at the Owlspot theater in Tokyo on October 5. Advance tickets have been already sold out. Prior to the show's public opening, its dress rehearsal was conducted for Japanese media.
Aya Takaha, who previously worked on the screenplays of the manga's anime adaptations, is attached to write and direct. 19-year-old Haruka Kudo (ex-member of idol group Morning Musume., Umika Hayami/Lupin Yellow in the 42nd Super Sentai series Kaitou Sentai Lupinranger VS Keisatsu Sentai Patranger) is cast as the protagonist Chise Hatori, along with 38-year-old Naotaka Kamino as Chise's master Elias Ainsworth.
舞台「魔法使いの嫁」遂に幕を開けました!14日まで、キャスト・スタッフ一同で駆け抜けます!みなさんの感想もお待ちしております!#まほよめ舞台 #魔法使いの嫁 pic.twitter.com/QDGy8xWdkV

— 舞台「魔法使いの嫁」 (@mahoyome_stage) October 5, 2019
Main cast:
Chise Hatori: Haruka Kudo
Elias Ainsworth: Naotaka Kamino
Joseph: Yukito Nishii
Ruth: Junya Komatsu
Silky: Ao Hirakawa
Alice: Karen Sakura
Stella Barklem: Rara Shimizu
Oberon: Yuhei Suzuki
Lindenbaum: William Ryota Zacchi
via: Oricon News:
via: 2.5news:
via: Netlabo Entertainment:
Key visual: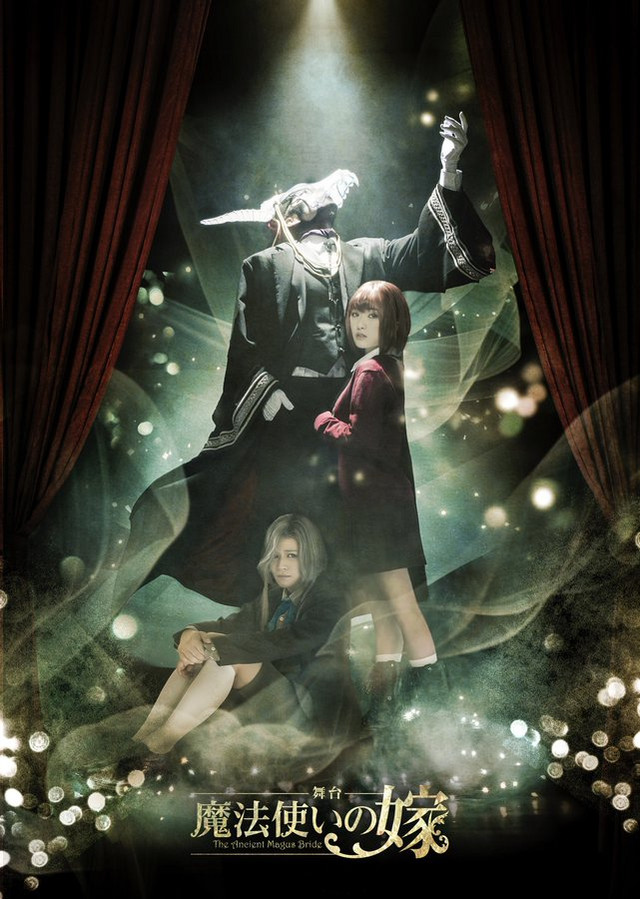 ---
The Ancient Magus' Bride anime series are available on Crunchyroll to its members worldwide except for Japan, China, Taiwan, Hong Kong, and Macau.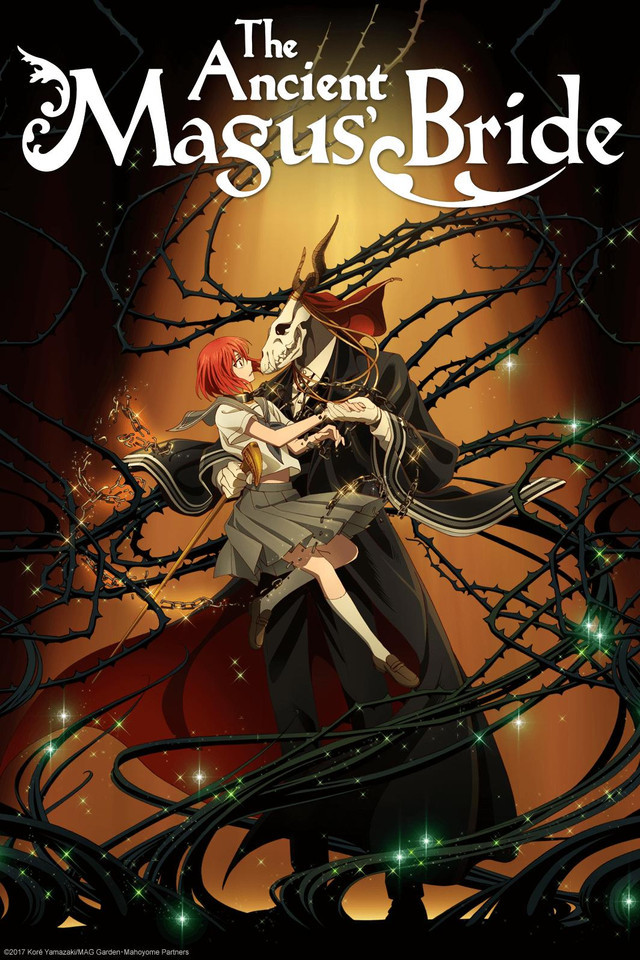 ---
Source: Oricon News, 2.5news, Netlabo Entertainment's official YouTube channel
© © 2019 Kore Yamazaki/MAG Garden, Stage Play "The Ancient Magus' Bride" production Committee
© 2017 Kore Yamazaki/MAG Garden, Mahoyome Partners