Les héros du Stand ? Jojo ?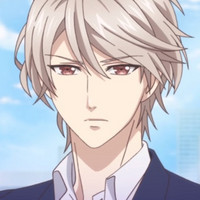 L'animé Stand my Heroes: Piece of Truth débute le 7 octobre prochain au Japon et une toute nouvelle vidéo promotionnelle a été mise en ligne pour présenter ses personnages principaux.
L'animé est réalisé par Hideyo Yamamoto (Strike the Blood, Code:Realize) au sein du studio M.S.C. (Prince of Tennis).
Stand my Heroes est adapté d'un jeu de puzzle pour smartphone développé par le studio Colynic et à destination d'un public féminin. Il met en scène une brigade des stupéfiants de la police japonaise à Tokyo, qui rassemble des professions et talents variés pour mener à bien différentes missions qui lui sont confiées. L'héroïne incarnée par les joueurs fait partie de cette brigade, et a la particularité d'être immunisée contre toute drogue. Elle a également la mission de recruter les autres membres et de former les équipes.
Source : CR US