The TV anime second season is now simulcast on Crunchyroll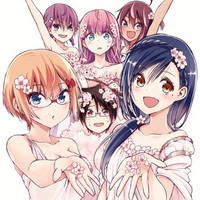 The official website for the TV anime adaptation of Taishi Tsutsui's romantic comedy manga Bokutachi wa Benkyo ga Dekinai/We Never Learn announced today that a 4,040-yen limited edition set of the manga's forthcoming 16th volume will come with a Blu-ray disc that contains a newly-produced 25-minute original anime episode fully supervised by the author.
The theme of the episode is the five heroines' wedding ceremony. Tsutsui says, "The second OVA! Hooray! The heroines in cute wedding costume will have to face a lot of situations!? It's very exciting, so you must pre-order it as soon as possible!"
Pre-orders for the limited edition with the anime Blu-ray will be accepted until January 24, 2020, and the 16th volume's scheduled shipping date is April 3.
【第16巻はアニメBD同梱版!】
1月24日予約締切のぼく勉原作大16巻アニメBD同梱版には
筒井先生完全監修のオリジナルストーリーで繰り広げられる
《結婚式》がテーマのOVAが!

花嫁姿のヒロインズをお楽しみに!

予約受付中!????
▼商品詳細▼https://t.co/MPC1bpeMNg#ぼく勉 pic.twitter.com/HgZoZyr2Th

— ぼくたちは勉強ができない!公式 (@bokuben_anime) October 8, 2019
The limited edition of the manga's next 14th volume to be released on November 1 will also come with an anime episode Blu-ray based on its 48th and 49th chapters.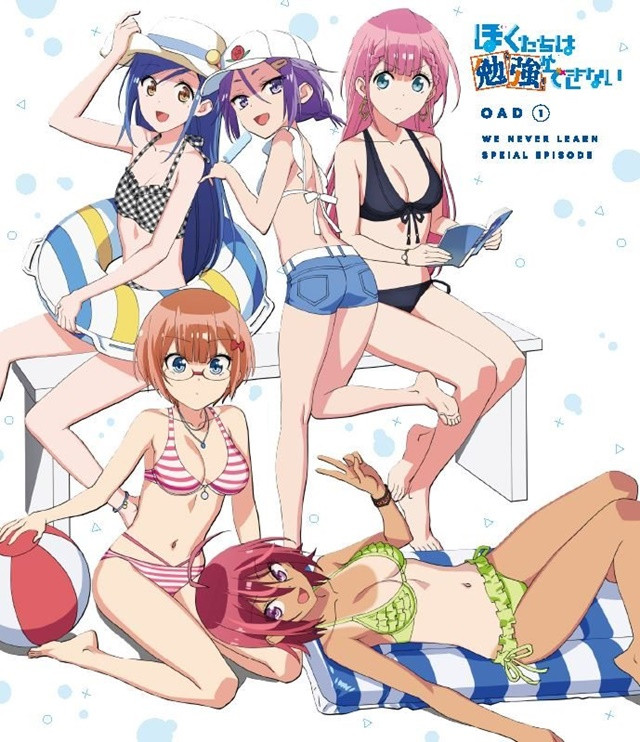 【「ぼくたちは勉強ができない」14巻同梱版予約、本日締め切り!】

何度も言いますが、本日が最終締め切りです!
何度も言いますが、本日が最終締め切りです!

全国の書店&電子書店で予約!
→ https://t.co/lgYXeJodqT pic.twitter.com/vu7ciZysCO

— ぼくたちは勉強ができない!公式 (@bokuben_anime) August 26, 2019
---
Following the very successful first season, the second season of the TV anime We Never Learn: BOKUBEN premiered in Japan on October 5, and its first episode is availble to Crunchyroll Premium members in North America, Central America, South America, Australia, New Zealand, United Kingdom and Ireland.
---
Source: TV anime "We Never Learn: BOKUBEN" Japanese official website
©TAISHI TSUTSUI/SHIEISHA, BOKUBEN COMMITTEE