Join us in cinemas for two nights of explosive adventure!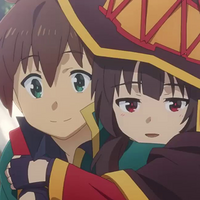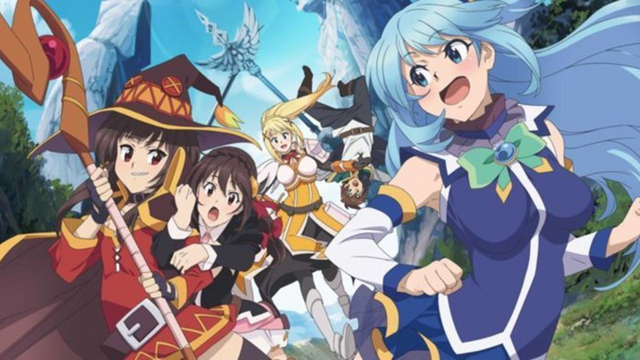 Join us for the night at the movies when the KONOSUBA film hits American theaters... for two nights!
Next month's Crunchyroll Movie Night has expanded to a two-day event, allowing you an extra chance to see KONOSUBA -God's blessing on this wonderful world!- Legend of Crimson. Join your fellow fans for the film, plus an exclusive interview with Jun Fukushima (Kazuma) and Rie Takahashi (Megumin).
In honor of the film, we'll also be launching a capsule collection from our streetwear line, Crunchyroll Loves. The six-piece line debuts in the Crunchyroll Store early next month, and will include a shirt featuring art from the film.
Plus, Crunchyroll Digital Drops users will want to keep an eye out for new goodies in the shop! The digital sticker app will have new KONOSUBA offerings in honor of the film's release, plus an in-theater giveaway.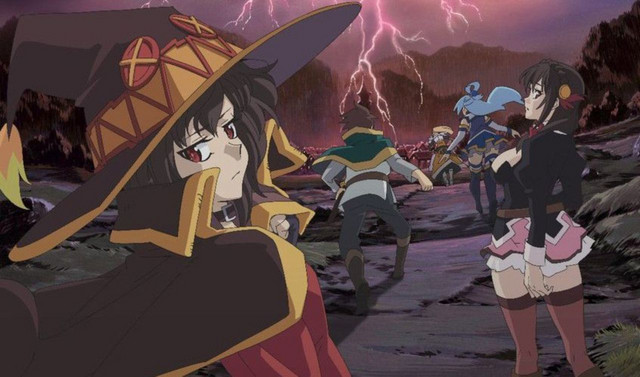 A video game-loving shut-in, Satou Kazuma's life should've ended when he was hit by a truck, but through a twist of fate, he ends up reincarnating in another world--and dragging the troublemaking goddess, Aqua, the wildly dorky mage, Megumin, and the unrelentingly delusional lady knight, Darkness, with him.
Now, the Crimson Demon village that Megumin and Yunyun are from is facing a threat that could mean its ending. Kazuma and his gang follow Yunyun, who returns to the Crimson Demon village intent on saving it... when they are faced with their greatest threat yet! What will become of the unremarkable adventurer Kazuma's life in another world?!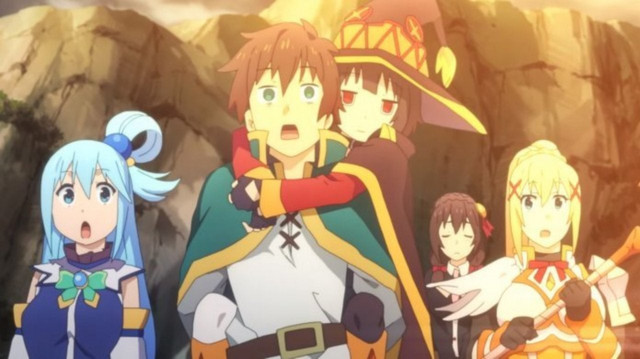 Tickets go on sale October 18, with subtitled screenings taking place November 12 and November 14 at 7 pm local time.
>> Crunchyroll Movie Night Presents KONOSUBA the Movie
Source: Fathom Events