Tickets for the 15-day show have been almost sold out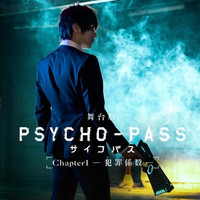 The official website for PSYCHO-PASS Chapter 1 -Hanzai Keisuu (Crime Coefficient)-, a new stage play based on the first season of Production I.G's sci-fi crime suspense TV anime series PSYCHO-PASS, has posted a solo visual of 38-year-old Yuuki Kubota as its protagonist Shinya Kogami.
Kubota is best known as Takatora Kureshima/Kamen Rider Zangetsu in the 15th Heisei Kamen Rider series Kamen Rider Gaim(2013-2014), and his notable stage play roles include Keigo Atobe in The Prince of Tennis Musical (2008-2010), Masamune Date in Sengoku BASARA (2009-2013), and Lee Leng Huang in Hanasakeru Seishonen (2010-2012).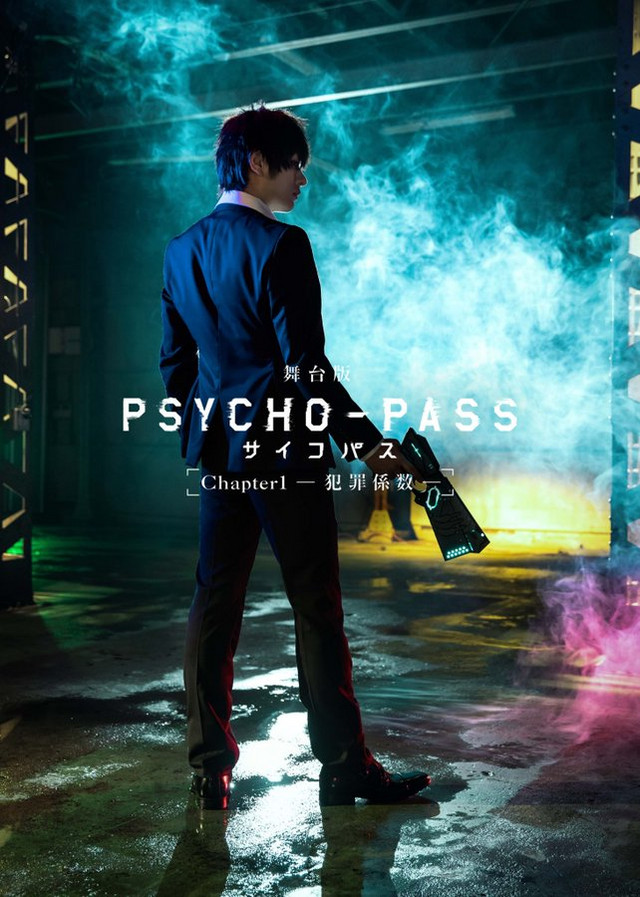 舞台版『PSYCHO-PASS サイコパス Chapter1―犯罪係数―』
ソロビジュアルを公開しました!

2019年10月25日(金)~11月10日(日)
品川プリンスホテル ステラボールhttps://t.co/s68B06kPdj

(C)サイコパス製作委員会
(C)舞台版『PSYCHO-PASS サイコパス Chapter1―犯罪係数―』 製作委員会 pic.twitter.com/t57kf3Byw4

— 舞台版『PSYCHO-PASS サイコパス Chapter1―犯罪係数―』 (@pp_butai) October 7, 2019
A photo of Yuuki Kubota from the taining for the play:
本日より、稽古場日誌をお届け✉️
1ページ目はもちろんこのお方!

【稽古場日誌①】

必勝だるまに闘魂注入。
by 久保田悠来

#舞台版サイコパス #psychopass #狡噛慎也 #小道具で遊ぶ座長 #稽古真っ最中 pic.twitter.com/wG0fQWNdP8

— 舞台版『PSYCHO-PASS サイコパス Chapter1―犯罪係数―』 (@pp_butai) October 8, 2019
---
The second PHYCHO-PASS stage play is schedule to be performed at Shinagawa Prince Hotel Stellar Ball in Tokyo from October 25 to November 10, 2019. General sales of the 8,800 tickets was already began on September 21, and the have been almost sold out.
While the first play PSYCHO-PASS Virtue and Vice in April-May of 2019 told a spin-off story about original characters' activities at the Public Safety Bureau's Criminal Investigation Division Unit Three, this second play adapts the episodes from the TV anime first season. Kaori Miura (Saiyuki musicals) is attached to direct on a script by Shinjiro Kameda (Tokyo Pachiproduce founder) under full supervision by the anime first season's original story creator Gen Urobuchi.
Teaser PV:
Main cast:
Shinya Kogai: Yuuki Kubota
Nobuchika Ginoza: Yuuma Sanada
Akane Tsunemori: Misato Kawauchi
Shusei Kagari: Shohei Hashimoto
Shion Karanomori: Ayu Aika
Yayoi Kunizuka: Riona Tatemichi
Choe Gu-sung: Dai Isono
Toyohisa Senguji: Shogo Otsuka
Rikako Oryo: Yui Fujimoto
Mitsuru Sasayama: Kei Hosogai
Tomomi Masaoka: Nezumi Imamura
Shogo Makishima; Takehisa Maeyama
---
Source: Stage Play "PSYCHO-PASS Chapter1 -Hanzai Keisuu-" official website / Twitter
© PSYCHO-PASS Production Committee
© Stage Play "PSYCHO-PASS Chapter1 -Hanzai Keisuu-" Production Committee