22-episode TV anime adaptation is available on Crunchyroll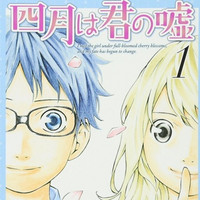 A musical adaptation of Naoshi Arakawa's romantic drama manga Shigatsu wa Kimi no Uso / Your Lie in April is set to be performed at Tokyo Tatemono Brillia HALL in Tokyo in July 2020. 24-year-old Yuta Koseki and 25-year-old Tatsunari Kimura double cast for the role of its male protagonist Kousei Arima, alongside 22-year-old Ereika Ikuta (idol group Nogizaka46 member) as its main heroine Kaori Miyazono.
Riko Sakaguchi, who co-wrote the screenplays for Isao Takahata's 2013 anime film The Tale of the Princess Kaguya and Hiromasa Yonebayashi's 2017 film Mary and the Witch's Flower, provides a script. And American composer Frank Wildhorn, who recently worked on Death Note The Musical, composes all of the music.
The original manga was serialized in Kodansha's Monthly Shonen Magazine from April 2011 to February 2015, then compiled in 11 tankobon volumes. It was previously adapted into a 22-episode TV anime produced by A-1 Pictures in 2014-2015, a live-action film in 2016, and a straight stage play in 2017.
Main cast:
Kousei Arima: Yuta Koseki (Mission of Love) & Tatsunari Kimura (The Prince of Tennis Misical)
Kaori Miyazono: Erika Ikuta (Nogizaka46 member)
Tsubaki Sawabe: Fuuka Yuzuki
Ryota Watari: Kouki Mizuta & Takuto Teranishi
ミュージカル『四月は君の嘘』2020年7月東京建物Brillia HALLにて上演決定????巨匠フランク・ワイルドホーン書き下ろしによる世界初演ミュージカルに若手実力派キャストが集結!https://t.co/BiGQ9APhrH #小関裕太 #木村達成 #生田絵梨花 #唯月ふうか #水田航生 #寺西拓人 #四月は君の嘘 #ミュージカル pic.twitter.com/HgO0bggJcZ

— ミュージカル『四月は君の嘘』公式 (@KimiUso_musical) October 10, 2019
---
Manga tankobon 1st and 11th volume covers: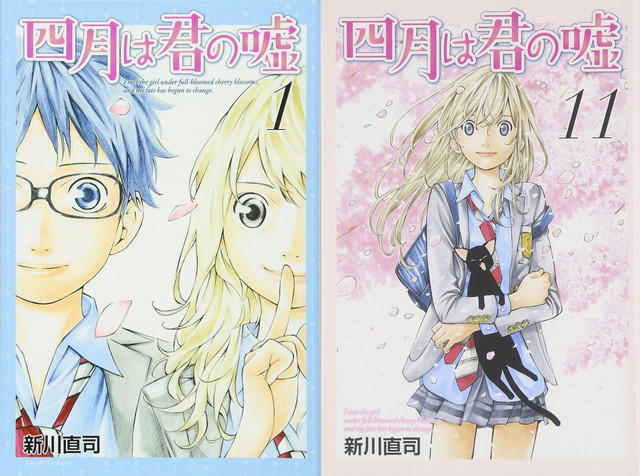 The 22-episode TV anime Your Lie in April is available on Crunchyroll.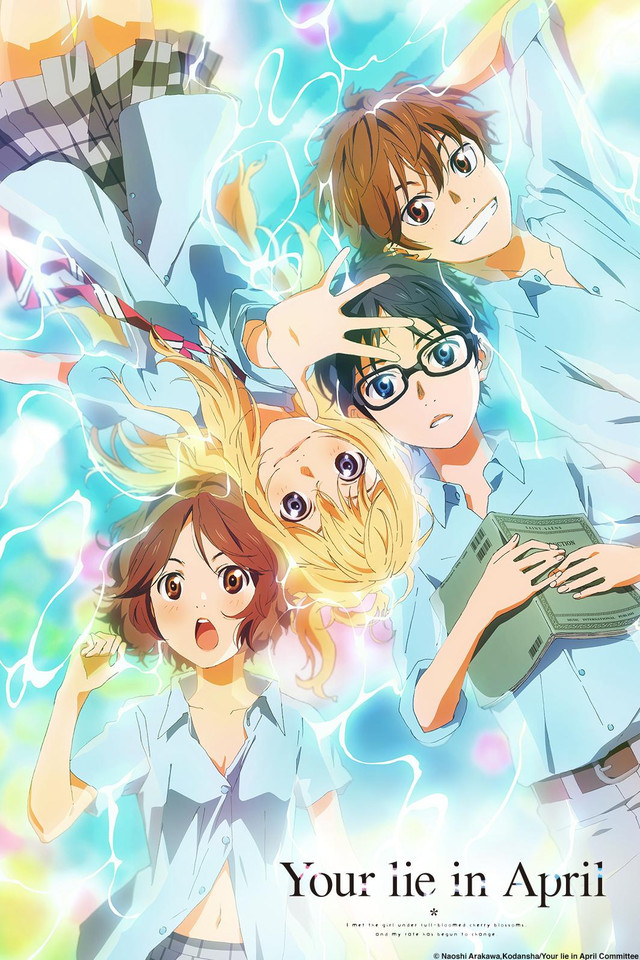 Synopsis:
Kousei Arima was a genius pianist until his mother's sudden death took away his ability to play. Each day was dull for Kousei. But, then he meets a violinist named Kaori Miyazono who has an eccentric playing style. His monotonus life was about to change forever.
---
Source: "Musical Your Lie In April" official website / Twitter
Copyright Toho Co., Ltd. All rights reserved.
©Naoshi Arakawa/KODANSHA
©Naoshi Arakawa, kodansha/Youe Lie in April Committee