Akiyo Ohashi (Sakura Capsule) serves as director at Studio Hibari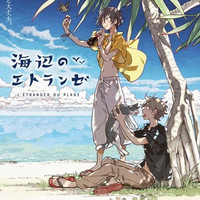 As the third title from Fuji TV's boys love anime label BLUE LYNX following Saezuru Tori wa Habatakanai – The Clouds Gather - and Given, an anime film adaptation of Kii Kanna's Umibe no Étranger / L'étranger du plage manga is set to be released in Japan in the summer of 2020. The film's official website has opened with a teaser visual and a 15-second teaser trailer.
Teaser trailer:
The manga is Kanna's debut work. It was serialized in Shoudensha's boys love anthology magazine onBLUE from April 2013 to April 2014, then compiled in one volume tankobon in July 2014. Its sequel Harukaze no Étranger has been running in the same magazine and has released three volumes.
Its story centers on a high school student Mio Chibana, who has no parents, and a rookie gay novelist Shun Hashimoto. The two met on the beach of an isolated island in Okinawa. But when they finally got closer to each other, Mio had to leave the island. Three years later, when Mio returns to the island, he expresses his feeling toward for Shun, then their relationship begin to change.
Kanna, who is an ex-animator, is attached to the anime project as supervisor and character designer. Akiyo Ohashi (Sakura Capsule) serves as director at Studio Hibari (Clean Freak! Aoyama kun).
Message from the manga author Kii Kanna:
"Hello, I'm Kii Kanna. Thanks to all of our readers, Étranger will be adapted into an anime film! I have been also working on it with the staff. I should have posted some positive comments here, but the only thing I can remember is that I was eating sweets that I was given at the meetings, discussions, and animation drawing-room. While the manga author myself is eating snacks most of the time, all the staff are working hard every day to make a good film. It has been created by the amusing staff in such a quiet studio. It takes a little while to reveal the new world ofÉtranger, please look forward to it!!"
Teaser visual: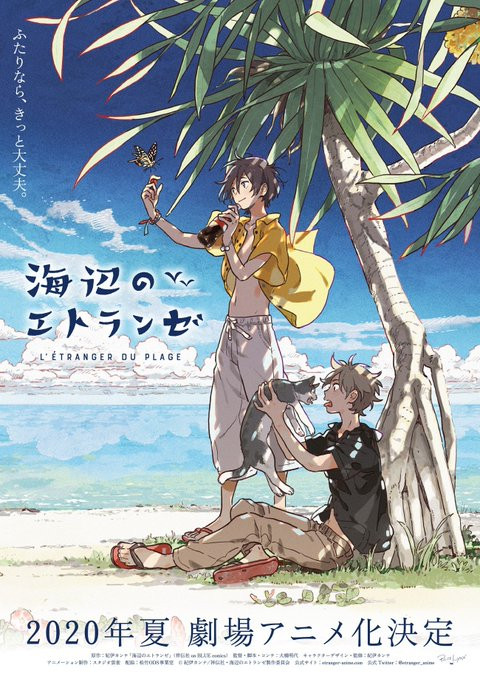 【超ティザービジュアル&先生コメント到着!】

さらに『海辺のエトランゼ』アニメ化決定を記念し、
紀伊カンナ先生描き下しの超ティザービジュアル&コメントが到着!#海辺のエトランゼ #BLUELYNX pic.twitter.com/j7fQQ83P5v

— 映画『海辺のエトランゼ』 (@etranger_anime) October 24, 2019
Manga tankobon cover: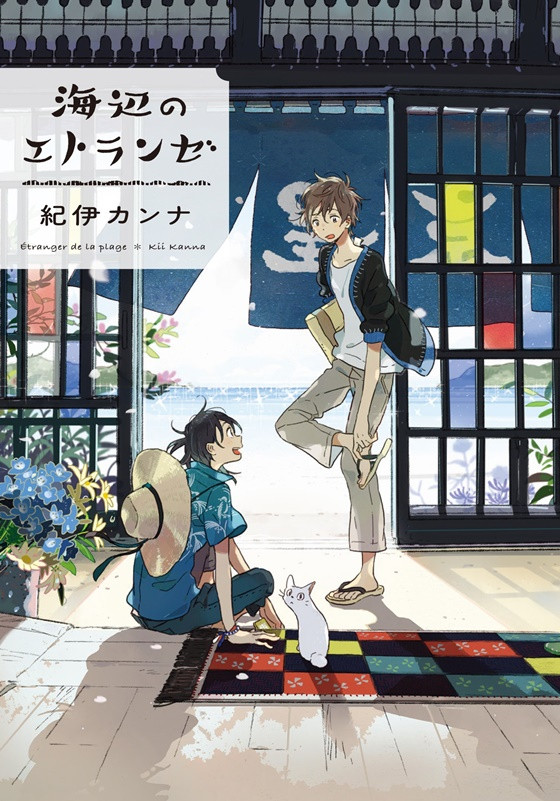 ---
Source: Anime film "Umibe no Étranger" official website / Twitter
© Kii Kanna / Shoudensha, Umibe no Étranger Production Committee