Their major debut single from Universal Music Japan hits stores October 30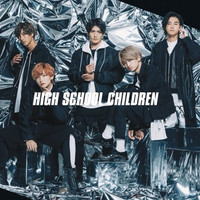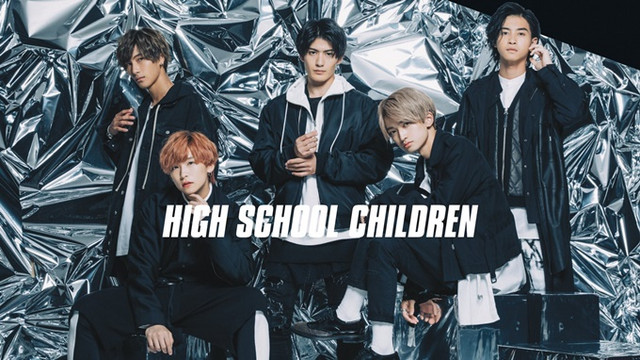 A five-member newly-formed voice actor unit High School Children has posted a four-minute music video for their major debut song "Ai no Kusari" (The chains of love) featuring their solid and dynamic dance performance on Universal Music Japan's official YouTube channel. It is used as an insert song for forthcoming original anime film Kimi Dake ni Motetainda (I want to be well-liked only by you).
The five members of the unit: Tomoya Fukui, Rikiya Tomizono, Keito Takahashi, Hiroki Ishibashi, and Rui Tabuchi are the winners of Nihon TV's audition program "KimiMote Lodge -IeZukuri de Seiyu Audition-" aired from August to October 2018. Their major debut song "Ai no Kusari" will be included in the film's soundtrack single to be released on October 30, 2019.
High School Children "Ai no KusarI" music video (dance shot ver.):
"HighChil" edition CD jacket: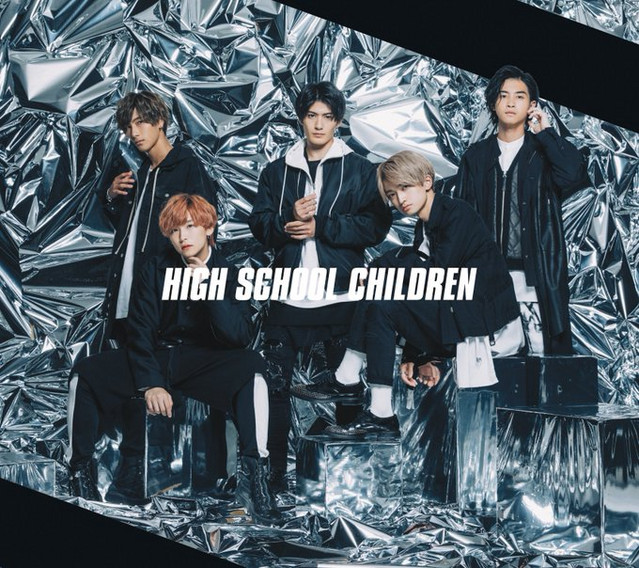 #ハイチル デビュー楽曲「愛の鎖」が収録されるCDの情報とジャケ写が解禁となりました????????

『#キミだけにモテたいんだ。』
サウンドトラックシングル
➡️キミモテ盤
➡️ハイチル盤
➡️通常盤

こちらもご覧ください????https://t.co/037aTYYEeF#キミモテ #ハイチル #愛の鎖 pic.twitter.com/XssCQ15h3w

— 【公式】ハイスクールチルドレン (@HSC_voistar) October 1, 2019
---
the original anime film Kimi Dake ni Motetainda is set to be released in Japan on October 25, 2019. Mari Okada (Anohana: The Flower We Saw That Day) is attached to the project as screenplay composition writer and co-writes the screenplay alongside Akiko Waba (Dragon Pilot: Hisone and Masotan) and Nanami Higuchi (Little Witch Academia).
Full trailer:
Poster visual: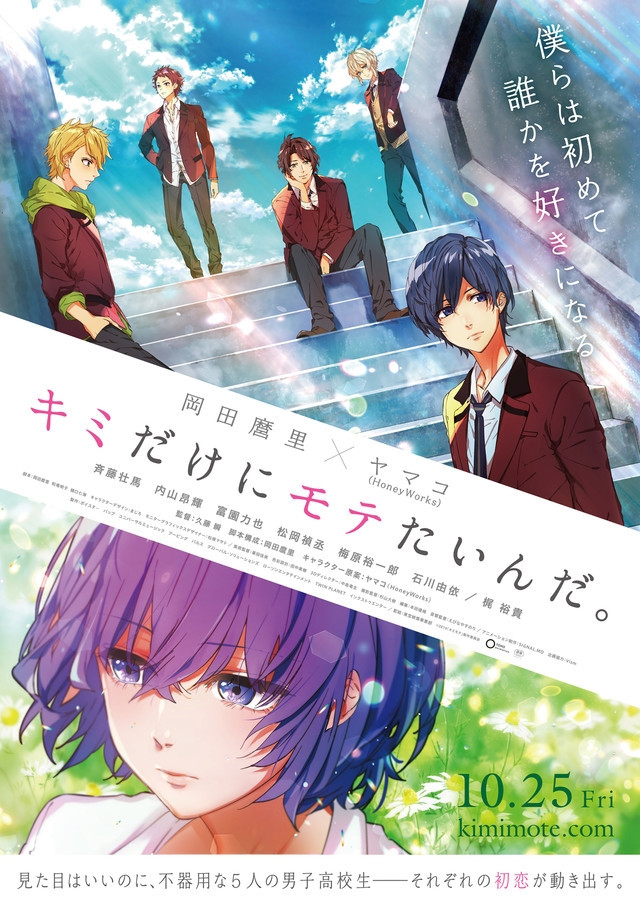 ---
Source: High School Children official website
©VOICSTAR
©2019 "KimiMote" Production Committee