The story features three women in their 20s who know the magic doesn't exist in reality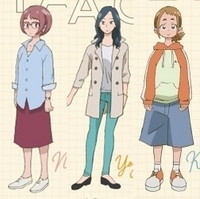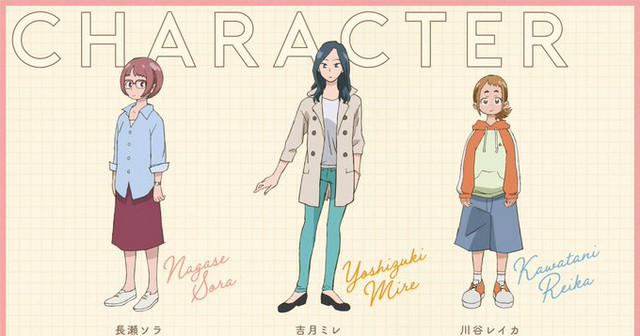 At the special talk event held in the 32nd Tokyo International Film Festival on October 29, it was announced that the 20th anniversary film for Toei Animation's Ojamojo Doremi series, Majo Minarai wo Sagashite (Looking for Witch Apprentices) is set to be released in Japan on May 15, 2020.
The original Ojamajo Doremi TV anime was aired for four seasons from 1999 to 2003, then followed by one OVA series in 2004-2005. Its first season's series director Junichi Sato is attached to co-direct the film with Yu Kamatani (ONE PIECE STAMPEDE director's assistant). The original series' iconic character designer Yoshihiko Umakoshi of course returns as character designer / chief animation director, along with screenplay writer Midori Kuriyama and animation director Shoko Nakamura.
The all-new feature film focuses on three women in their twenties: 27-year-old Mire Yoshizuki (office worker who was a returnee), 22-year-old Sora Nagase (university student who wishes to be a teacher), and 20-year-old Reika Kawatani (part-time worker), and tells "a new magical story that you want to see because you have become adult." The three, who are different in age, a place to live, and problems that they have, start a journey together by a mysterious fate.
In addition, visuals of the original Ojamajo Doremi chracters were introduced at the event, so they are expected to appear in the story in some form.
「おジャ魔女」新作「魔女見習いをさがして」20年5月15日公開 主人公は"どれみ世代"の女性3人 #東京国際映画祭 #TIFFJP https://t.co/TvSDJWq9KU

— 映画.com (@eigacom) October 29, 2019
「おジャ魔女どれみ」20周年記念イベントin TIFF 『魔女見習いをさがして』スペシャルトークイベントにお越しいただき、ありがとうございました!公開日も2020年5月15日(金)と発表いたしました。
公開に向けてスタッフ一同、鋭意制作中です。応援よろしくお願いいたします! #魔女見習いをさがして pic.twitter.com/8WsylY7zWP

— 【公式】おジャ魔女どれみ20周年 (@Doremi_staff) October 29, 2019
Teaser trailer:
---
Source: "Minarai Majo wo Sagashite" official website / Twitter, Eiga.com
©Toei, Toei Animation