The sequel film based Stephen King's 1986 novel hits Japanese theaters today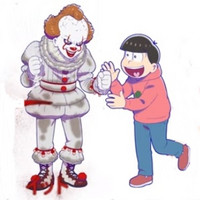 Following the visual featuring Pennywise the Dancing Clown and the Matsuno sextuplets, Warner Brothers Japan's official YouTube channel has started streaming a 90-second special PV for It Chapter Two that Choromatsu (CV: Hiroshi Kamiya) and Jushimatsu (Daisuke Ono) introduce its story and background.
The reason why the two were chosen from the six brothers is their voice cast, Kamiya and Ono are also voicing Eddie Kaspbrak (James Ransone) and Ben Hanscom (Jay Ryan) respectively in the Japanese dub of the film.
Under the Japanese title It/THE END: It ends when you see "it," It Chapter Two opens in Japan today, November 1, two months later than its US release.
「『#イットTheEND』を知らないと…女子にモテない⁉️」#ルーザーズ JAPAN代表(!?)
チョロ松 #神谷浩史 &十四松 #小野大輔 が紹介❗️#イット見えたら終わり×#えいがのおそ松さん コラボ動画解禁????

『IT/イットTHE END "それ"が見えたら、終わり。』本日公開!#今日から会えるね pic.twitter.com/qQk8kkOFia

— 映画『IT/イット』公式???????? (@IT_OWARI) October 31, 2019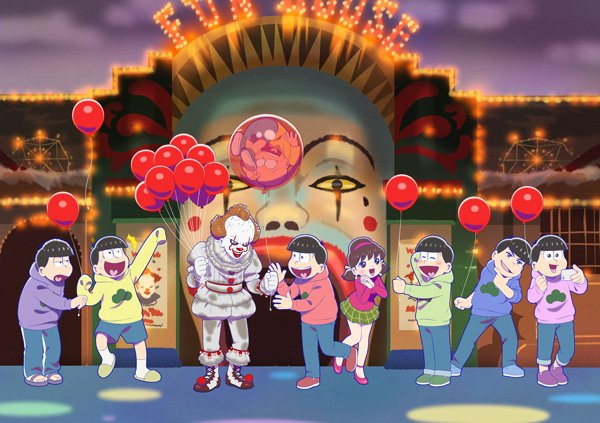 "IT Chapter Two" JP trailer:
---
Source: "IT Chapter Two" Japanese official website / Twitter
©2019 Warner Bros. All Rights Reserved.
(c)Fujio Akatsuka/Osomatsu-san The Movie Production Committee 2019