Their first challenge is planned to be the seven-hour endurance race in June 2020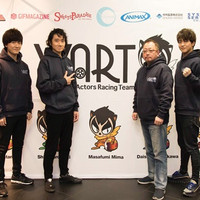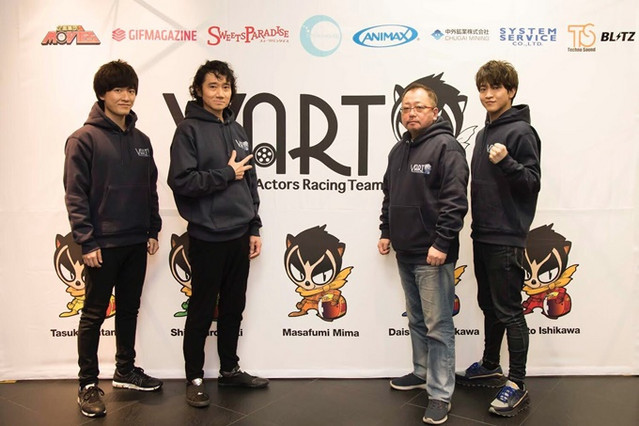 It was announced on November 2 that VART (Voice Actors Racing Team), the first genuine racing team in the voice actor world was officially formed. 57-year-old Masafumi Mima (the sound director of the Initial D anime franchise) leads the team as the team manager. And four renowned anime voice actors are listed as its members:
Shinichiro Miki (51/Takumi Fujiwara in Initial D)
Daisuke Namikawa (43/Goemon Ishikawa in Lupin The Third)
Kaito Ishikawa (26/Tenya Iida in My Hero Academia)
Tasuku Hatanaka (25/Yuma Tsukumo Yu-Gi-Oh! Zexal)
Among the five, Hatanaka confirms on his official Twitter that he does not have a driver's license yet and that a web documentary series to follow the process of his challenge to obtain it has started streaming bimonthly on Rakuten TV's voice actor channel.
The team's first challenge is the forthcoming seven-hour endurance race "Joy-Tai" to be held at Twin Ring Motegi in Tochigi Prefecture on June 15 and 16 in 2020. More voice actors are planned to join as guest drivers.
声優界初のレーシングチーム【VART】いよいよ本格始動です✨

無事記者会見も終えることができました!

車への熱い想いを語っていたメンバーのみなさん。

笑顔の絶えない記者会見となりました????

これからたくさんの応援、よろしくお願いします‼️#VART #三間雅文#三木眞一郎 #石川界人#畠中祐 pic.twitter.com/yDdsLT5eUK

— VART公式 (@VART_official) November 2, 2019
????????Voice Actors Racing Team【VART】

みなさんたくさんのフォローありがとうございます????✨

【フォロワー2000名突破記念】

記者会見で流したオープニング特別映像を解禁いたします❗️

引き続き、最新情報やレアな舞台裏などもお楽しみに〜????#三間雅文#三木眞一郎 #浪川大輔#石川界人#畠中祐 pic.twitter.com/gjd4Wq2iss

— VART公式 (@VART_official) November 4, 2019
The team's logo and mascot characters were designed by Kia Asamiya (Silent Möbius).
????VART????
人気声優陣によるレーシングチーム
VARTのロゴと、キャラクターデザインを担当しました!よろしくお願いします。(≧∇≦)@VART_official #VART#三間雅文 #三木眞一郎 #浪川大輔 #石川界人 #畠中祐https://t.co/PP37lZRJyx pic.twitter.com/Tf0ssL8hSP

— 麻宮騎亜™@KIA_ASAMIYA 秋の麻宮祭り開催中!11/22〜24東京コミコン! (@kia_asamiya) November 2, 2019
---
via: Netlabo