500 people with ties to Kyoto Animation attended the farewell ceremony last Saturday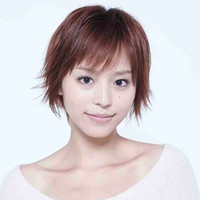 Voice actress/singer Aya Hirano reported on her official blog on November 3 that she attended the first day of "The Ceremony of Farewell and taking over the Will," the farewell ceremony for the 36 victims of the Kyoto Animation arson incident, which was held at Miyakomesse in Kyoto on the day before. 500 people with ties to Kyoto animation joined the ceremony.
"A lot of people concerned in the studio got together yesterday. There were greetings, the introduction of messages, and floral tributes. Next to the ceremony hall was a room decorated with messages from fans all over the world and a thousand paper cranes."
She also posted two photos that were taken in August when she went to lay flowers for the first time. "I thought about this when I went to lay flowers. I could not go there at once after the incident, but I saw messages and illustrations of my characters drawn by fans at the spot and thought they delivered my feelings in advance. Instead of me, who was not able to put it into words, the illustrations and messages they offered with all their hearts represented my feelings. I myself felt saved by that."
Then she mentioned Kyoto Animation's works and characters that she was involved in, "Characters and works belong to nobody, but everyone. So I want to cherish this feeling with everyone from now on. I will continue to play Haruhi and Konata, and to sing. I hope that all of you will share this feeling that has become one. After the ceremony, the voice actors naturally gathered together. We all looked at each other's face, and promised, 'Let's do our best!"
Finally, she sent a strong yell to the studio that has already started working on reconstruction, "I can't say this carelessly, but I think there are many thoughts are filled in this, so I dare to use this word. Please don't give up!"
お別れ そして志を繋ぐ式 ー アメブロを更新しました#平野綾#京都アニメーションhttps://t.co/OVKIJXzgnK pic.twitter.com/QvO7ZJYgvk

— 平野綾オフィシャルインフォ (@Hysteric_Barbie) November 3, 2019
---
Source: Aya Hirano official blog via: Netlabo