Harness the power of Ryuko, Satsuki, and Mako from now until January 6!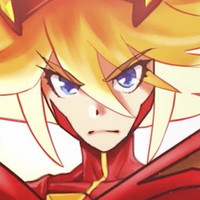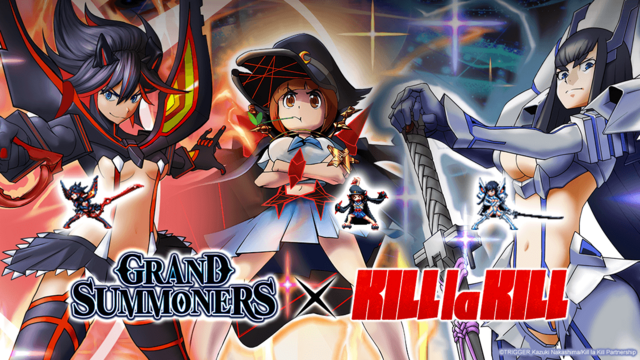 We're throwing it back to a time when we rebelled against our formal schooling education with the girls of KILL la KILL joining the pixel JRPG mobile game Grand Summoners!
From now until January 6th, harness the power of Ryuko, Satsuki, and Mako wearing their Kamui and Goku Uniforms to take on Grand Summoners' toughest battles!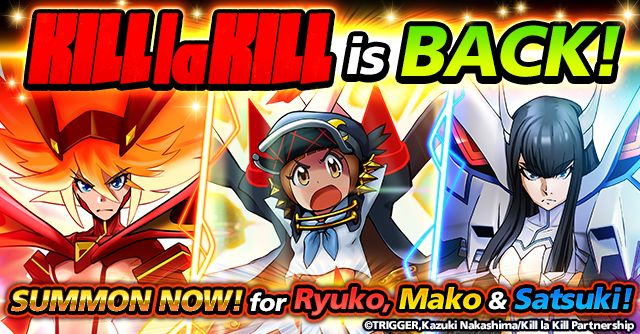 Miss the KILL la KILL collaboration the first time around? It's back and better than ever with revamped stats for Mako, Ryuko, and Satsuki!
Even if you've played the KILL la KILL collab before, check out brand new Equips based on Ryuko's old-school bomber jacket and the infamous Nudist Beach Battle Uniforms!
Are you ready for the final Grand Summoners crossover of 2019?