Kana Hanazawa voices a 16-year-old Japanese girl named Momoko Tomonaga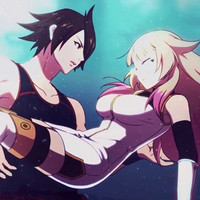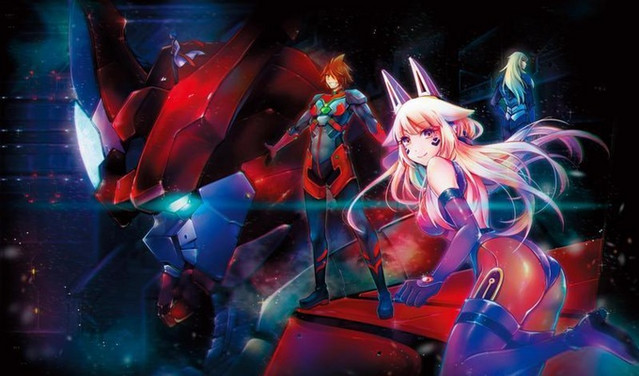 Following the premiere event in Taipei on Tuesday, Taiwan's first giant robot anime feature film 重甲機神: 神降臨 / Deus Ex Baryon finally starts its theatrical run in the country today, November 8, 2019. The Chinese title literally means Heavy armored machine god: God descends.
The plan for the 110-minute original film was launched in Taiwan in 2014. Its anime production were all done in Taiwan, spending five years to complete. According to the director, Chinese animation and movie companies were constantly asking him to sell the film on favorable terms during the five years, but he refused the offers because if he sold it, its story would be set in China instead of the original plan's Taiwan.
As reported, popular Japanese anime voice actress Kana Hanazawa (Kuroneko in Oreimo, Mayuri Shiina in STEINS;GATE) voices a 16-year-old Japanese girl named Momoko Tomonaga. You can check her voice in the full trailer below. In addition, the voice editing for the film's finishing stage was done by acclaimed Japanese engineer Makoto Sumiya (Porco Rosso, Rebuild of Evangelion) in Japan.
Full trailer:
Synopsis:
When countless laser beams come down from the sky and destroy all the countries that hold the advanced weapons, the world descends into chaos. Taiwan, fortunately, escapes the first wave of attack. People then assume that the cities built underwater are immune to the invasion and therefore gather forces under the sea to prepare for the counter-attack. However, they are unaware of the sea monsters that will prove to be the beginning of another nightmare...
Theatrical poster visual: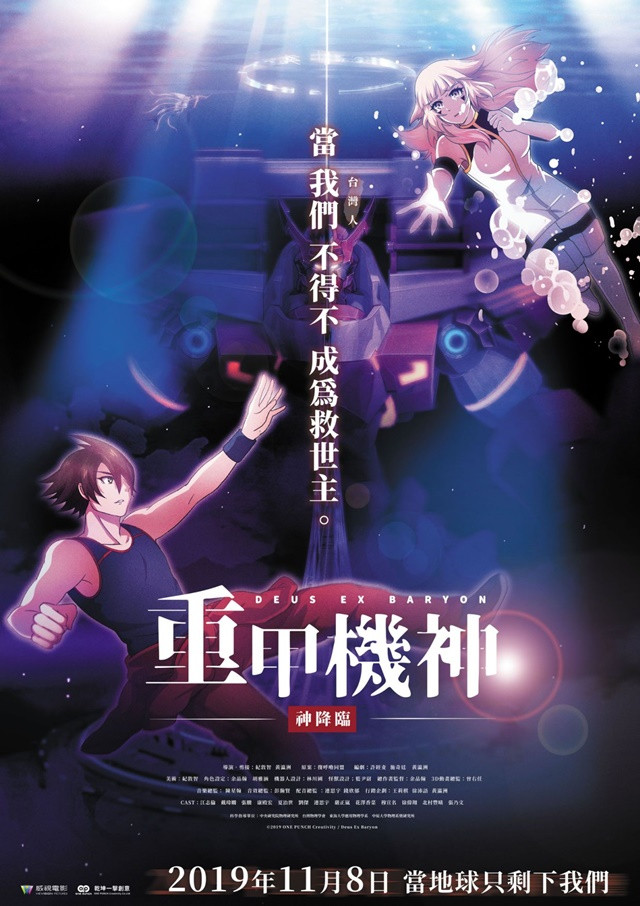 台湾ロボットアニメ 海底都市が舞台 監督「台湾といえば海」 https://t.co/uErMqlqRw5

構想発表からの5年間には、中国のアニメや映画の会社から好条件で作品を買い取りたいという申し出が絶えずあったものの、売ってしまえば台湾を舞台にした同作が中国の物語になってしまうため断ったという。 pic.twitter.com/42pUnkcOxK

— 台湾ニュース@中央社フォーカス台湾 (@focustaiwanjapa) November 7, 2019
---
Source: Focus Taiwan