11-episode TV series is now available on Crunchyroll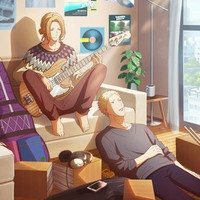 With a teaser visual, the official website for the anime adaptation project based on Natsuki Kizu's boys love manga given announced today that its forthcoming feature film is set to be released in Japan in the spring of 2020.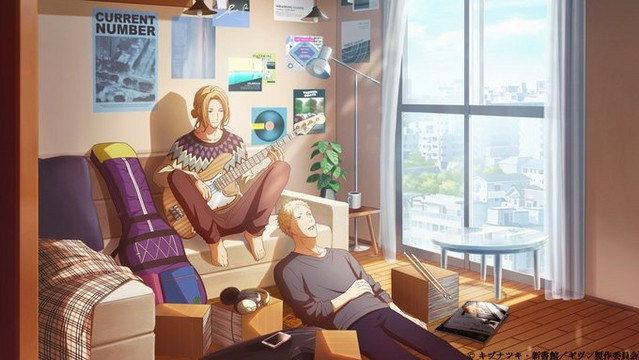 The film will tell a sequel story to the 12-episode TV anime aired from July to September 2019 on Fuji TV's midnight programming block Noitamina. While the TV anime focused on the band given's guitarist Ritsuka Uenoyama and his high school classmate Mafuyu Sato, the film centers on the love relationship among the band's bassist Haruki Nakayama, drummer Akihiko Kaji, and Akihiko's roommate and ex-boyfriend Ugetsu Murata.
The film will be released under Fuji TV's boys love label Blue Lynx, which also plans to release Saezuru Tori wa Habatakanai – The Clouds Gather in February 2020 and L'étranger de la Plage in the summer of the same year.
◇ティザービジュアル&映画公開時期解禁!◇
『映画 ギヴン』のティザービジュアルが公開!
春樹と秋彦の関係性を示唆するかのように、彼らの景色も色づいた絵柄となりました✨

そして、映画公開のタイミングも、2020年春に決定!

▼詳しくは #ギヴン 公式サイトにてhttps://t.co/UqISX290fv pic.twitter.com/8UDeMo1tod

— 『映画 ギヴン』公式|2020年春公開 (@given_anime) November 9, 2019
---
The TV anime given animated by Lerche has been simulcast on Crunchyroll to its members worldwide except Aisa.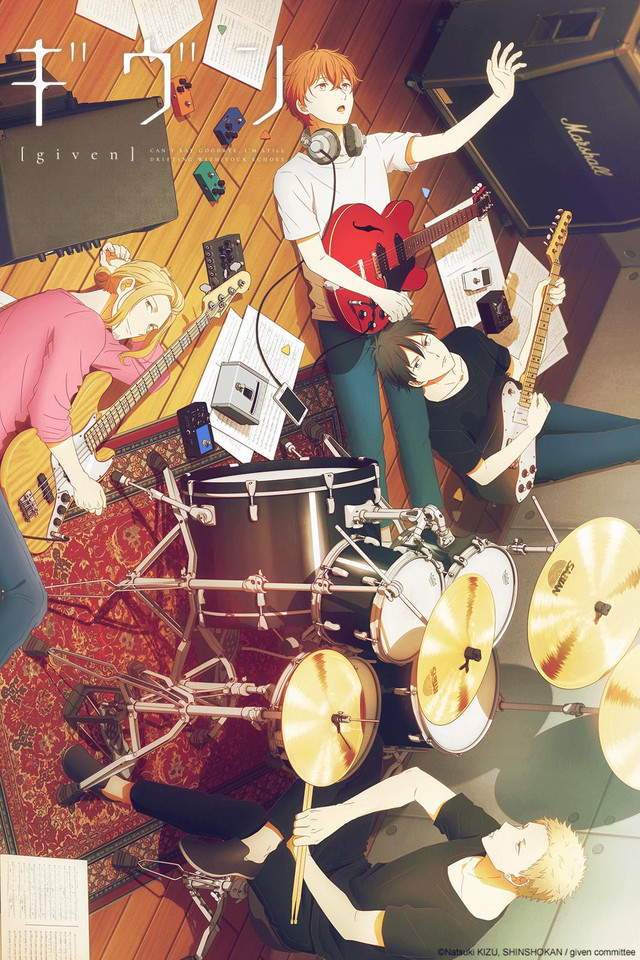 TV anime "given" synopsis:
Somehow, the guitar that he used to love to play and the basketball games that he found so fun just lost their appeal... That was until Ritsuka Uenoyama randomly met Mafuyu Sato. Ritsuka had started losing his passion for music in his everyday life, but then he hears Mafuyu sing for the first time. The song resonates with his heart and the distance between them starts to change.
---
Source: "given" anime project site
©Natsuki KIZU, SHINSHOKAN/given comittee