Limited time campaign also features Black Friday specials on paid crystal packs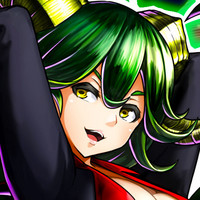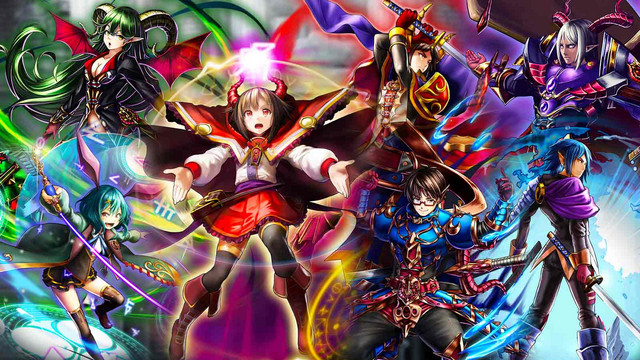 The mobile RPG Grand Summoners is known for collaborating with a variety of anime series, including One Punch Man, KILL la KILL, and That Time I Got Reincarnated as a Slime. However, its original characters are nothing to sneeze at, either! While the game boasts hundreds of original characters, the biggest fan favorites are the Knights of Blood. The epic saga of the Demon warriors protecting their young queen finally ended in October, but they're coming back for a limited time only!
Check out what Grand Summoners has in store for the return of Knights of Blood!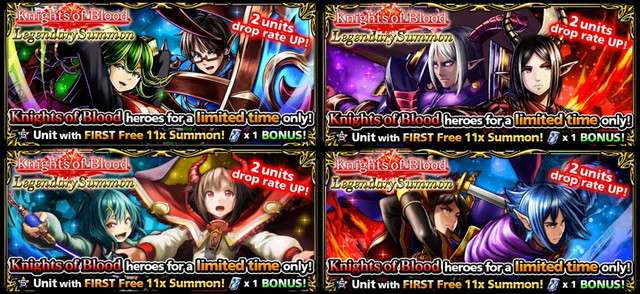 Knights of Blood Ultimate Summon!
Missed summoning the Templars and Queen Leone for your party? Now's your chance to get them! Players can have the chance to summon one of the Templars and their Queen between November 24 to December 5. Just be warned: only certain characters will be available on certain days throughout the campaign.
You can summon Units and Equips using Crystals, and there are lots in store for players! Log in every day starting November 19 till the campaign ends on December 5 and clear the story and play the Raids, and you'll have the chance to earn over 200 free Crystals! Use them to summon the limited-time Knight of Blood Units and Equips!
Get Lots of Loot During the Brand-New Goddess Raid
Work with other players to defeat the new Raid boss, the spider-like Fallen Beast God Radachne! Beat her to have a chance to get the Insect Goddess Necklace, a super-powered Equip that raises your party members' Accuracy and fills their Arts gauges! You'll also get a ton of items you can exchange for amazing loot, like powerful Equips.
A warrior should never be without their trusty weapon! The True Equips for the Knights of Blood characters have returned for you to summon. There are a lot of bonuses waiting for summoners, though…The first 11x Summon will always give you a 5★ Equip, and summoning with paid Crystals will guarantee you a 5★ Equip, no matter how many times you draw!
In addition, Grand Summoners is bringing back the swimsuit Equips themed after the Knights of Blood and the Divine Knights, an elite group of Gods. While the former are returning favorites, the latter are brand new Equips for you to grab!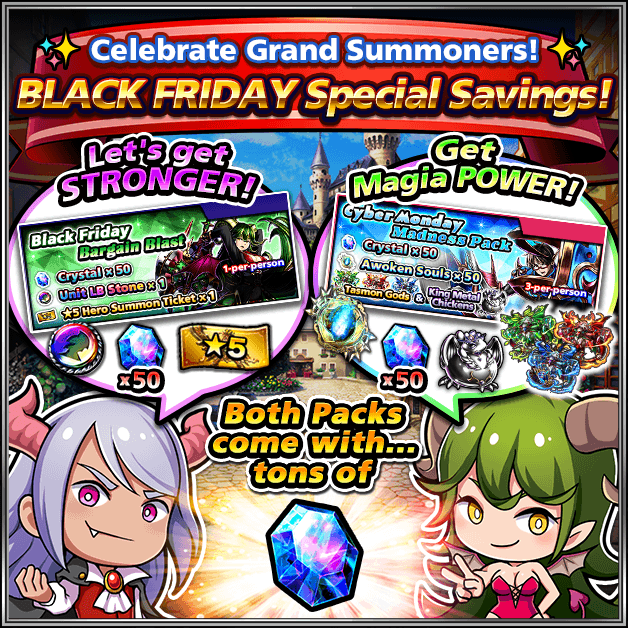 The Best Bargains for Black Friday!
While there are plenty of free Crystals to grab, GS has special bonus packs for players who want to summon a few more Units. For the biggest shopping season of the year, Grand Summoners is preparing four different packs filled with Crystals, Summon Tickets, Awoken Stones and more! Packs start at just US$0.99!
Experience the Story Again!
The Knights of Blood story is one of the best in the game. Filled with comradery, battles, loss, and salvation, this is one tale you won't want to miss, and it's available to read in its entirety during the event! It won't be available past December 5, so start playing!
Grand Summoners is available to play now on iOS and Android.