'Top 10 best anime crossovers' and 'too pure' are just some of the many comments from fans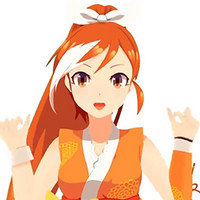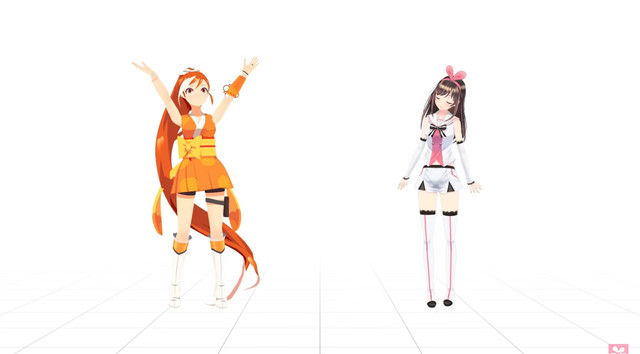 Kizuna AI, the virtual YouTuber that lives in a white void, had a special visitor the other day. It was none other than Crunchyroll's own Crunchyroll-Hime! Crunchyroll-Hime and AI-chan battled it out in a game of intelligence and wit by making poses from popular anime series like Dr. STONE and Naruto.
The two 3D girls weren't the only ones excited by the meeting of the virtual idols, fans of both Crunchyroll-Hime and Kizuna AI were excited as well!
Let's check out what they had to say (and join them in their hype):




Well, I never thought to see Crunchyroll-Hime in a Kizuna AI Video and in 3D! XD https://t.co/rpVsmazqoJ

— Champion Iris ???? (@IrisGardevoir) November 16, 2019
Guess she can get all the head pats she wants now too

— RyanPsiko (@RyanPsiko) November 20, 2019
cutest thing all day ????

— trollhuntin (@evster500) November 20, 2019
— ????é????é フェフェ (@CovfefeChan) November 17, 2019
This is is too pure and adorable

— comfytrashcan (@comfytrashcan) November 17, 2019
Even international fans got excited about the collaboration! (English translations are under the images)
— IlSombrero (@Il_Sombrero) November 17, 2019




"After Hime has now made the jump to 3D, there should be nothing holding her back from appearing in a Hatsune Miku video or concert"
Essa foi a coisa mais aleatoriamente maravilhosa que eu já vi

— Not an anime girl (@OrnsteinBolado) November 17, 2019
"That was the most randomly wonderful thing I've ever seen."
— rodrigo mencias (@rodrigomencias2) November 17, 2019
"I'm still waiting for a Hime-chan anime"

"[Top 10 best anime crosovers]"

"I want to do the cosplay !!!!!!"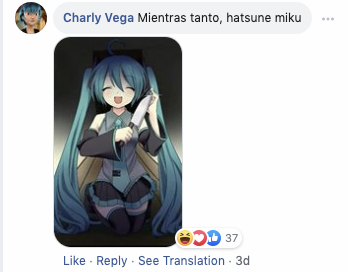 "Meanwhile, Hatsune Miku"
If you'd like to watch the adorable video of AI-chan and Crunchyroll-Hime together, you can do so above, or at this link.
How many references did you get? Let us know down in the comments!