Skrillex and Nik Roos co-write/produce the OP theme song "Obsolete"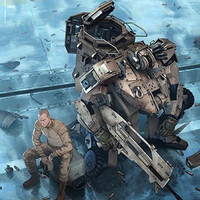 The official website for the forthcoming original full CG web anime OBSOLETE is updated with a main visual and a 90-second new trailer, and announced that it is set to premiere on Bandai Namco Arts Channel on YouTube at 20:00 on December 3, 2019 (JST), as a new YouTube Originals title.
You can check the anime's OP theme song "Obsolete" written/produced by Skrillex and Nik Roos in the clip. Meanwhile, TECHNOBOYS PULCRAFT GREEN-FUND provides the ED theme "ORB-SOLUTION."
Story introduction:
Aliens revealed themselves to request trade with humanity. In exchange for limestone, they would provide a consciousness-controlled general-use robot known as an "EXOFRAME." Cheaper than aircraft, tank, or firearm, and easy enough for anyone to operate, the "EXOFRAME" spreads change throughout the world in the blink of an eye...
Main visual with a tagline "You can't resist us.":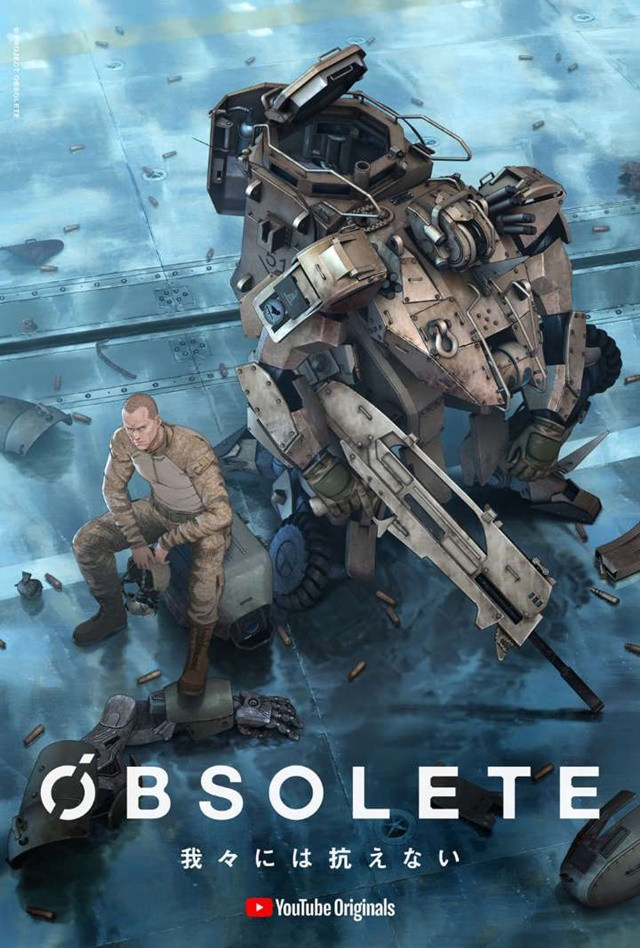 In addition to the previously announced Gen Urobuchi (Puella Magi Madoka Magica, Kamen Rider Gaim) as the original story creator/series composition writer, Makoto Ishiwata (Valvrave the Liberator) serves as the mechanic designer, alongside Akihiko Yoshida (Final Fantasy XII) and Yuya Nagai (Grand Blue Fantasy) as the character designers. Hiroki Yamada (Kaze no Matasaburo) and Seiichi Shirato (researcher for Code Geass, ID-0) co-direct the series at at Tokyo-based CG animation studio Buemon.
Main voice cast:
Bowman: Masahiko Tanaka
Miyajima: Toshiyuki Morikawa
Lowener: Ijin Yamano
Fernando: Wataru Takagi
Zahir: Ryusaburo Otomo
奇才・虚淵玄と新進気鋭のCGアニメーションスタジオ・武右ェ門が挑む、2.5mリアルロボットアニメーション『OBSOLETE(オブソリート)』の公式サイトが本日オープンしました。
同時にOFFICIAL TRAILARムービーも公開しております!https://t.co/pLFv7iqseP#OBSOLETE #YouTubeOriginals pic.twitter.com/VgeV1DWQY2

— obsolete_anime (@obsolete_anime) November 25, 2019
アニメ『OBSOLETE』最新トレーラー映像公開!

エグゾフレームの力が、戦場を激変させるーhttps://t.co/3pPAKHb7HJ

全世界のロボットアニメファンに贈る、2.5mリアルロボットアニメーション『OBSOLETE(オブソリート)』
2019年12月3日20時より配信開始です!#OBSOLETE #YouTubeOriginals

— obsolete_anime (@obsolete_anime) November 25, 2019
---
Source: "OBSOLETE" official website / Twitter
©PROJECT OBSOLETE