Yuri-themed anime film "Fragtime" ranks No.1 in the mini theater ranking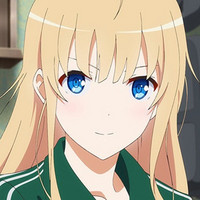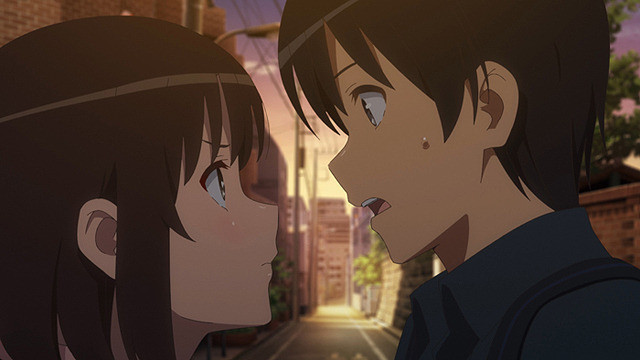 As expected, Disney's Frozen II (Ana to Yuki no Jyouou 2/Anna and The Snow Queen 2) made a monster debut in Japan as well, earning a huge 1.61 billion yen on 1.21 million admissions in its first Saturday and Sunday, which was 211.7% of that of the first film in 2013.
Saekano: How to Raise a Boring Girlfriend Fine, the final chapter of the anime adaptation series based on Fumiaki Maruto's romance comedy light novel series, dropped one position to seventh from last week's sixth. The 115-minute film has earned 540 million yen from its 30-day run in Japan since October 26, ranking 22nd in this year's Japanese anime film box office ranking.
Meanwhile, Eiga Star☆Twinkle PreCure Hoshi no Uta ni Omoi wo Komete (Star☆Twinkle PreCure The Movie: Putting Thought into the Star Song), the feature film featuring the characters from the ongoing 16th PreCure TV series Star☆Twinkle PreCure, came back to tenth place in its sixth week from outside of the top 10 ranking. The PreCure franchise's 27th feature film directed by Yuta Tanaka (the 12th series Go! Princess PreCure series director) was released on October 19, 2019, and has made 640 million yen so far.
Fragtime, an anime film adaptation of Sato's yuri manga series of the same name was released in 20 theaters on November 22. While it did not appear in the overall box office ranking, it ranked No.1 in the mini theater ranking of the weekend.
---
Weekend box office in Japan (November 23-24, 2019)
(ticket sales basis)
1 (new). "Frozen II" - 1/93 billion yen
2 (new). "Kessan! Chusingura" - 204 million yen
3 (1). "Terminator: Dark Fate" 1.81 billion yen
4 (2). "Sumikko Gurashi: Tobidasu Ehon to Himitsu no Ko" - 670 million yen
5 (3). "IT Chapter Two" - 1.52 billion yen
6 (4). "Joker" - 4.8 billion yen
7 (6). "Saekano: How to Raise a Boring Girlfriend Fine" - 540 million yen
8 (5). "Matinee no Owari ni" - 750 million yen
9 (new). "Zombieland: Double Tap"
10 (-). "Star☆Twinkle PreCure The Movie: Putting Thought into the Star Song" - 640 million yen
"Fragtime" trailer:
---
©2019 Fumiaki Maruto, Kurehito Misaki/KADOKAWA, Published by Fantasia Bunko/Eiga mo Saenai Production Committee
©2019 Sato (Akita Shoten/"Fragtime" Production Committee