Jukki Hanada (Love Live!, Love Love! Sunshine!!) provides an original story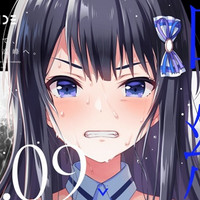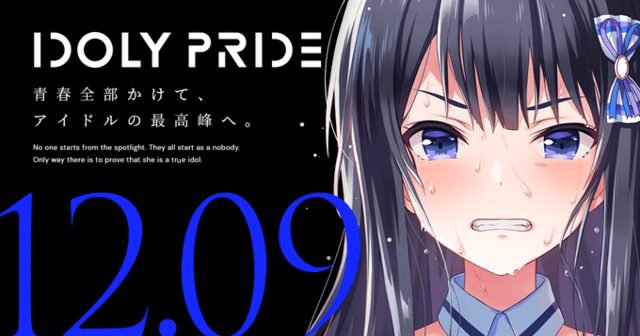 Cyber Agent's consolidated subsidiary QualiArts, Sony Music Entertainment group's Music Ray'n, and character content planning company Straight Edge launched their new mixed-media idol-themed project "IDOLY PRIDE" today on November 27, 2019. The project's official website also opens with a 12-second teaser PV to introduce its character visuals designed by QP:flapper (Girlish Number, Regalia: The Three Sacred Stars).
Acclaimed anime scenario writer Jukki Hanada, best known for his works for Love Live! and Love Love! Sunshine!! franchise, provides an original story for the project, alongside Yoshino Minase (QualiArts) and Kaoru Adachi (Straight Edge). MusicRay'n and QualiArts co-work on music production.
The members of Music Ray'n's two voice actress units, sphere (Haruka Tomatsu, Minako Kotobuki, Ayahi Takagaki, Aki Toyosaki) and TraySail (Momo Asakura, Sora Amamiya, Shiina Natsukawa), are confirmed to join the project as its voice cast. In addition, the winners of the third Music Ray'n Super Voice Actor Audition will also make their voice actress debut.
Details of the project will be revealed in a live program to be streamed on Abema TV, YouTube Live, and Nico Nico Live from 19:30 to 21:00 on December 9, 2019 (JST).
メディアミックスプロジェクト #IDOLYPRIDE ティザーサイト公開!https://t.co/JSEQjq2wpB

原案:水澄佳希(QualiArts)、安達薫(ストレートエッジ)、花田十輝(SATZ)
原作:Project IDOLY PRIDE
キャラクターデザイン原案:QP:flapper
音楽:ミュージックレイン / QualiArts

— IDOLY PRIDE (@idolypride) November 27, 2019
【第1回 IDOLYPRIDE 情報解禁スペシャル生放送決定!】
12/9(月)19:30〜 AbemaTV, YouTube Live, ニコニコ生放送にて放送予定

豊崎愛生さん、麻倉ももさん、雨宮天さん、夏川椎菜さん、ミューレ3期生、他キャストも出演!#IDOLYPRIDE #豊崎愛生 #麻倉もも #雨宮天 #夏川椎菜 #ミューレ3期生 pic.twitter.com/JxTfP4jdu1

— IDOLY PRIDE (@idolypride) November 27, 2019
---
Source: "IDOLY PRIDE" official website / Twitter
© Project IDOLY PRIDE