Un classique de notre époque !
L'édition de 2020 du prix Kono Light Novel ga Sugoi! de l'éditeur Takarajimasha a récompensé l'oeuvre écrite par Reki Kawahara et illustrée par abec. Ainsi, le light novel Sword Art Online domine cette liste avec un total de 1 728.95 points récoltés !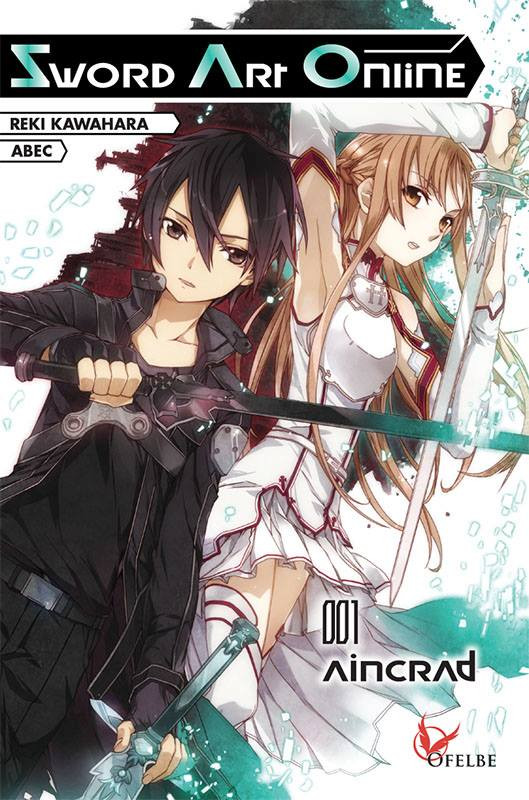 Voici le classement des 10 premiers :
1/ Sword Art Online de Reki Kawahara
2/ A Certain Magical Index de Kazuma Kamachi
3/ The Ryuo's Work is Never Done! de Shiratori Shirow
4/ Is It Wrong to Try to Pick Up Girls in a Dungeon? de Fujino Ômori
5/ Alderamin on the Sky de Bokuto Uno
6/ No Game No Life de Yû Kamiya
7/ Ascendance of a Bookworm de Miya Kazuki
8/ The Irregular at Magic High School de Tsutomu Satô
9/ Bottom-tier Character Tomozaki de Yûki Yaku
10/ Monogatari series de NisiOisin
L'auteur Reki Kawahara s'est exprimé suite aux résultats du vote : « Quand j'ai appris que Sword Art Online avait reçu le plus de points, parmi l'ensemble des light novels, dans les années 2010, j'ai été très heureux et vraiment honoré. Je pense que ces années font partie d'une époque où les light novels sont passés du format internet au média papier. Sword Art Online a d'abord été un roman en ligne, mais a été sérialisé sur mon site personnel, et j'ai moi-même, pour une autre œuvre, été récompensé. Quand j'y pense, Sword Art Online représente cette période de transition… Je me demande quelle tendance marquera les années 2020, et j'ai hâte de découvrir ce que l'avenir nous réserve ».
Pour rappel, le Kono Light Novel ga Sugoi! classe les light novels en fonction des sondages de popularité auprès des fans mais aussi via les votes de professionnels.
En France, le light novel Sword Art Online paraît aux éditions Ofelbe.
Synopsis (éditeur) : Un « Game Over » entraînera une mort réelle. Kirito a accepté cette certitude depuis qu'il a décidé de combattre en « solo » à l'intérieur de l'Aincrad, cette gigantesque forteresse volante qui sert d'univers au redoutable jeu en ligne connu sous le nom de Sword Art Online. Comme lui, des milliers de joueurs connectés, pris au piège dans ce monde virtuel où le moindre faux pas peut être fatal, luttent pour regagner leur liberté. Kirito veut conquérir seul les cent étages qui le mèneront au combat final, mais c'est sans compter sur l'obstination d'Asuna, une habile épéiste avec qui il va devoir s'allier. Démarre alors une course effrénée pour survivre dans un monde où l'art de l'épée fait loi.
Source : ANN