La communauté du Mana au complet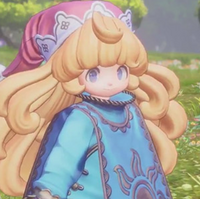 Square Enix arrive au terme de la présentation des protagonistes du jeu Trials of Mana. Après Kevin, Duran et Angela, ce sont Hawkeye, Charlotte et Riesz qui nous sont dévoilés en vidéo.
Ces trois nouveaux personnages portent donc à six la liste des personnages principaux de ce remake. Rappelons que le jeu d'origine, uniquement disponible en France dans la Collection of Mana sortie cet été sur Switch, permettait de choisir trois des six protagonistes, avec un total de trois scénarios différents possibles.
Pour mettre la main sur cette nouvelle mouture et en apprécier les différents ajouts, il faudra patienter jusqu'au 24 avril 2020, date de sa sortie sur Switch.
Source : Gematsu