Acclaimed two-shamisenist unit The Yoshida Brothers provides the OP theme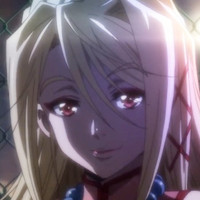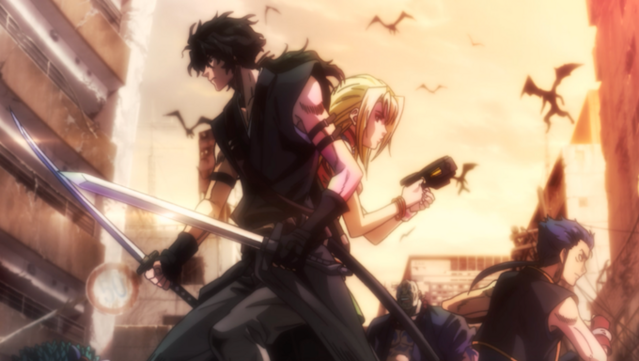 The official website for the Japanese-themed project GIBIATE PROJECT has posted an English-subtitled 90-second new anime PV to introduce its four main character voices:
Kanzaki Sensui: Tetsuya Kakihara (Natsu Dragneel in Fairy Tail, Simon in Gurren Lagann)
Kathleen Funada: Yukiyo Fujii (Mana Inuyama in GeGeGe no Kitaro)
Sanada Kenroku: Hiroki Touchi (Japanese dub of Michael Scofield in Prison Break)
Onikura Yukinojyo: Michio Hazama (Japanese dub of Count Dooku in the Star Wars saga)
The project was launched by Japanese legendary creators in October 2018 with a slogan "Create the work by world-class standard from the beginning." Its members include: Yoshitaka Amano (character designer), Naoki Serizawa (monster designer), and Yuzo Koshiro (music composer). GIBIATE The Animation is set to be released in Japan in the summer of 2020.
It is also confirmed that the internationally acclaimed two-shaimisenist unit The Yoshida Brothers collaborates the anime's OP theme with a yet-revealed artist. Details of the song will be revealed on January 8, 2020. Until then, you can check out the song in the PV below:
Message from The Yoshida Brothers:
---
"GIBIATE The Animation" synopsis:
In 2030, Japan. A virus has infected humans throughout the world. Infected people turn into different forms of monsters based on their ages, sexes and races. The virus is named 'Gibia' - after being rich in variety like gibia.
Just then, a pair of samurai and ninja appeared in such a blighted wasteland of Japan. They both traveled from the early Edo period, fighting together with help from a doctor who tries to find cure for Gibia. Facing ceaseless attacks from Gibias, and outlaws that attack travelers for food, they start the dangerous journey with enemies all around.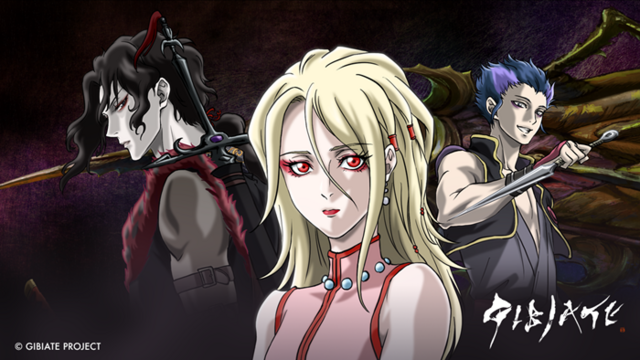 ---
Source: "GIBIATE PROJECT" Production Committee press releasee
© "GIBIATE PROJECT" Production Committee