The three-member rap team from Nagoya joined the project in September 2019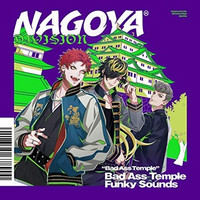 According to Oricon's latest weekly album sales ranking, "Bad Ass temple Funky Sounds," a five-song first CD performed by three-member rap team Bad Ass temple from the character rap project Hypnosis Mic: Division Rap Battle sold an impressive 99,000 units in its first week and became the top-selling album of the week in Japan. The album was released on November 27 and has also dominated Oricon's daily album chart for six days in a row.
"Bad Ass temple Funky Sounds" has become the second weekly No.1 album in the Hypnosis Mic franchise, following "Mad Trigger Crew VS Matenro" released in November 2018.
Along with the three-member Dotsuitare Hompo from Osaka, Bad Ass Temple from Nagoya joined the franchise in September 2019.
Bad Ass Temple members:
Kuko Harai: Shota Hayama (24/Ichiro Dougo in Cute High Earth Defense Club HAPPY KISS!)
Jyushi Aimono: Yuuki Sakakibara
Hitoya Amaguni: Eiji Takeuchi (33/Ken Sudo in Classroom of the Elite)
"Bad Ass temple Funky Sounds" CD jacket:
Trailer:

"Bad Ass Temple Funky Sounds"MV:
---
Source: Mantan Web, Oricon
© King Record Co., Ltd. All rights reserved.