"Gundam Reconguista in G" 1st compilation film ranks No.1 in the mini theater ranking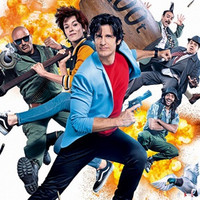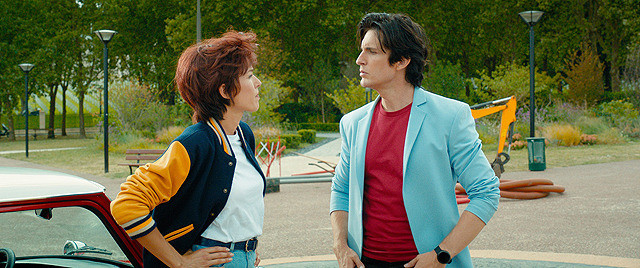 Under the Japanese title "City Hunter THE MOVIE: Shijyou Saikou no Mission (The Greatest Mission in The History), Nicky Larson et le Parfum de Cupidon (Nicky Larson and the Cupid's Perfume), Philippe Lacheau-directed live-action film adaptation of Tsukasa Hojo's City Hunter action comedy manga, was released in 102 theaters across Japan on November 29, 2019, then ranked eighth in its opening weekend box office ranking. Meanwhile, it took No.1 in Pia's first-day satisfaction ranking with an excellent 92.8% approval rating.
The 92-minute Japanese dubbed edition earned a modest 47,883,700 yen on 38,676 admissions in its first three days, which was about 18.6% of the first two-day gross of the City Hunter anime franchise's latest feature film City Hunter Shinjuku Private Eyes released in February 2019. The French adaptation is expected to end its Japanese theatrical run with around 200 million yen.
In its sixth weekend, Saekano: How to Raise a Boring Girlfriend Fine, the final chapter of the anime adaptation series based on Fumiaki Maruto's romance comedy light novel series, dropped two positions to ninth from last week's seventh. The 115-minute film's total box office gross has reached 600 million yen.
"Ike! Core Fighter" (Go! Core Fighter), the first part of the five-part compilation film project based on the 2014-2015 TV anime Gundam Reconguista in G was released in 24 theaters on November 29 for a limited run of two weeks. Although it was not an all-new film, it made a surprising No.1 debut in the mini-theater ranking of the weekend.
---
Weekend box office in Japan (November 30 - December 1, 2019)
(ticket sales basis)
1 (1). "Frozen II" - 4.3 billion yen
2 (4). "Sumikko Gurashi: Tobidasu Ehon to Himitsu no Ko" - 857 million yen
3 (2). "Kessan! Chusingura" - 620 million yen
4 (3). "Terminator: Dark Fate" - 2.07 billion yen
5 (new). "Doctor Sleep" - 126 million yen
6 (5). "IT Chapter Two" - 1.67 billion yen
7 (6). "Joker" - 4.9 billion yen
8 (new). "City Hunter THE MOVIE: Shijyou Saikou no Mission" - 49 million yen
9 (7). "Saekano: How to Raise a Boring Girlfriend Fine" - 600 million yen
10 (8). "Matinee no Owari ni" - 820 million yen
"City Hunter THE MOVIE: Shijyou Saikou no Mission" JP trailer:
---
(c)AXEL FILMS PRODUCTION - BAF PROD - M6 FILMS