Crunching the numbers on the Crunchyroll editorial team's Top Anime of the Decade list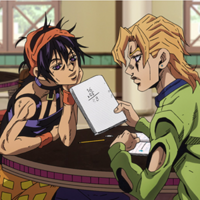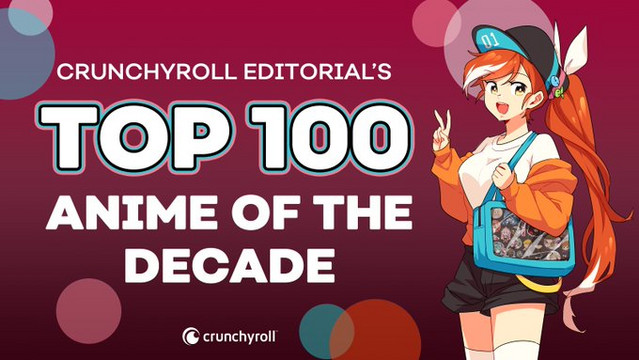 With the end of a decade, the Crunchyroll editorial team came together to celebrate some of the best anime the last ten years had to offer (By the way, you can check out the list here). As we took a look at the responses, we also wanted to highlight some of the interesting data behind the elite titles that made it onto the list. Some of the results even surprised us! So without further ado, let's dig into some charts!
Let's start by taking a look at the year-to-year breakdown: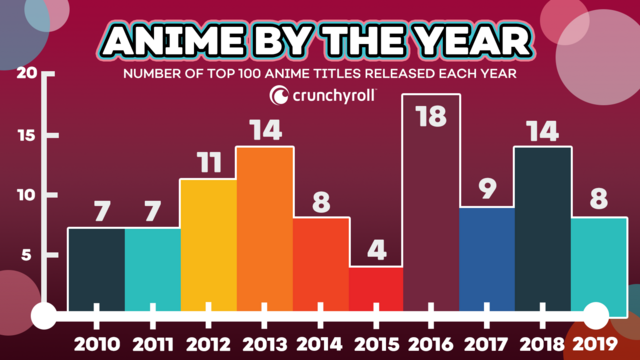 2016 really dominated our favorites of the decade, with stand-out anime that year including Mob Psycho 100, My Hero Academia, and Yuri!!! on ICE, just to name a few. I'm not sure what happened in 2015, but it seems that people were really putting all their effort into making the next year a spectacular year in anime. Coming in second are the years 2013 (notable titles including Attack on Titan, Flowers of Evil, and KILL la KILL) and 2018 (with hits like DEVILMAN crybaby, A Place Further Than the Universe, and Laid-Back Camp).
Now let's check out the genres: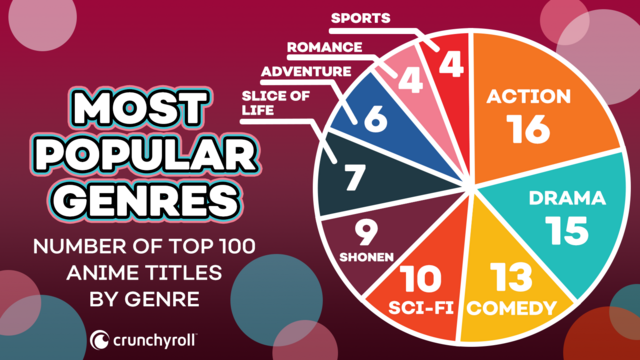 Action, Drama, and Comedy really making their mark! Though I can only think of one title that matches all nine genres: Pop Team Epic.
Next, let's see the anime studios that made it onto the list: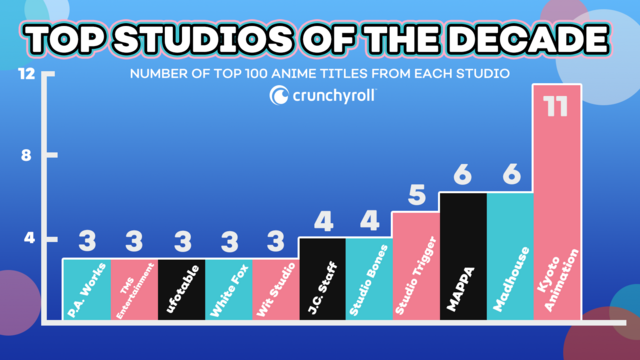 We really love Kyoto Animation around these parts, with a whopping eleven titles! Seriously, if you haven't checked out A SIlent Voice, Nichijou or Sound! Euphonium yet, do yourself a favor. It's also very interesting that two Masao Maruyama related studios—MAPPA (Yuri!!! on ICE, Dororo, In This Corner of the World) and Madhouse (Hunter x Hunter, A Place Further Than the Universe, One-Punch Man)—came in second.
Last and not least, let's check out the most common source materials: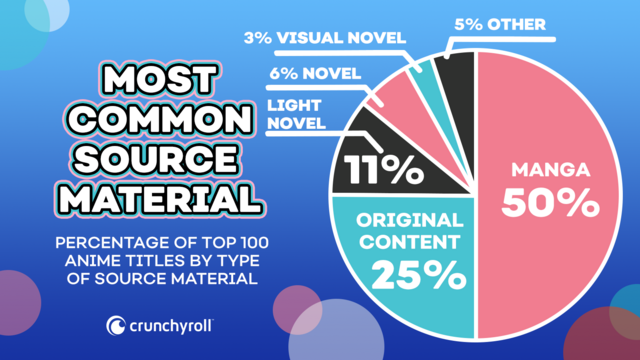 This isn't too surprising as manga is still the key source in the anime industry production pipeline, with Made in Abyss, PING PONG THE ANIMATION, and Demon Slayer: Kimetsu no Yaiba as shows that made it onto our Top 25. But original content also made a solid quarter of the representatives, with decade hits like SHIROBAKO, Puella Magi Madoka Magica, and Lupin the 3rd: The Woman Called Fujiko Mine making the list.
Be sure to save the date for December 2030 (Update: 2029!) as we go through another whole ten years of anime!
What did you think of the Crunchyroll editorial team's Top 100 Anime of the Decade list? What most surprised you about the data breakdown? Let us know in the comments below!

---
Kyle Cardine is an Editor for Crunchyroll. You can find his Twitter here!