The 24th Conan film will open in Japan on April 17, 2020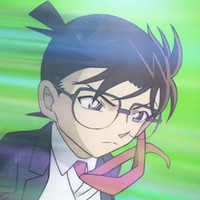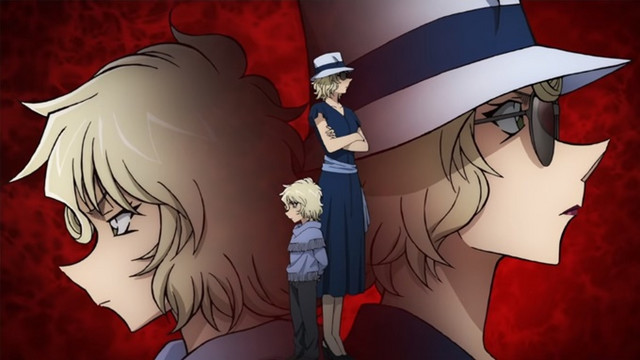 Following the announcement for its release date and teaser visual, the official website for the Detective Conan anime feature film series has also posted a 30-second teaser trailer for its forthcoming 24th film Meitantei Conan: Hiiro no Dangan / Detective Conan: The Scarlet Bullet today.
The 24th film helmed by the 23rd film The Fist of Blue Sapphire's director Chika Nagaoka (Uta no Prince-sama The Movie: Maji Love Kingdom) is set to be released in Japan on April 17, 2020.
In addition, the forbidden picture of the four members of the Akai family, who have hidden their present existence from each other in the story now, is also revealed.
#赤井ファミリー の #禁断の家族写真 を公開‼️

世界を射抜く危険な一家
引き裂かれた"運命"が、動き出すー

このビジュアルが使用されたチラシは、12月6日(金)より順次全国の映画館で掲出されます✨
一部、公式サイトでしか読めない情報も????#赤井秀一 #羽田秀吉 #世良真純 #メアリー pic.twitter.com/j984ezjgyP

— 劇場版名探偵コナン【公式】 (@conan_movie) December 5, 2019
The story is set in Tokyo. The world's largest sports festival "WSG: World Sports Games," which only takes place once every four years, is scheduled to be held soon. And it is also announced that the world's first "vacuum superconducting linear" train will start running from Nagoya to Tokyo in conjunction with its opening ceremony. Then, the event's prominent sponsors are kidnapped at a party venue. Shuichi Akai is monitoring the incident and FBI is waiting for an instruction from him. Meanwhile, Conan finds a connection between the kidnap and the abominable WSG successive abduction happened in Boston 15 years ago, which was also investigated by FBI. Is this just a coincident? What will happen in Tokyo where people are gathering from all over the world?
劇場版名探偵コナン第24弾のタイトル決定‼️

????『名探偵コナン #緋色の弾丸 』
2020年4月17日(金)公開!#赤井ファミリー が集結したポスターも発表されました!

そして、明日5日(木)10時に、特報映像を解禁✨お楽しみに????

▶︎ https://t.co/0GceFyeQI7 pic.twitter.com/pBN93UpHpI

— 劇場版名探偵コナン【公式】 (@conan_movie) December 4, 2019
---
Source: "Detective Conan: The Scarlet Bullet" official website / Twitter
©2020 Gosho Aoyama/Detective Conan Production Committee