Eiichiro Oda, "Kimetsu no Yaiba" and "Weathering With You" also won the awards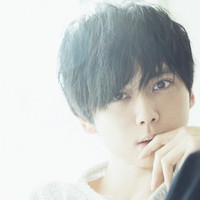 On December 4, Yahoo Japan revealed the web portal's top trend words in its 2019 Search Awards. While 23-year-old actor Ryusei Yokohama (Hikari/ToQ 4gou in Ressha Sentai ToQger) took the grand prize, 34-year-old Yuki Kaji (Eren Yeager in Attack on Titan) was chosen as the most searched voice actor of this year.
The One Piece manga author Eiichiro Oda received the author prize. In the "Culture" category, the TV anime adaptation of Koyoharu Gotoge's dark fantasy manga Demon Slayer: Kimetsu no Yaiba took the anime prize, Makoto Shinkai's latest anime film Tenki no Ko / Weathering With You grabbed the accolade for movies.
In addition to various anime voice acting works, Yuki Kaji appeared in many CMs and news programs this year. And the number of searches also jumped up after the announcement of his marriage to voice actress Ayana Taketatsu in June. The awards' official website has posted his comments on the award as below:
"I appreciate so much for this occasion. I am honored that many people have searched for me and I even won this award. I would be very happy if I could become a starting point to learn about the culture of voice actors, anime, and voice dubbing. In 2019, I played characters who were in different standing positions from before and also participated in my first musical play. Next year, I will have opportunities to try my acting in various areas, including anime, dubbing, narration, and radio programs. I will face each one of the works sincerely, thinking that I am proud of and honored to be able to join them."
声優部門賞は「 #梶裕貴 」さんが受賞しました。#ヤフー検索大賞https://t.co/xtFo3Y8j6J pic.twitter.com/BDRWe0sLTc

— Yahoo!検索 (@YahooSearchJP) December 4, 2019
【梶】「Yahoo!検索大賞2019」https://t.co/Hecx4SYGdO

本日行われた授賞式にて、ありがたいことに『声優部門賞』をいただきました。
身に余る光栄です。

本当に色々な挑戦をさせていただき、刺激を受ける機会の多かった2019年。

(続)

— 梶裕貴@staff (@KAJI_staff) December 4, 2019
---
Source: Yahoo Japan Search Awards 2019