Y confirma su reparto y equipo.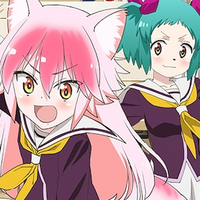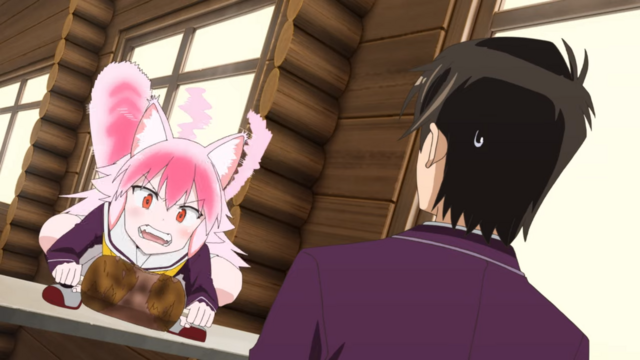 La web oficial de la adaptación televisiva animada del manga Murenase! Seton Gakuen de Bungo Yamashita ha mostrado una imagen promocional y un primer video que revela el reparto principal, equipo y fecha su estreno.
La serie se estrenará el 7 de enero a las 00:30 en Tokyo MX, Sun TV, KBS Kyoto y BS11, emitiéndose posteriormente en Animax. También habrá tres especiales mensuales con el reparto proporcionando comentarios de audio sobre la serie que podrán verse a partir del 19 de enero en Animax.
En el reparto estarán:
Hina Kino como Ranka Okami, la loba solitaria
Haruki Ishiya como Jin Mazama, un joven humano que odia a los animales
Yume Miyamoto como Hitomi Hino, la única chica humana de la escuela
Misaki Kuno como Yukari Komori, una chica koala y chef de primera
Konomi Kohara como Miyubi Shiso, la chica perezosa más lenta del mundo (180 metros por hora)
Sora Tokui como Kurumi Nekomai, una popular chica gata
Yoshino Aoyama como Kuroe Mashima, una chica cebra muy alocada
Tomokazu Sugita como Rey Shishino, el rey leon
Tesshoi Genda como el profesor Gigasu Terano, un dinosaurio de 123 años de edad y profesor de historia en la clase de Jin y la clase 1-1
Kenjiro Tsuda como los personajes animales masculinos de cada episodio
Hiroshi Ikehata (Kiratto Pri☆Chan, Robot Girls Z, Space Battleship Tiramisu) dirigirá el anime bajo Studio Gokumi, siendo Shigeru Murakoshi (To the abandoned Sacred Beasts, Zombie Land Saga) quien supervise y escriba los guiones. Masakatsu Sasaki (Saki, We Never Learn: BOKUBEN) diseña los personajes.
Takahiro Sakai será el director jefe de animación, mientras que Megumi Nagayama dirigirá la animación de los animales. Nobuhisa Ogiso (Kusanagi) se encargará de la dirección de arte, mientras que Eiko Tsunadō (Kusanagi) se encargará del diseño artístico. Ritsuko Utagawase encarga del color, Yūichi Takezawa (T2 Studio) es director de fotografía y Akinori Mishima es responsable de la edición.
Fumiyuki Go es el director de sonido, mientras que la música la compondrán Yosuke Yamashita (Take the X Train), Yusuke Kato (How NOT to Summon a Demon Lord) y Tomoya Kawasaki. Koji Sato producirá la música bajo Cygames.
La "historia romántica de supervivencia del más fuerte" se desarrolla en una escuela para animales en la cual los estudiantes se centran en la idea de la "supervivencia del más fuerte". En la clase protagonista solo hay un humano que odia a los animales, pero cuando conoce a la loba solitaria de la clase, ambos darán inicio a una vida escolar sin sentido alguno.
Yamashita lanzaba el manga en la web Cycomi de Cygames en mayo de 2016.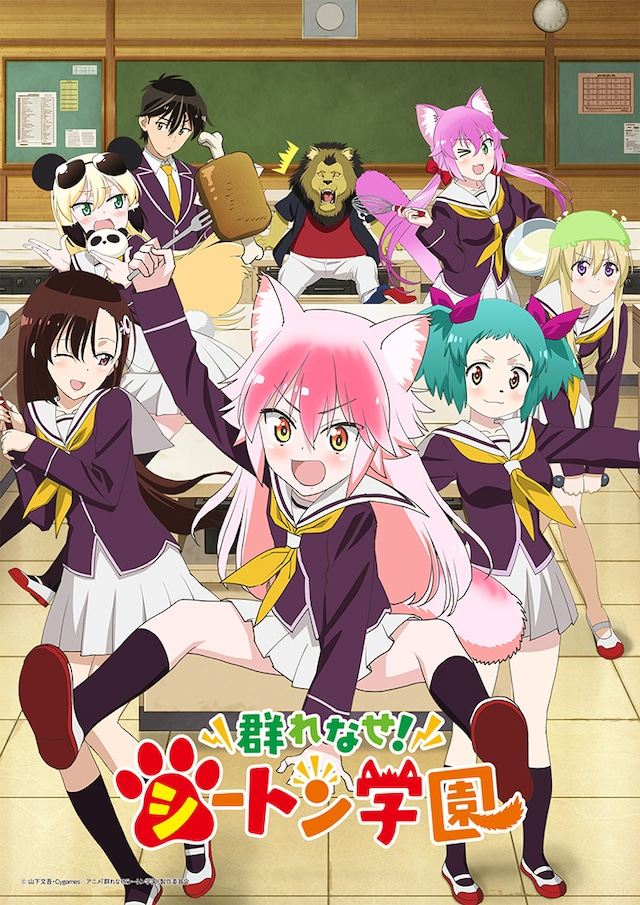 Fuente: ANN