Live-action film is also slated for the summer of 2020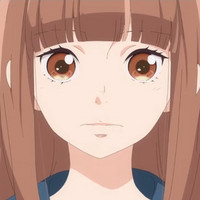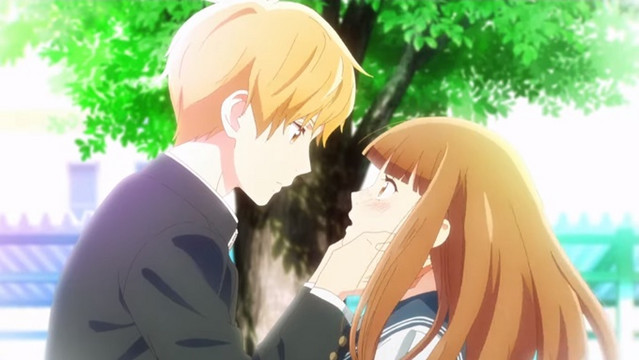 The official website for the forthcoming anime feature film adaptation of Io Sakisaka (Ao Haru Ride)'s romance shoujo manga Omoi, Omoware, Furi, Furare / Love Me, Love Me Not, has posted a 30-second teaser trailer to announce its release day May 29, 2020, along with its main voice cast and staff.
Toshimasa Kuroyanagi (Say I Love You) is attached to direct on a screenplay by Erika Yoshida (Tiger & Bunny) at A-1 Pictures (Oreimo, Sword Art Online). Yuji Nomi (Whisper of the Heart) provides the soundtrack music.
Teaser trailer:
Main voice cast:
Yuna Ichihara: Marika Suzuki (her anime debut role)
Akari Yamamoto: Megumi Han (Hime Shirayuki/Cure Princess in HappinessCharge PreCure!)
Kazuomi Inui: Soma Saito (Yukinojo Tachibana in King of Prism)
Rio Yamamoto: Nobunaga Shimazaki (Shido Itsuka in Date A Live)
2020年5月29日(金)公開????
アニメーション映画『思い、思われ、ふり、ふられ』

キャストに朱里役 #潘めぐみ さん、理央役 #島﨑信長 さん、和臣役 #斉藤壮馬 さんに加え、由奈役に大注目の新人声優 #鈴木毬花 さんが決定????

????キャストコメントhttps://t.co/6k5yCeeGqH#ふりふら#ふりふらアニメ pic.twitter.com/XI6tGYbH4R

— アニメーション映画『思い、思われ、ふり、ふられ』 (@furifura_anime) December 10, 2019
????アニメーション&実写でのW映画化プロジェクト????

????アニメーション映画『思い、思われ、ふり、ふられ』が????2020年5月29日(金)公開決定❣️
実写映画は2020年8月公開予定????

????ティザービジュアル解禁????

????公式サイトhttps://t.co/6k5yCeeGqH#ふりふら#ふりふらアニメ pic.twitter.com/fzy4bmR8Tl

— アニメーション映画『思い、思われ、ふり、ふられ』 (@furifura_anime) December 10, 2019
---
The manga was serialized in Shueisha's Bessatsu Margaret from June 2015 to May 2019 and released 12 tankobon volumes. Under the title Love Me, Love Me Not, its English edition is scheduled to be published by VIZ Media from March 2020. The English edition publisher introduces its first volume's story as: "Fast friends Yuna and Akari are complete opposites—Yuna is an idealist, while Akari is a realist. When lady-killer Rio and the oblivious Kazuomi join their ranks, love and friendship become quite complicated!"
In addition to the anime film, the manga's live-action film adaptation directed by Takahiro Miki, who previously worked on the live-action film adaptation of Sakisaka's Ao Haru Ride in 2014, is also set to be released in August of 2020.
Live-action film cast:
Yuha Ichinose: Riko Fukumoto (18/Kiki in Kiki's Delivery Service Musical)
Akari Yamamoto: Minami Hamabe (18/Yumeko Jabami in Kakegurui live-action drama)
Rio Yamamoto: Takumi Kitamura (21/Boku in I Want to Eat Your Pancreas)
Kazuomi Inui: Eiji Akaso (25/Ryuga Banjo/Kamen Rider Cross-Z in Kamen Rider Build)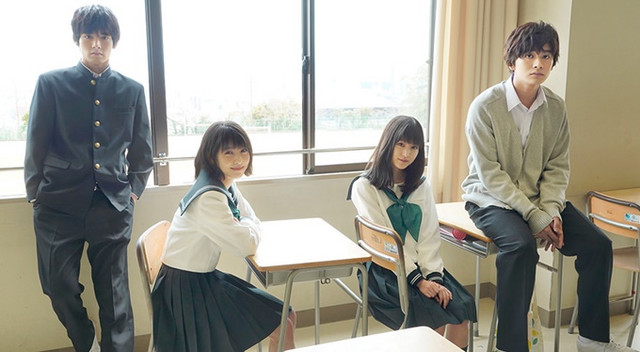 Manga 1st and 12th tankobon volume covers: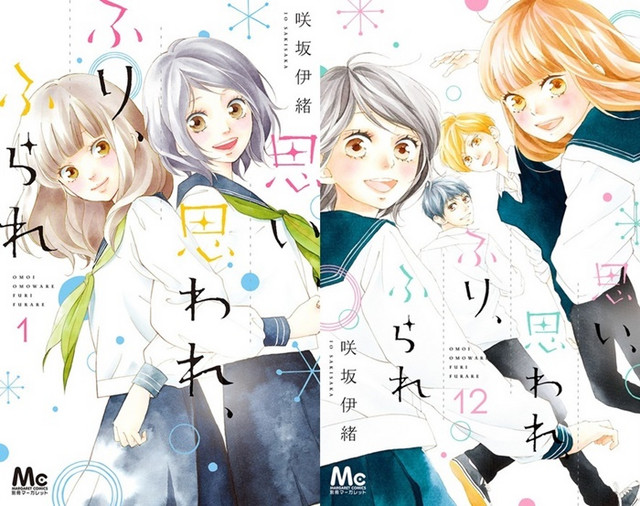 ---
Source: "Omoi, Omoware, Furi, Furare" anime film official website
©2020 Anime Film "Omoi, Omoware, Furi, Furare"" Production Committee
©2020 Movie "Omoi, Omoware, Furi, Furare"" Production Committee
©Io Sakisaka/ Shueisha