Also fairy tales and dog tails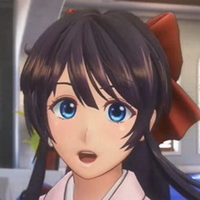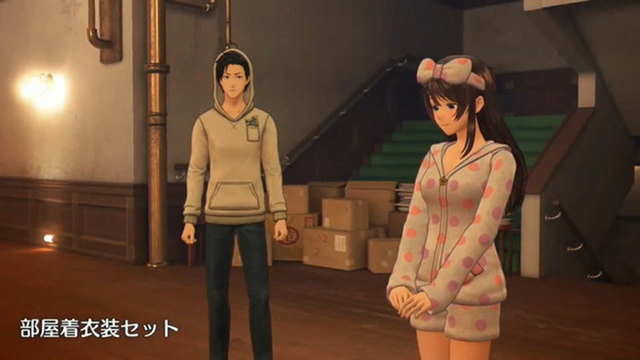 Japan is already playing Project Sakura Wars, but the rest of the world has a few months before the new romance/mecha/action/historical game goes global. We can still take a peek at the tons of DLC Japan (and hopefully other countries) will be getting!
Players can pay 4,000 yen for a season pass that will unlock new costumes and music over the next several weeks. Alternatively, each set can be purchased on its own. Launching alongside the game today is the first of two "tribute sets," featuring costumes inspired by the original Sakura Wars Imperial Combat Revue. Next week brings a second tribute set with outfits from the Paris Combat Revue and Star Division. Each set is 900 yen and comes with BGM from their respective games.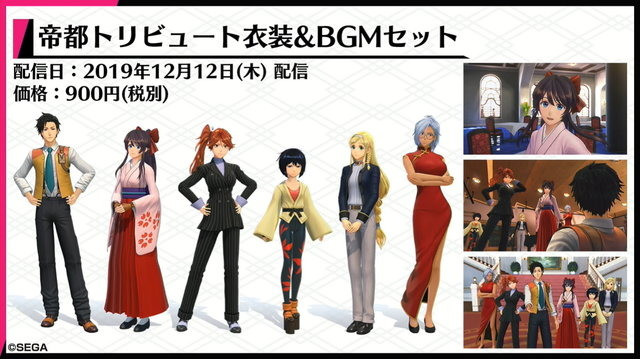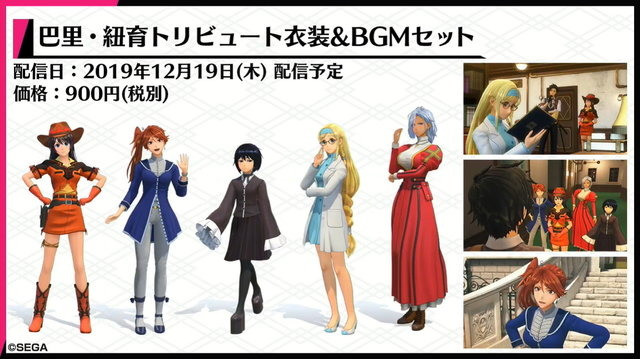 Also coming out December 19, for 300 yen, is a Glasses Accessory set... which is exactly what it sounds like: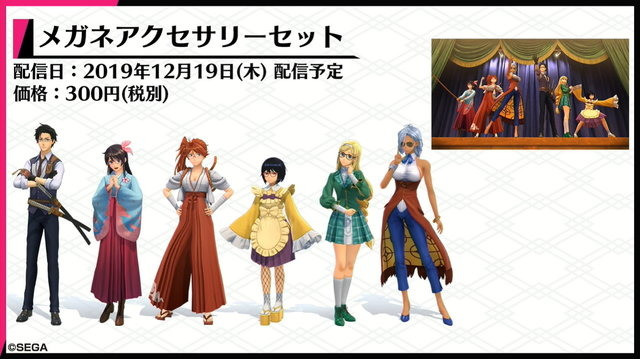 January 9 brings a pajama and loungewear set (for 800 yen) and an angel accessory set (300 yen) consisting of wings and a halo: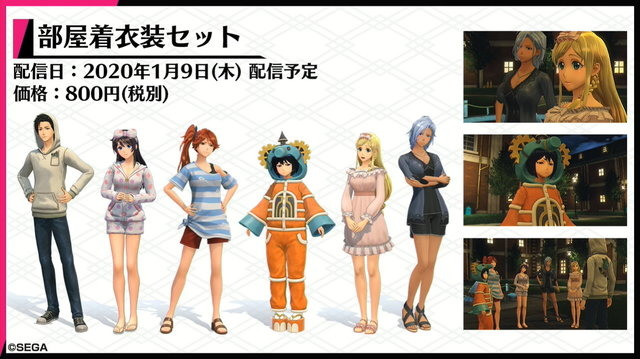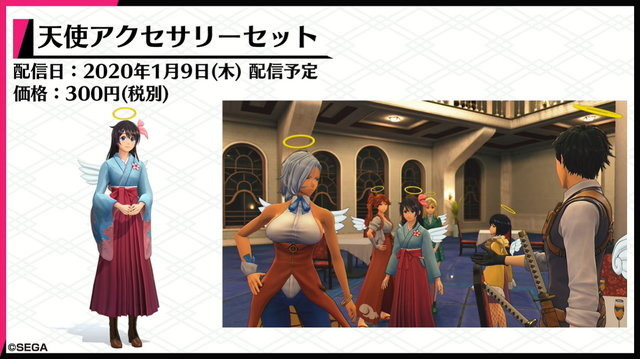 The January 16th releases will let you dress up your team as fairy tale and folk tale characters for 800 yen, or touch fluffy tail for 300 yen: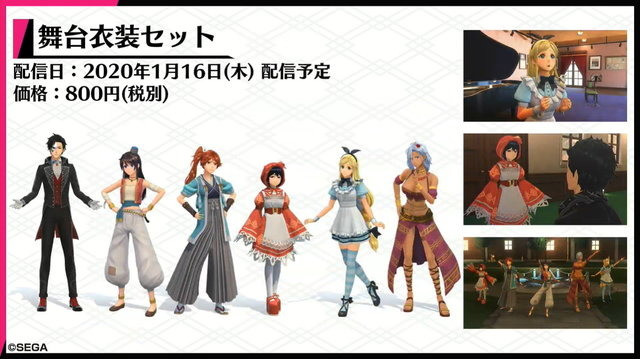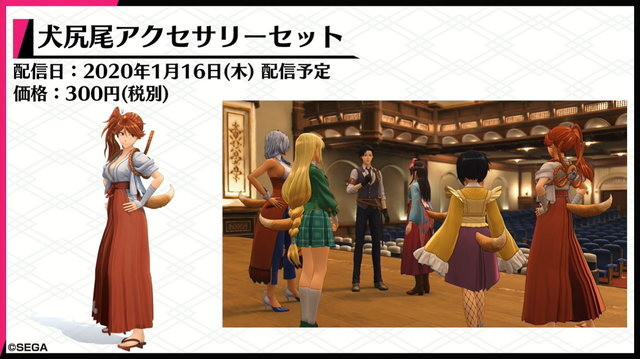 Last but not least, January 23 brings an 800 yen swimsuit set and a 300 yen cat ear set: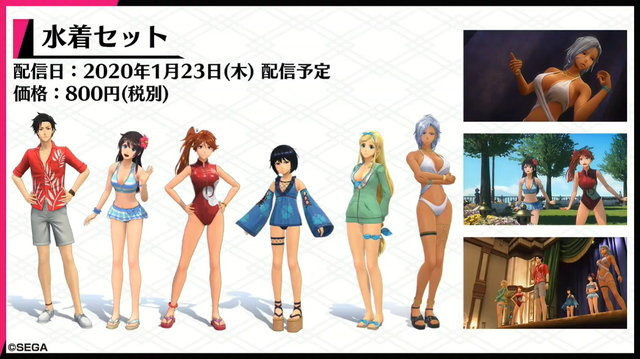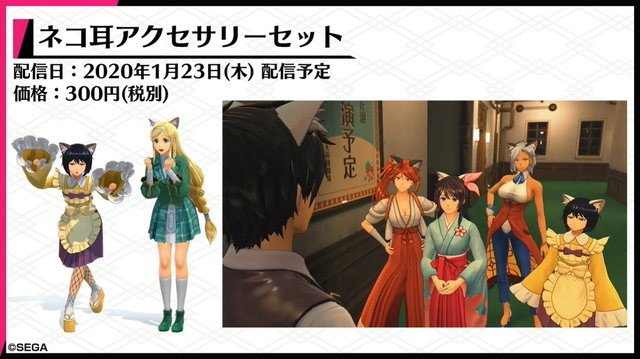 Dynamic themes for the PS4 will also be available starting today for 227 yen each: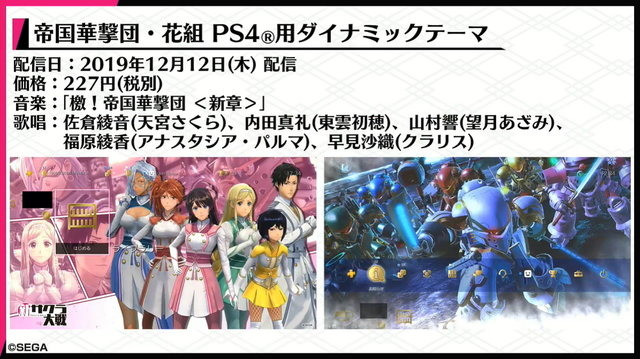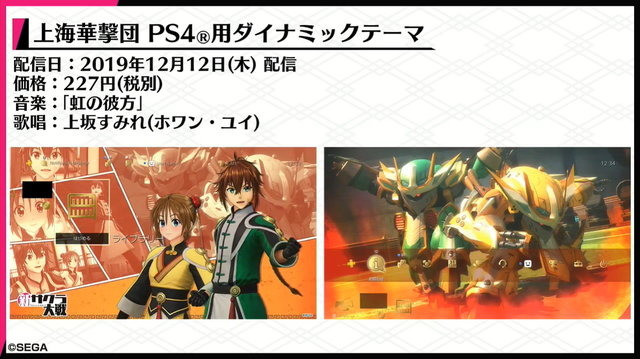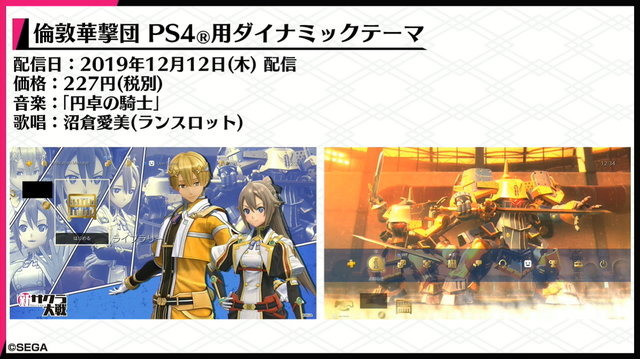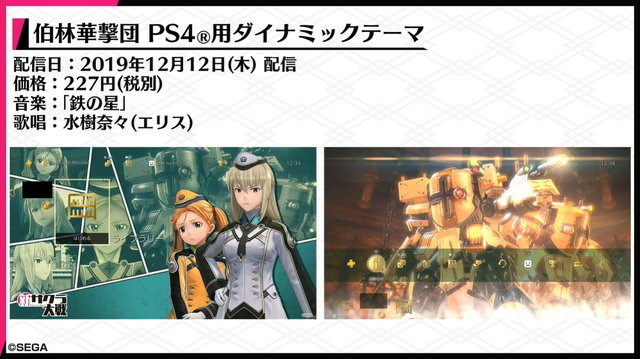 Project Sakura Wars is on course for a global release this spring.
>> Project Sakura Wars Website
Source: Anime! Anime!

-----
Kara Dennison is the co-founder of Altrix Books and co-creator of OEL light novel series Owl's Flower, with writing credits across the Internet. She blogs at karadennison.com and tweets @RubyCosmos. Her latest book, Vanishing Tales of the City, is now available for pre-order.