Miyazaki: "The feeling that there are areas that I've never done. That's all."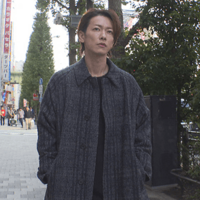 The theme of the latest third episode of NHK's documentary program "Tokyo Miracle" aired last night in Japan was "the secret of Japanese animation's international popularity."
The episode titled "The strongest product: Anime" introduced the history of the TV anime production, animator and art director's actual working process, the current working status of Japanese animators, and the upcoming TV anime adaptation of Sumito Oowara's Eizouken niwa Te wo Dasuna! / Keep Your Hands off Eizouken! manga ,which is set to premiere on NHK's General TV on January 5, 2020.
【17日夜】500の制作会社が密集し、年間2300時間の作品を生み出すアニメ工場・東京。
#佐藤健 さんが、日本のアニメ界を訪ねます。「天気の子」などの背景美術や、78才で創作を続ける宮崎駿監督のエネルギーも取材。[総合]
#東京ミラクル #門脇麦 https://t.co/7MtyFGHE0G

— NHKドキュメンタリー (@nhk_docudocu) December 11, 2019
In the end of the 50-minute episode, the program's host Takeru Sato, a 30-year-old Japanese actor who is known for his leading roles in Kamen Rider Den-O and the Rurouni Kenshin live-action films, visited Studio Ghibli in Tokyo to interview its producer Toshio Suzuki and director Hayao Miyazaki. It was Miyazaki's first interview after he withdrew his retirement in November 2016.
First, Sato asked Suzuki about the state of progress of Miyazaki's next film. Suzuki answered that Miyazaki had worked on his new film for three and half years, and that it had achieved a progress of 15 percent so far. When the studio made Miyazaki's 1997 film Princess Mononoke, they were able to produce a five-minute footage a month, but now they are drawing only a one-minute footage a month for Miyazaki's new film.
Then, Sato finally met 78-year-old Miyazaki wearing his usual apron, who seemingly didn't know anyting about the one of the most famous young Japanese actors today. In a very short interview, Sato asked Miyazaki why he withdrew his retirement and had started working again.
Miyazaki: "There was no reason. I just wanted to do it again."
Sato: "It's a very happy thing for us."
Miyazaki: "No, please don't be so happy. I mean..., it really makes you want to retire. It's true. But after several years passed, you want to do it again. It can't be helped. It feels like, 'Not again?' I don't lightly make my decisions each time. I felt I was so exhausted that I reached my limit."
"When I was able to have a free time, I walked around many place. Being back in a good physical condition, I noticed there were things I hadn't done yet. While thinking and saying, 'There are areas I've never touched,' I also started thinking that I might be able to do it again. That was the end of my luck."
"It is very difficult, because the times itself has become very difficult. I am not making my film according to the times, but I think the things has come up to stir me, who is living in this times. The feeling that there are areas that I've never done. That's all."
Sato: "Thank you very much. I am looking forward to it."
Miyazaki: "If you keep waiting with such an excitement, you will feel it very long. So, you should forget about it (laugh)."
---
Source: Tokyo Miracle