"Detective Conan: The Fist of Blue Sapphire" and "Kingdom" follow in second and third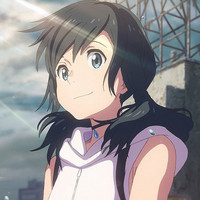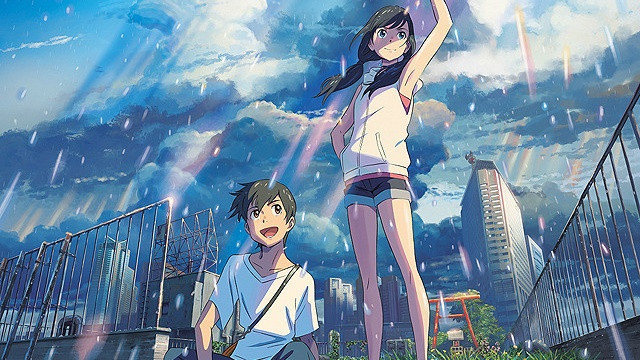 Bunkatsushinsha has reported the top ten Japanese films at the Japanese box office in the year of 2019, and Makoto Shinkai's Tenki no Ko / Weathering With You is confirmed as the top-grossing film of the year in Japan.
The 114-minute romantic fantasy film was released in 358 theaters across Japan on July 19, 2019, and dominated the Japanese weekly box office's No.1 spot for three consecutive weeks. It had earned 14.02 billion yen by December 8, surpassing the top-grossing foreign film Aladdin's total gross of 12.16 billion yen, and has also become the seventh top-grossing Japanese film of all-time.
This is the second yearly No.1 film for the 46-year-old director following his 2016 film Ki mi no Na wa. / Your Name. The total domestic gross of Weathering With You is about 56% of Your Name., but it was still a huge result at the Japanese box office.
Japanese film box office top 10 in 2019:
1. "Weathering With You" - 14.02 billion yen
2. "Detective Conan: The Fist of Blue Sapphire" - 9.37 billion yen
3. "Kingdom" - 5.73 billion yen
4. "ONE PIECE STAMPEDE" - 5.53 billion yen
5. "Doraemon: Nobita's Chronicle of the Moon Exploration" - 5.01 billion yen
6. "Masquerade Hotel" - 4.64 billion yen
7. "Dragon Ball Super: Broly" - 4 billion yen
8. "Tonde Saitama" - 3.76 billion yen
9. "Kioku ni Gozaimasen!" - 3.6 billion yen
10. "Mewtwo Strikes Back: Evolution" 2.98 billion yen
"Weathering With You" special trailer:
---
via: Cinema Today
(C)2019 "Tenki no Ko" Production Committee