Original artist Hiro Suzuhira joins the #gothicanimeangel2020 challenge... and so do we!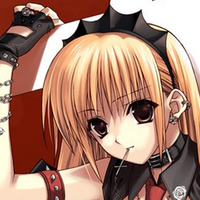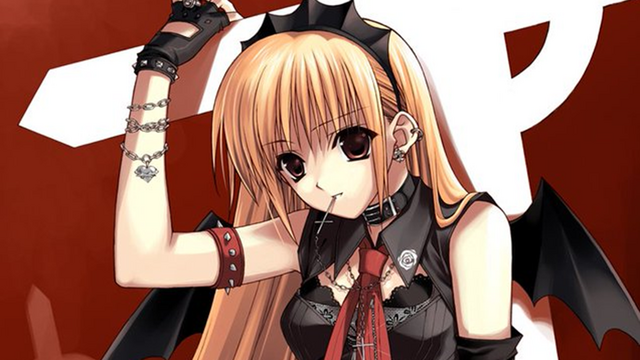 Remember this girl? If you were an anime fan on the internet in the 2000s, there are decent odds you've seen the gothic anime angel—and perhaps even used her as an avatar! Thanks to one Twitter user, she's back in full force, and getting a facelift for the new decade!
The image was originally drawn by Hiro Suzuhira, the artist behind the Shuffle! visual novel series and many other games, VNs, and light novels. Twitter user @pantieschan decided to kick off the new decade by inviting fans to redraw this touchstone of Internet anime fandom:
Everyone redraw Her for 2020 celebration pic.twitter.com/jvpo53rHK6

— waws (@pantieschan) December 30, 2019
Fans were quick to respond with their own renditions, as well as memories of seeing the art online in their early fandom days. The hashtag #gothicanimeangel2020 houses the memories and ever-increasing library of artwork:
#gothicanimeangel2020 hewwo .. hewwo i drew this in september https://t.co/fVnuqoiHt0
— jo (@azularedemption) December 30, 2019
I really wanted to contribute to this!!! Thank you for your service Gothic anime girl. #gothicanimeangel2020 pic.twitter.com/BiitbZC3le
— Tsu (@tsuyonpu) December 31, 2019
Thanks for the early inspiration My redraw for this iconic piece #gothicanimeangel2020 pic.twitter.com/ol79fm7e6h

— Srinitybeast (@Srinitybeast) January 1, 2020
Hime even got in on the nostalgic action thanks to art by our own @coughdrops:
2020 is going to be #gothicanimeangel2020 by @coughdrops!! pic.twitter.com/LcpElwTD0x

— Crunchyroll (@Crunchyroll) January 1, 2020
Best of all, Suzuhira herself caught wind of the hashtag! She was not only happy to know that her work was so well loved by so many people, but also brought with her an updated version of the art:
そして昨晩から海外の皆さんが素敵な企画を開催してくれていて、以前に鈴平が描いたゴスパン娘さんのファンアートを沢山描いて下さってます!ありがとうございます
#gothicanimeangel2020 から沢山の素敵な絵が見れますので、もし良かったら覗いてみてください

thank you everyone! pic.twitter.com/hXHgBLBFgJ

— 鈴平ひろ (@suzuhirahiro666) December 31, 2019
We can't think of a better way to kick off an anime-filled new decade than revisiting this fan favorite. Keep your eyes on the hashtag, and let us know if you contribute your own art to it!

-----
Kara Dennison is the co-founder of Altrix Books and co-creator of OEL light novel series Owl's Flower, with writing credits across the Internet. She blogs at karadennison.com and tweets @RubyCosmos. Her latest book, Vanishing Tales of the City, is now available for pre-order.