Original turn-based RPG features the original voice actors and plenty of battles and exploration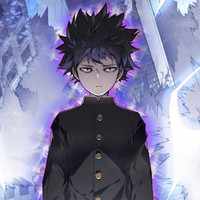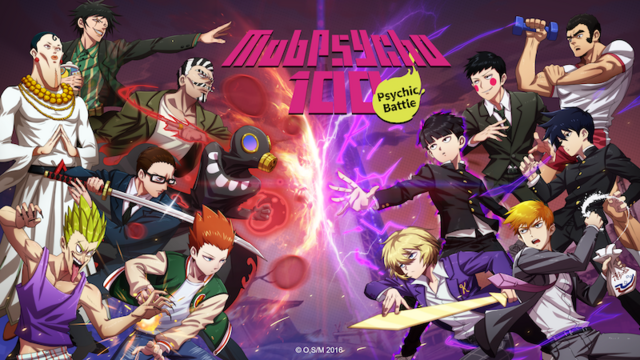 The time has arrived to put your psychokinetic skills to the test. Crunchyroll Games officially launched Mob Psycho 100: Psychic Battle, an original turn-based RPG that's now available to download on iOS and Android devices.
Including content from both the first and second seasons of the Mob Psycho 100 anime, Psychic Battle features the original voice actors—including Setsuo Ito (Shigeo "Mob" Kageyama), Takahiro Sakurai (Arataka Reigen), and Akio Ôtsuka (Dimple/Narrator)—and over 80 characters to collect and add to your team of five.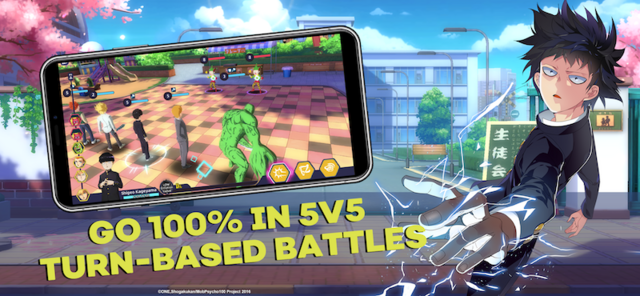 Each character has their own move set and special attacks complete with animated cutscenes, so there are plenty of intense fights on the horizon. You'll also be able to train and strengthen them through ability awakening, star level upgrades, experience points, and superpower equipment. Best of all, Mob Psycho 100: Psychic Battle allows you to do so throughout familiar locales from the anime, and you can test your might against other players in PVP or join forces in PVE arena battles, guild battles, and ladder competitions.
Trailer:
If that all sounds pretty intense, there are also options for casual players, like school games, fishing competitions, and taking care of their own pet. A social aspect allows for adding and chatting with friends, participating in the sharing system, and tackling challenges on the in-game leaderboard.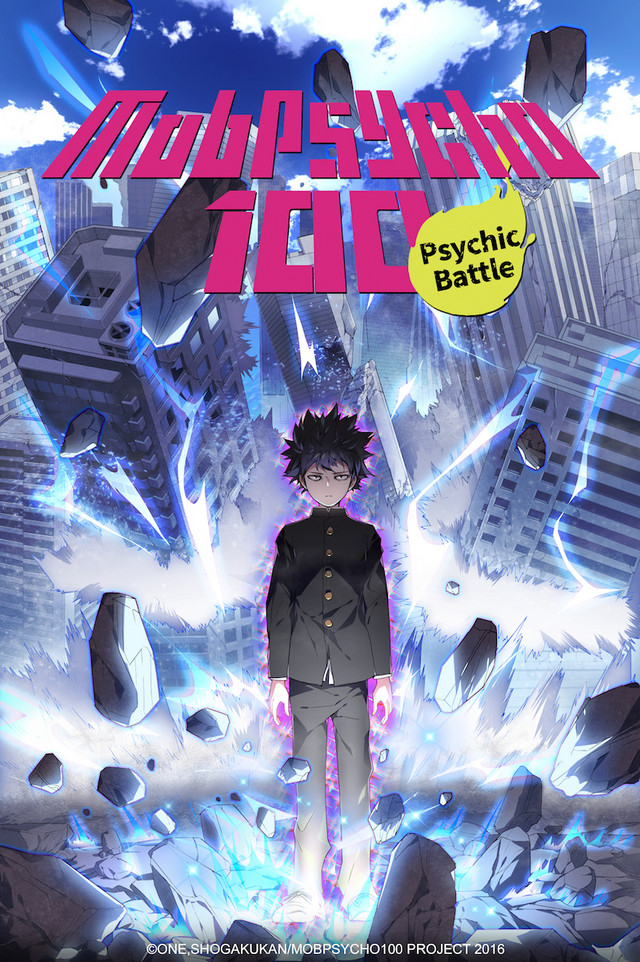 Thanks to the fact that over 40,000 pre-registrants signed up for the game, new psychic powers, ultimate recruiting coupons, limited character frames, and other bonuses will be available at launch.
Mob Psycho 100: Psychic Battle will be available in the following territories: the U.S. and its territories, Australia, New Zealand, Canada, Denmark, Finland, France, Germany, Ireland, Netherlands, Norway, Sweden, and the United Kingdom.
Download and start playing today: