Karen's re-recorded Sister Princess song album will be available on February 12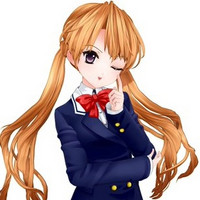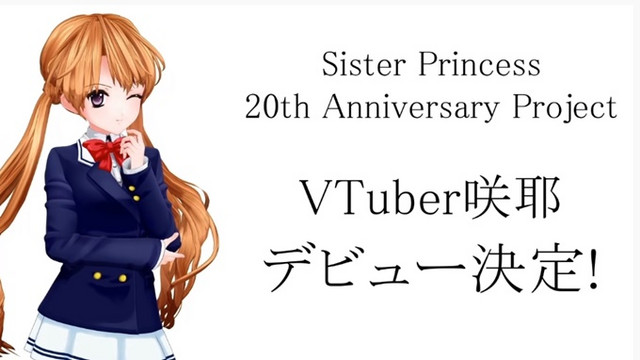 In the latest 16th episode streamed in Japan last night, Karen (voiced by Natsuko Kuwatani) announced that Sakuya (Yui Horie) will finally make her virtual YouTuber debut on January 20, 2020. Karen started her virtual YouTube activity last September as part of the Sister Princess franchise's 20th- anniversary project, and Sakuya is the second sister joining it.
Karen announced Sakuya's participation in the 11th episode posted on December 2, 2019. However, her fans had to wait for a while because her voice cast Yui Horie was so busy on her own solo live tour that ran until December 29. And now she is finally ready to meet her fans, aka Onii-sama.
After the next 17th episode of Karen's regular program, Sakuya's five-minute short self-introduction clip will be posted on the same official YouTube channel for the anniversary project at 21:00 on January 20 (JST), which will be available for everyone. Then a 30-minute special program hosted by Karen and Sakuya will be streamed on the project site for the fan club members only (the cheapest monthly membership fee is 500 yen, the highest is 10,000 yen).
\#VTuber咲耶 のデビュー日が1/20(月)に決定!/
VTuber咲耶が、YouTubeの「シスター・プリンセス」20周年チャンネル(https://t.co/VulRju28Dv)のプレミア公開で、1月20日(月)21:00にデビューすることが決定しました✨
みなさま1/20(月)は是非お見逃しなく!!????#VTuber可憐 #シスプリ pic.twitter.com/IRJWfuecJh

— 【公式】シスター・プリンセス20周年 (@sis_pri20th) January 13, 2020
---
Meanwhile, Karen's re-recorded Sister Princess song album "SONG LETTER -Daisuki na Onii-chan he-" is set to be released from King Records on February 12, 2020. The 11-song album includes her most well-known character song "Daisy Bouquet," which was recorded for the "Sister Princess - The 12 Angels -" album originally released in February 2001, and a newly-recorded song "Yume Calendar" produced by can/goo.
Vチューバー【可憐】「SONG LETTER~大好きなお兄ちゃんへ♡~」のジャケット写真が公開となりました!✨また収録曲順に加え、can/gooプロデュースによる完全新曲のタイトルが「夢カレンダー」であることも発表となりました!詳しくは公式HPをチェック!https://t.co/mXUhFZbtLC #VTuber可憐 #シスプリ pic.twitter.com/JvhhV2sn5t

— 【公式】シスター・プリンセス20周年 (@sis_pri20th) December 27, 2019
Karen's "Daisy Bouquet" practice video:
---
Source: "Sister Princess" 20th anniversary project official website / Twitter
©Sister Princess 20th Project
©Naoto Tenhiro, Sakurako Kimino/KADOKAWA