Yoshinobu Tokumoto (Comic Girls)-directed TV anime adaptation will be available on Crunchyroll on February 2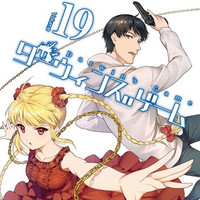 The official Twitter for FLIPFLOPs' supernatural battle manga Darwin's Game announced that the publisher Akita Shoten has decided to reprint the series in large quantities and that the series will have more than four million copies in print in Japan. Its latest 19th volume has already gotten a second reprint.
The manga has been serialized in Akita Shoten's Bessatsu Shonen Champion since its January 2013 issue. Before its 19th volume was published on December 6, 2019, the series' total circulation was reported as three million copies. The reason for this huge boost is, of course, the ongoing TV anime adaptation by Nexus that started airing in Japan on January 4, 2020.
The person in charge of the manga at Akita Shoten writes in the Twitter post below, "We have no doubt that 2020 will be a year of Darwin's Game!"
TVアニメが絶好調放送中の『ダーウィンズゲーム』ですが、原作の単行本も大量重版が決定!!累計400万部突破!!先月発売した最新単行本19巻もすでに2度目の重版です!!2020年は『ダーウィンズゲーム』の年、間違いない!!(秋田書店担当) pic.twitter.com/fjtVJTaNoy

— 「ダーウィンズゲーム」公式 (@d_game_official) January 16, 2020
Manga 1st and 19th tankobon volume covers: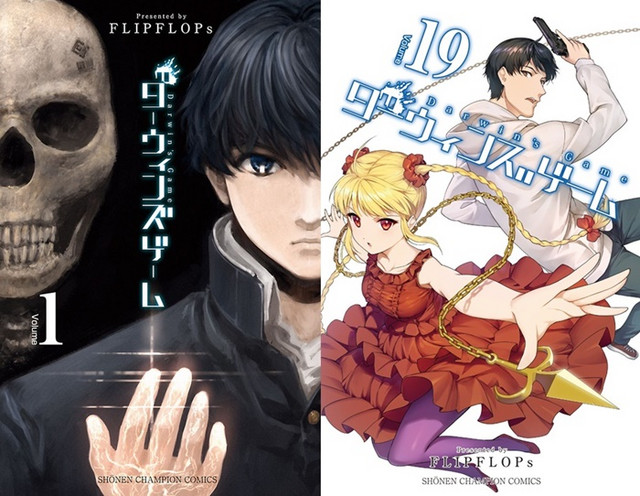 ---
The TV anime Darwin's Game is scheduled to be available on Crunchyroll on February 2 at 9:00am PST to its members in North America, Latin America (South and Central America including Mexico), AUS/NZ, UK/IR, and South Africa.
Synopsis:
An unpredictable battle of superpowers. Kaname Sudo, an ordinary high school student, receives an invitation email to try a mysterious app called "Darwin's Game." Kaname, upon launching the app, is drawn into a game where players fight one another using superpowers called Sigils. Without knowing the reason for all this, can Kaname survive furious battles against the powerful players who attack him?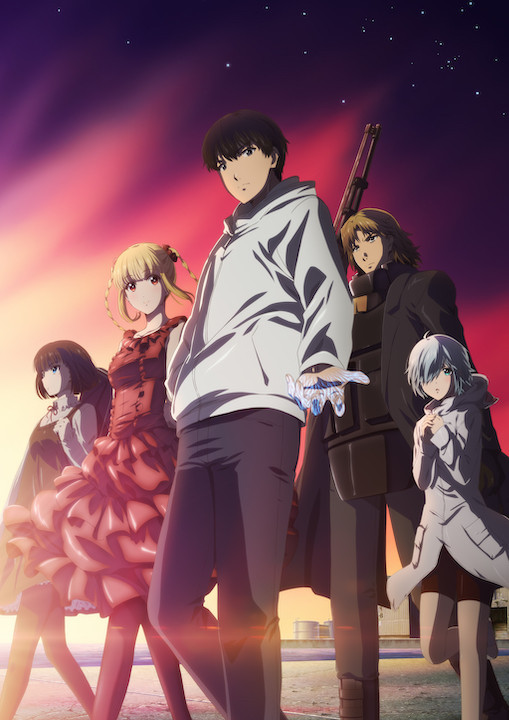 ---
Source: "Darwin's Game" manga official Twitter
© FLIPFLOPs(Akita Shoten)2013
© FLIPFLOPs (Akita Shoten)/Darwin's Game Production Commiittee