General sales of the tickets will begin on February 1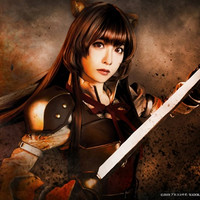 Following the main visual featuring Yuuya Uno as the protagonist Naofumi Iwatani revealed last November, the official website for the forthcoming stage play adaptation of Aneko Yusagi's fantasy light novel series The Rising of the Shield Hero has also posted six more cast visuals of Raphtalia and her childhood, Motoyasu Kitamura, Ren Amaki, Itsuki Kawasumi, and Erhard.
The stage play is directed by Satoshi Ougi on a script by Kaori Moriyama. The two previously worked together on the stage play adaptation of Midori Yuuma's cooking-themed supernatural light novel series Kakuriyo: Bed and Breakfast for Spirits in 2018. It is set to be performed at COOL JAPAN PARK OSAKA TT Hall in Osaka from March 27 to 29, 2020, then at Theater Sun Mall in Tokyo from April 2 to 12. General sales of the 7,000-yen tickets will begin on February 1.
Raphtalia: Karin Isobe (25/Sayaka Saeki in Bloom Into You stage play):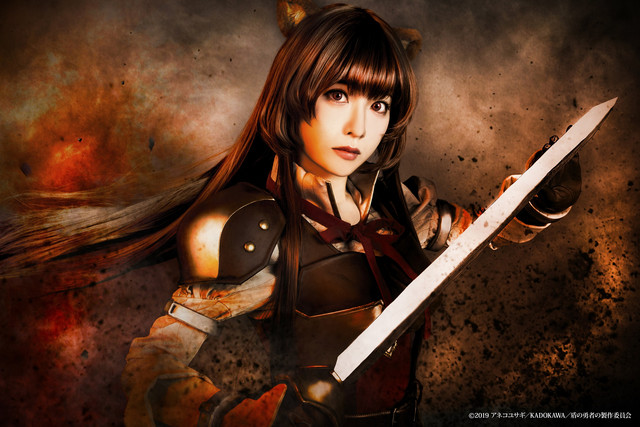 Raphtalia (childhood): Elena Kamata (10):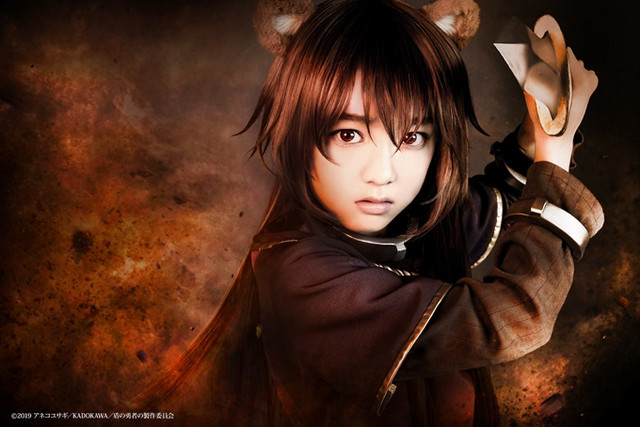 Motoyasu Kitamura: Ikkei Yamamoto (30/Shuichirp Ohishi in The Prince of Tennis musicals)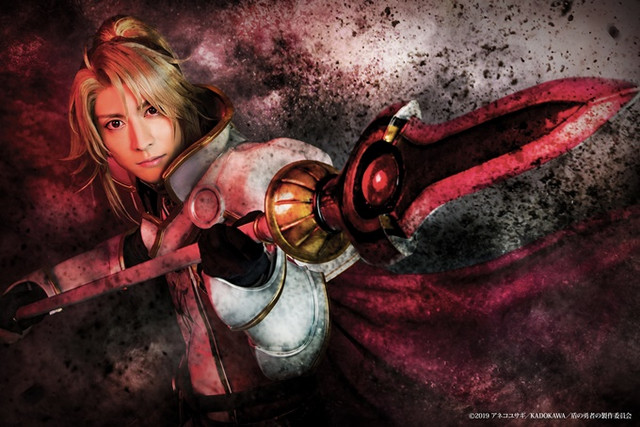 Ren Amaki: Yuuho Matsui (28/Shun Izuki in Kuroko's Basketball stage plays):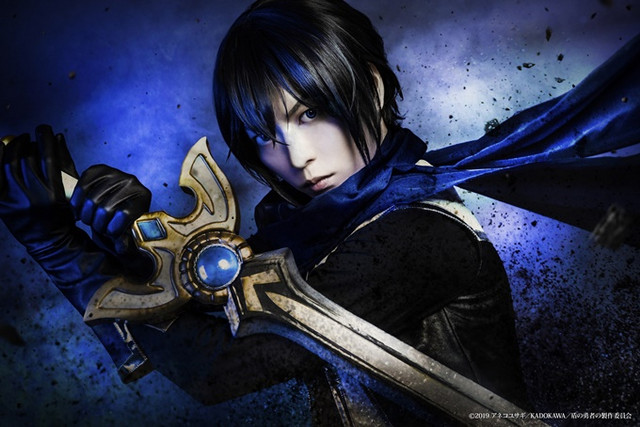 Itsuki Kawasumi: Taiga Fukazawa (25/Masaru Saiga in Karakuri Circus stage play):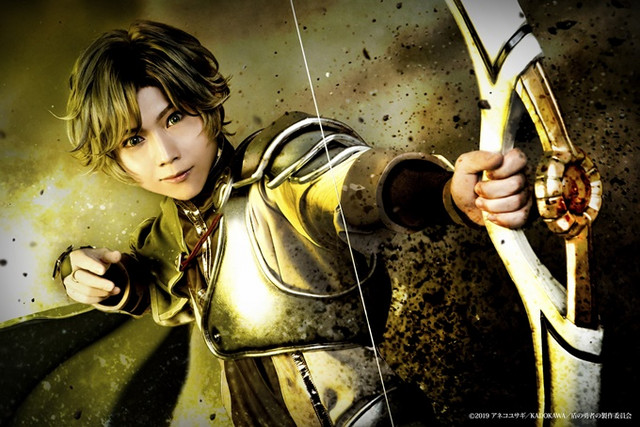 Erhard: Maruyama Atsushi (36/Utsusemimaru/Kyoryu Gold in Zyuden Sentai Kyoryuger):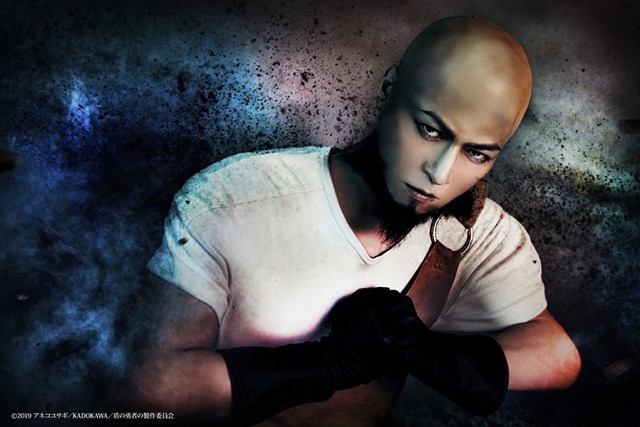 Main visual: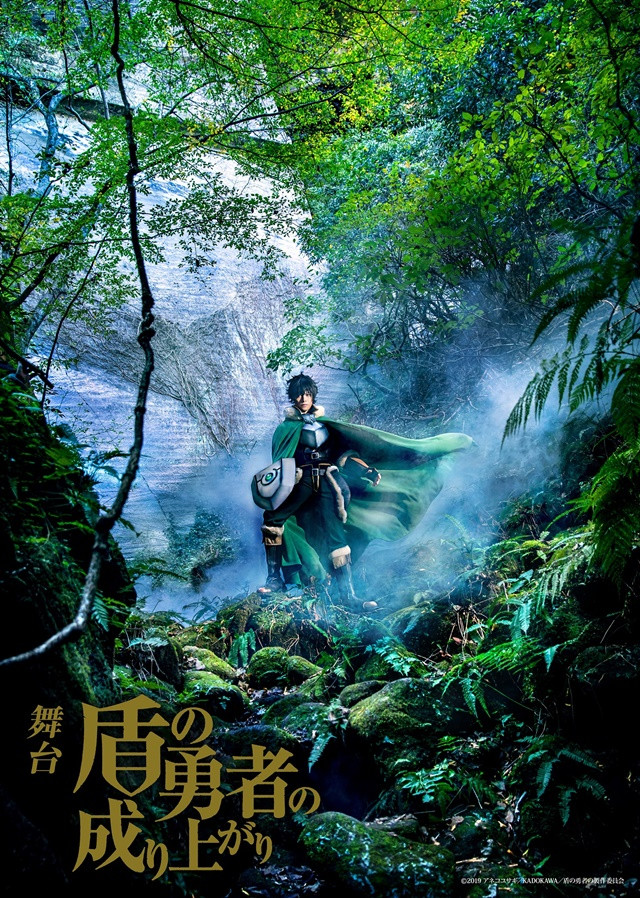 Schedule: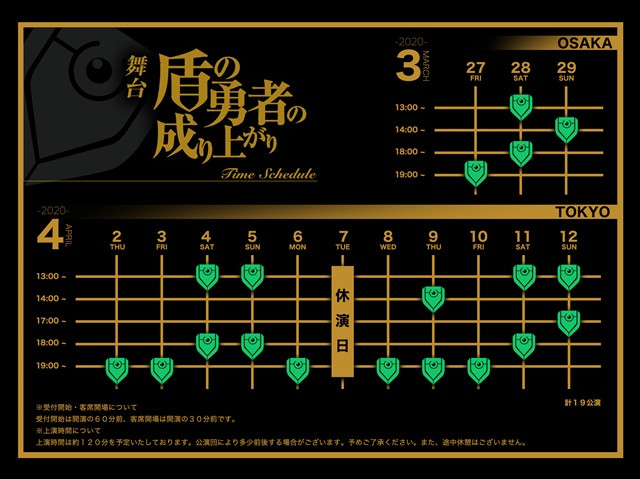 ---
Source: Scissors-Blitz press release
© 2019 Yusagi Aneko/KADOKAWA/The Rising of the Shield Hero production committee