"Chidori RSC" and "Kemono Michi: Rise Up" follow in second and third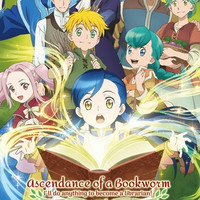 Akiba Souken, a Japanese news site dedicated to the Akihabara-related otaku pop culture, has revealed the result of its online poll for the fall 2019 TV anime. It was conducted from December 15, 2019, to January 5, 2020. A total of 35,986 votes were cast for the 57 titles aired in Japan last fall.
The most voted series was the TV anime adaptation of Miya Kazuki's "biblia fantasy" light novel Ascendance of a Bookworm, which collected almost twice more votes than Chidori RSC and Kemono Michi: Rise Up in second and third. The TV anime produced by Ajiado (Izetta: The Last Witch, How Not to Summon a Demon Lord) was aired for 14 episodes from October 3 to December 26, 2019. Its second season is already scheduled to premiere in the spring of 2020.
1. "Ascendance of a Bookworm" - 6,539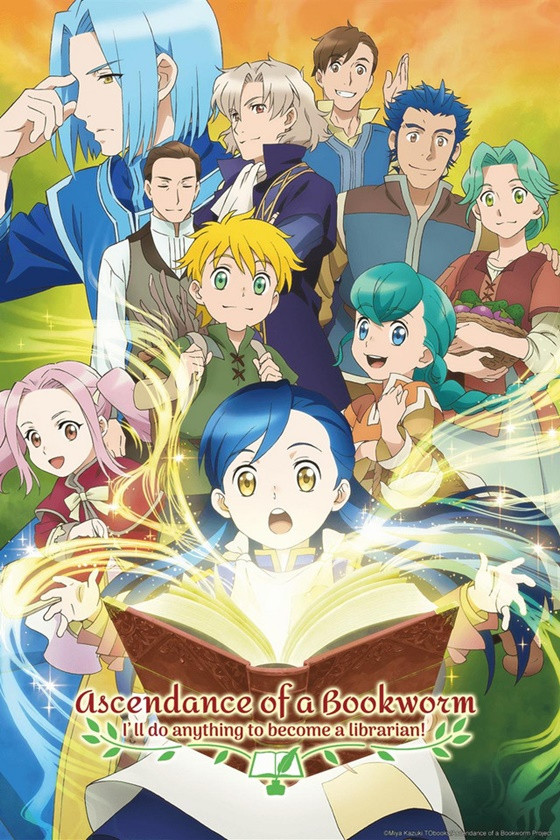 ©Miya Kazuki, TO Books/"Ascendance of a Bookworm" Production Committee
2. "Chidori RSC" - 3,439
3. "Kemono Michi: Rise Up" - 3,066
4. "Nullpeta" - 2,855
5. "Houkago Saikoro Club" - 2,622
6. "ORESUKI Are you the only one who loves me?" - 2,468
7. "Didn't I say to make my abilities average in the next life" - 2,113
8. "Kandagawa Jet Girls" - 2,106
9. "Welcome to Demon School! Iruma-kun" - 2,067
10. "Cautious Hero: The Hero Is Overpowered but Overly Cautious" - 2,020
11. "Sword Art Online: Alicization War of Underworld" - 800
12. "Kono Oto Tomare! 2nd Season" - 579
13. "Babyron" - 505
14. "Hoshiai no Sora" - 504
15. "Hi Score Girl II" - 381
16. "PSYCHO-PASS 3" - 365
17. "Fate/Grand Order - Absolute Demonic Front: Babylonia" - 360
18. "My Hero Academia Season 4" - 301
19. "We Never Learn: BOKUBEN 2nd Season" - 284
20. "BEASTERS" - 196
21. "Phantasy Star Online 2: Episode Oracle" - 175
22. "VAL x LOVE" - 165
23. "Z/X Code reunion" - 162
24. "Chihayafuru 3" - 149
25. "Chubo Gekihatsu Boy" - 144
26. "Ahiru no Sora" - 139
27. "The Seven Deadly Sins: Wrath of the Gods" - 119
28. "High School Prodigies Have It Easy Even In Another World" - 107
29. "Food Wars!: Shokugeki no Soma: The Fourth Plate" - 105
30. "RADIANT season 2" - 95
31. "Kabukicho Sherlock" - 93
32. "Assassins pride" - 91
33. "Stand My Heroes: Piece of Truth" - 88
34. "Fairy gone" (2nd cour) - 87
35. "Africa no Salaryman" - 86
36. "Azur Lane The Animation" - 85
37. "GRANBLUE FANTASY The Animation Season 2" - 49
37. "Special 7: Special Crime Investigation Unit" - 49
39. "Gundam Built Divers Re:Rise" - 48
40. "Pocket Monster (new series)" - 44
41. "Zoid Wild Zero" - 40
42. "No Guns Life" - 32
43. "Aikatsu on Parade!" - 21
43. "Taeko no Nichijou" - 21
45. "XL Jyoushi" - 20
46. "Ani ni Tsukeru Kusuri wa Nai! 3" - 19
46. "True Cooking Master Boy" - 19
48. "ACTORS -Songs Connection-" - 18
49. "Blade of the Immortal - IMMORTAL -" - 17
50. "Sylbania Family Mini Story Clover" - 16
50. "Urashimasakatasen no Nichijou" - 16
52. "Kaiju Step Wandabada" - 14
52. "Bananya and the Curious Bunch" - 14
54. "Pre School Time GoGo! Atom/Egg Car" - 10
55. "Tenka Hyakken - Meijikan he Yokoso!" - 8
56. "DollFro: Iyashi-hen" - 7
57. "SUPER SHIRO" - 4
---
Source: Akiba Souken