Acclaimed mechanic designer Katsumi Itabashi's works will be also introduced on the site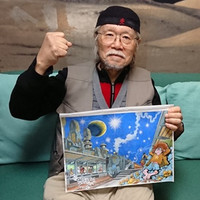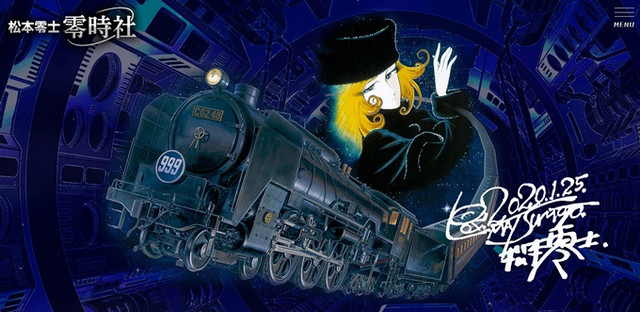 The official website for legendary manga artist Leiji Matsumoto (Galaxy Express 999, Space Pirate Captain Harlock)'s own production studio Leijisha is opened today on January 25, 2020, his 82nd birthday.
Leijisha is operated by Matsumoto and his wife Miyako Maki. While his works had their individual website in the past, this is the studio's first official website. There were many voices worrying about his health after he was urgently transported in Italy last November, so he decided to open this website to tell his fans and people concerned that he had recovered well.
The site will introduce not only Matsumoto's profile and the list of his works, but also his future activities and new works. In addition, the works by Miyako Maki and another member of Leijisha, Katsumi Itabashi, will be available on the site soon, as well as their ongoing and upcoming projects. Itabashi has served as an assistant to Matsumoto for decades, mainly working on the mechanic designs for his works.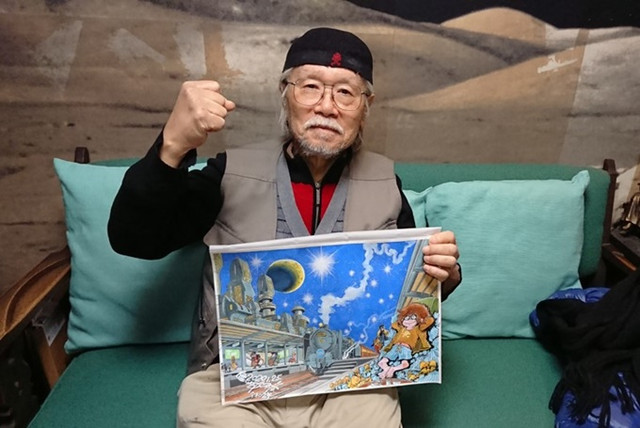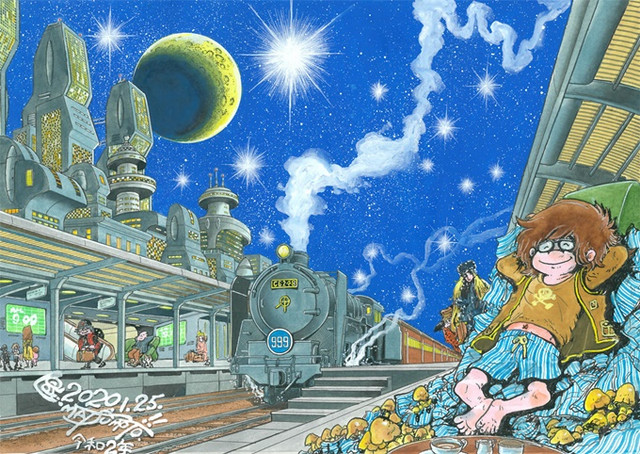 Also, his health and recent condition will be also reported on his cat Mii-kun's official Twitter.
僕、ミーくん(四代目・♂)。零時社でパパ(松本零士)、ママ(牧美也子)と一緒に暮らしているんだ。これからパパやママのお仕事の様子をつぶやいていくからよろしくニャ。 #松本零士 #零時社 #猫 pic.twitter.com/8Op7SPg4Br

— ミーくん@零時社/松本零士 (@leijisha) January 24, 2020
- Leiji Matsumoto / Leijisha official website:
- Mii-kun Twitter
@leijisha
---
Source: ShoPro press release
©Leiji Matsumoto/Leijisha