"ONE PIECE LIVE MARIONETTE" final show will be streamed worldwide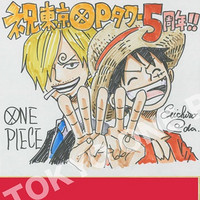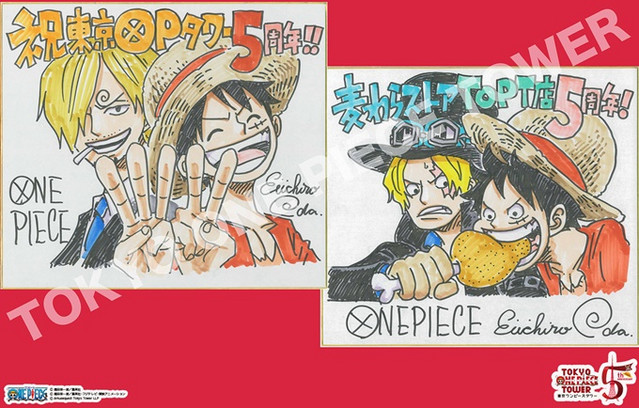 As the first permanent indoor theme park dedicated to the One Piece franchise, Tokyo One Piece Tower opened on March 13, 2015. To celebrate its forthcoming fifth-anniversary, the One Piece original manga author Eiichiro Oda drew two commemorative colored papers featuring Luffy & Sanji, and Luffy & Sabo. These papers' originals will be exhibited in the park and at the Straw Straw Store Tokyo One Piece Tower Store from March 1.
In addition, a limited quantity of the fifth-anniversary shopper featuring the Luffy & Sanji illustration will be given to the purchases at Tongari Store on the third floor of the park, while that featuring the Luffy and Sabo illustration will be offered at the Straw Store Tokyo One Piece Tower Store from the same day.
#東京ワンピースタワー は3月に5周年を迎えます????いつもありがとうございます????
5周年を記念して、原作者・尾田栄一郎より描き下ろしの記念色紙が到着????こちらの色紙は3/1(日)よりショッパーとして商品ご購入の方に数量限定でお渡しいたします????詳しくはこちら⬇️https://t.co/9U1PXXnxRl #TOPT5周年 pic.twitter.com/BsWcNFU2jp

— 東京ワンピースタワー【公式】 (@onepiecetower) January 27, 2020
ニュース|【東京ワンピースタワー】祝おう!東京ワンピースタワー5周年! #onepiece #東京ワンピースタワー https://t.co/pI2R2qpOvv pic.twitter.com/zGKTGaonkA

— ONE PIECE.com(ワンピース) (@OPcom_info) January 27, 2020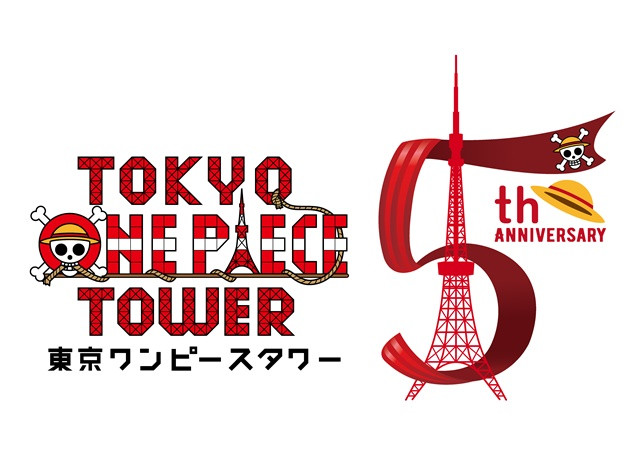 ---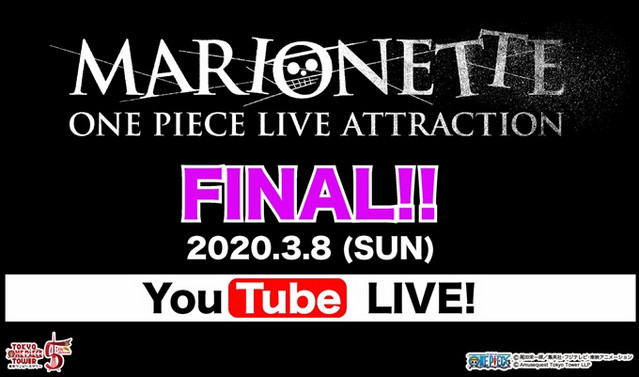 Meanwhile, the park's popular live-show "ONE PIECE LIVE ATTRACTION MARIONETTE" will have its final performance by its current cast on March 8, 2020 (the show itself will return with new cast members on March 18). The March 8 performance will be live-streamed worldwide on the park's official YouTube channel and China's largest SNS Weibo from 20:00 on March 8 (JST) / 03:00 on March 8 (PST). Its estimated performance time is about 20 minutes.
Tokyo One Piece Tower official YouTube channel:
"ONE PIECE LIVE ATTRACTION MARIONETTE" PV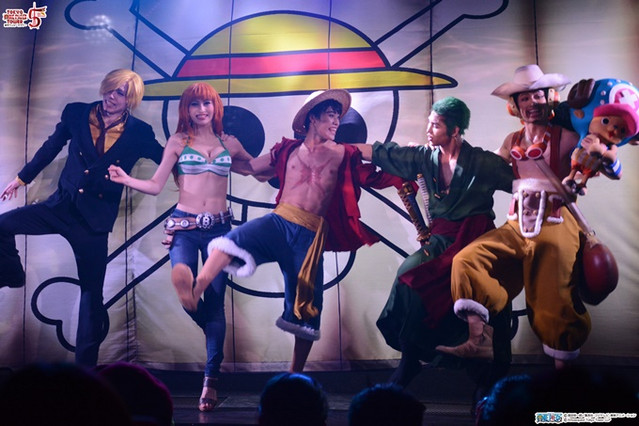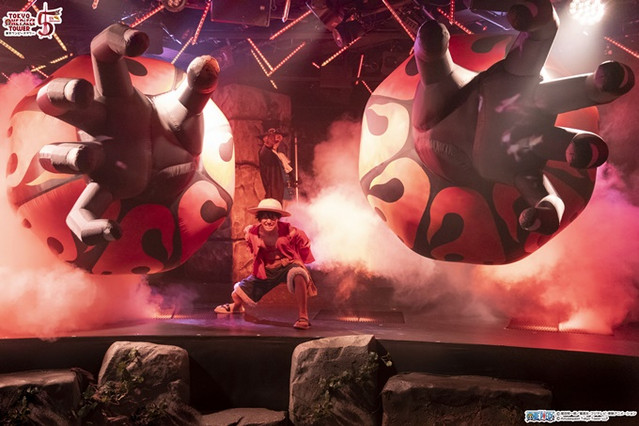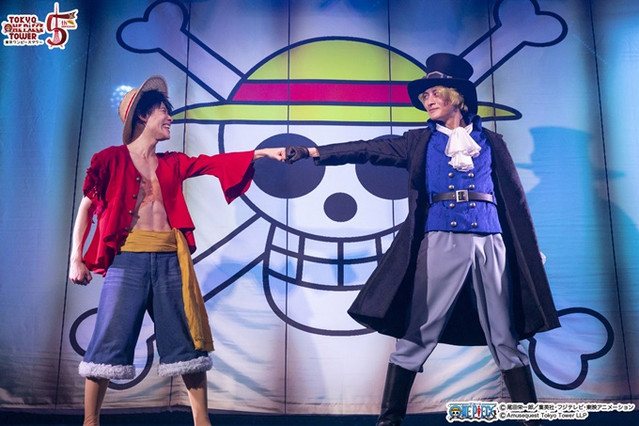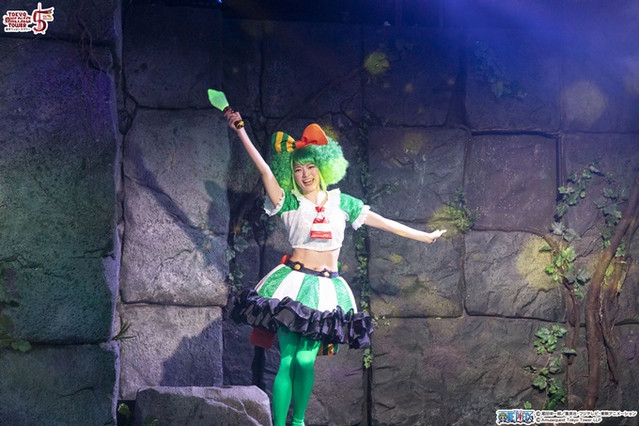 ---
Source: Tokyo One Piece Tower press release
© Eiichiro Oda/Shueisha, Fuji TV, Toei Animation