The total box office gross recorded its highest in 20 years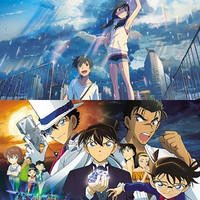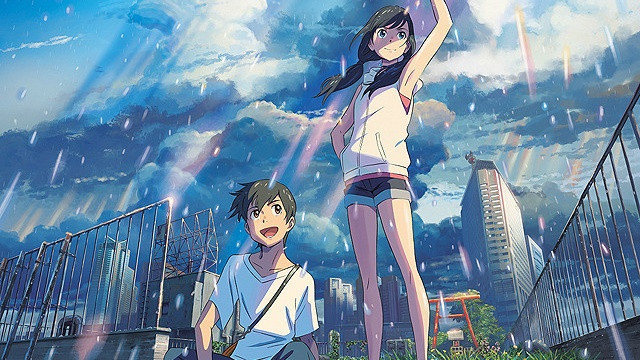 The Motion Picture Producers Association of Japan (MPPAJ), consisting of the four major Japanese motion picture companies (Shochiku, Toho, Toei, Kadokawa), held an annual press conference in Tokyo yesterday to report industrial statistics of the Japanese film industry for the year 2019.
689 Japanese films (86 more than in 2018) and 589 foreign films (10 more) were released in Japan last year, and its total box office gross revenue of both domestic and foreign films in the market was 261.18 billion yen, which was 17.4 percent up from the previous year and the highest in 20 years since 2000. 40 Japanese and 25 foreign films earned more than one billion yen. 16 animation/full CG films surpassed the record in 2019, which was eight more than in 2018.
The top-grossing film was Makoto Shinkai's Tenki no Ko / Weathering With You, which was released in 358 theaters across Japan on July 19, 2019, and dominated the Japanese weekly box office's No.1 spot for three consecutive weeks. It has earned 14.06 billion yen and has also become the seventh top-grossing Japanese film of all-time. Coming in second was the 23rd Detective Conan feature film Konjyou no Fist/The Fist of Blue Sapphire, which made 9.37 billion yen to become the highest-grossing film in the Conan anime franchise.
---
Japanese anime/CG/manga's live-action adaptation films that earned more than one billion yen in 2019
- animation/CG films
- Japanese manga's live-action adaptation films
1 . "Weathering With You" - 14.06 billion yen
2 . "Detective Conan: The Fist of Blue Sapphire" - 9.37 billion yen
3. "Kingdom" - 5.73 billion yen
4. "ONE PIECE STAMPEDE" - 5.55 billion yen
5. "Doraemon: Nobita's Chronicle of the Moon Exploration" - 5.02 billion yen
7. "Dragon Ball Super: Broly" - 4 billion yen
8. "Tonde Saitama" - 3.76 billion yen
10. "Mewtwo Strikes Back: Evolution" - 2.98 billion yen
13. "Kaguya-sama: Love Is War" - 2.24 billion yen
15. "Crayon Shin-chan Honeymoon Hurricane -The Lost Hiroshi-" - 2.08 billion yen
16. "The Great War of Archimedes" - 1.93 billion yen
17. "Uta no Prince-sama The Movie: Maji LOVE Kingdom" - 1.82 billion yen
18. "The Fable" - 1.77 billion yen
19. "Fate/stay night [Heaven's Feel]」Ⅱ.lost butterfly" - 1.66 billion yen
22. "City Hunter The Movie: Sjinjuku Private Eyes" - 1.53 billion yen
23. "Promare" - 1.5 billion yen
24. "Sumikko Gurashi: Tobidasu Ehon to Himitsu no Ko" - 1.45 billion yen
25. "Dragon Quest Your Story" - 1.42 billion yen
28. "Love Live! Sunshine!! The School Idol Movie Over the Rainbow" - 1.3 billion yen
29. "Yokai-Watch The Movie: FOREVER FRIENDS" - 1.25 billion yen
33. "Kubo Ibuki" - 1.16 billion yen
39. "Code Geass: Lelouch of the Re;surrection" - 1.06 billion yen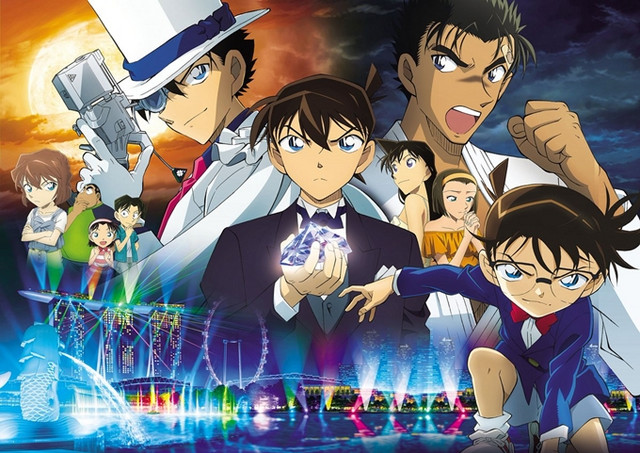 ---
Source: The Motion Picture Producers Association of Japan
(C)2019 "Tenki no Ko" Production Committee
©2019 Gosho Aoyama/Detective Conan Production Committee