Pre-registrations are now open for iOS and Android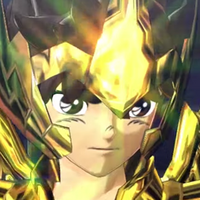 Get ready to join the Knights of the Zodiac in a new cosmic adventure!
Saint Seiya: Shining Soldiers is a new mobile game from BANDAI NAMCO, featuring your favorite characters from the long-running series. Players will engage in turn-based battles, and can fight friends or challenge rivals around the globe in PVP mode. Or you can relive fan-favorite moments from the series in Cosmo Chronicle Mode, including the 12 Gold Palaces and Dark Lord Hades.
A pre-registration campaign is currently underway, with the promises of big bonuses depending on how many people join up. 300,000 registrations or more will net all players enough Galaxy Stones (in-game currency) for a 10x Summon, plus equipment buff materials and the Sagittarius Aiolos (Green).
Shining Soldiers producer Wataru Sato looks forward to fans around the world joining forces to celebrate their love for Saint Seiya. "SAINT SEIYA has many passionate fans worldwide, and our staff are committed to satisfying those fans through their own love of the series; we've also made this battle system easy to use for those who are new to SAINT SEIYA. We hope you try installing this game, strengthening your favorite characters, and creating your dream team!"
Saint Seiya: Shining Soldiers will be available in the near future. Don't forget to pre-register and help your fellow fans!
>> Saint Seiya: Shining Soldiers Website
©Masami Kurumada, Toei Animation
©BANDAI NAMCO Entertainment Inc.