The all-new film focusing on three women in their twenties hits theaters May 15, 2020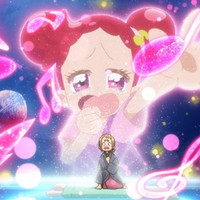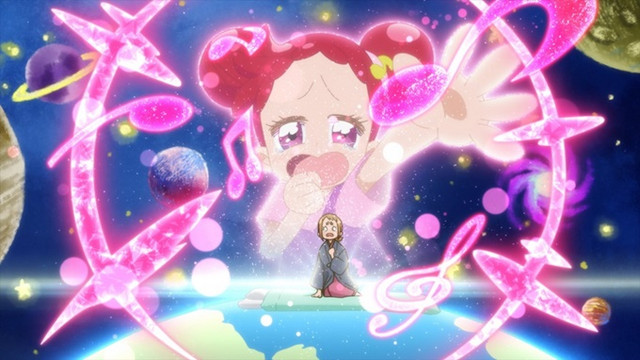 The official website for the 20th-anniversary film for Toei Animation's Ojamojo Doremi series, Majo Minarai wo Sagashite (Looking for Witch Apprentices) posted a 37-second new teaser trailer today. The first episode of the first Ojamajo Doremi TV anime was aired in Japan just 21 years ago from today, February 7, 1999. In the end of the clip, you can hear the original protagonist Doremi Harukaze's iconic line, "Happy Lucky Minna ni To-doke!"
The all-new feature film focuses on three women in their twenties: 27-year-old Mire Yoshizuki (office worker who was a returnee), 22-year-old Sora Nagase (university student who wishes to be a teacher), and 20-year-old Reika Kawatani (part-time worker).
The three know the magic doesn't exist in reality. But through a journey to visit the places related to the Ojamajo Doremi anime series, including the western-style house that inspired Maho-do in the teaser, they look for their important things that they forgot as growing up as an adult. Meanwhile, the original Ojamajo Doremi characters are expected to appear in the story in some form.
The film co-directed by the TV anime first season's series director Junichi Sato and Yu Kamatani (ONE PIECE STAMPEDE assistant director) is set to be released in Japan on May 15, 2020.
????#あの呪文はまだ覚えてる?????

映画『 魔女見習いをさがして』の特報が完成✨

特報完成と #おジャ魔女どれみ 第1話放送日を記念して、
"あの呪文"をツイートしてくれた人の中から抽選で特製リーフレットを5名様に????しちゃいます
#おジャ魔女どれみ #魔女見習いをさがして

— 【公式】おジャ魔女どれみ20周年 (@Doremi_staff) February 6, 2020
Teaser poster visual: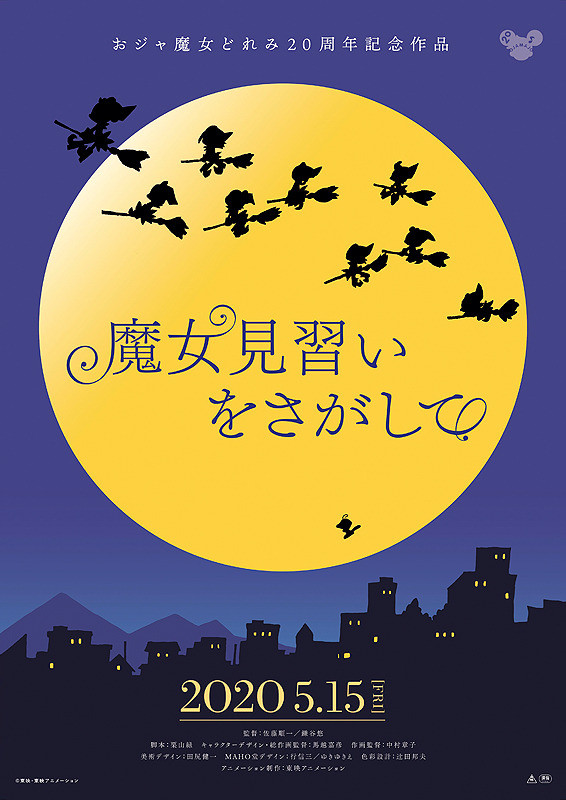 ---
Source: "Minarai Majo wo Sagashite" official website / Twitter
©Toei, Toei Animation