Takaharu Okuma (Himouto! Umaru-chan sub-director) makes his directorial debut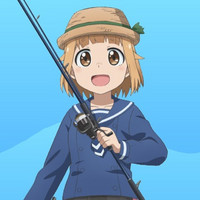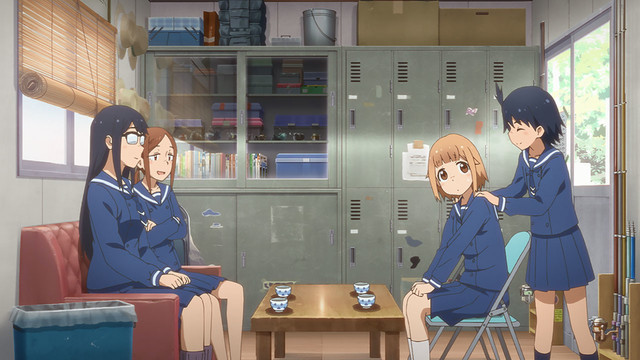 The official website for the forthcoming TV anime adaptation of Yasuyuki Kosaka's fishing-themed manga Hokago Teibo Nisshi (Afterschool Embankment Journal) is updated today with individual visuals of its four main characters: Hina Tsurugi (CV: Kanon Takao), Natsumi Hodaka (Natsumi Kawaida), Kuroiwa (Yu Sasahara), and Makoto Ohno (Satomi Akesaka).
The story centers on Hina Tsurugi, who moved from the city to the countryside. She is an indoor-type girl and doesn't like living things. She originally planned to join the handicraft club to spend a happy high school life. But after accidentally meeting with Yuuki Kuroiwa while she was out for a walk, she was forced to join the mysterious "Teibou-bu" (the embankment club) and started fishing.
Takaharu Okuma (Yuruyuri, Himouto! Umaru-chan sub-director) makes his series directorial debut at Doga Kobo (The Helpful Fox Senko-san), alongside series composition writer Fumihiko Shimo (How Heavy Are the Dumbbells You Lift?), character designer Katsuhiro Kumagai (Gabriel DropOut). The TV anime Hokago Teibo Nisshi is set to premiere in Japan in April 2020.
Hina Tsurugi: Kanon Takao (Latina in If It's for My Daughter, I'd Even Defeat a Demon Lord)
【キャラクターイラスト①】

TVアニメ「放課後ていぼう日誌」のキャラクターイラストを公開!

生き物が苦手な海野高校1年生!鶴木陽渚のイラストです!https://t.co/gA957jwO6l#teibo pic.twitter.com/YJfkS3AeSS

— 「放課後ていぼう日誌」公式 (@teibo_bu) February 8, 2020
Natsumi Hodaka: Natsumi Kawaida (Cindy in The Magnificent Kotobuki)
【キャラクターイラスト②】

TVアニメ「放課後ていぼう日誌」のキャラクターイラストを公開!

色気より食い気な海野高校1年生!帆高夏海のイラストです!https://t.co/KeGCH35JOF#teibo pic.twitter.com/HKMf67YZPo

— 「放課後ていぼう日誌」公式 (@teibo_bu) February 8, 2020
Yuuki Kuroiwa: Yu Sasahara (Rin Namiki in Kandagawa Jet Girls)
【キャラクターイラスト③】

TVアニメ「放課後ていぼう日誌」のキャラクターイラストを公開!

飄々とした性格の海野高校3年生!黒岩悠希のイラストです!https://t.co/rmBJ0Q6V36#teibo pic.twitter.com/p4V6SbilMJ

— 「放課後ていぼう日誌」公式 (@teibo_bu) February 8, 2020
Makoto Ohno: Satomi Akesaka (Rinko Shirokane in BanG Dream!)
【キャラクターイラスト④】

TVアニメ「放課後ていぼう日誌」のキャラクターイラストを公開!

物静かで落ち着いた性格の海野高校2年生!大野真のイラストです!https://t.co/RMSUm5NVzL#teibo pic.twitter.com/14RQ6gzva2

— 「放課後ていぼう日誌」公式 (@teibo_bu) February 8, 2020
1st PV
Key visual: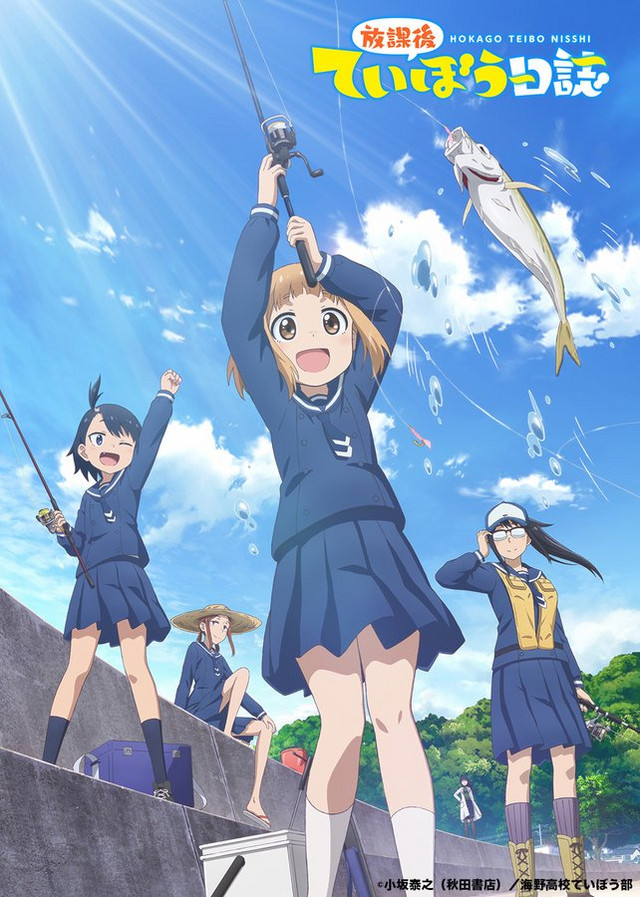 ---
Source: TV anime "Hokago Teibo Nisshi" official website / Twitter
©Yasuyuki Kosaka (Akita Shoten)/Umino High Embankment Club