Five-disc DVD and three-disc Blu-ray will be available on March 25, 2020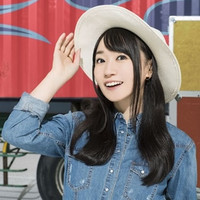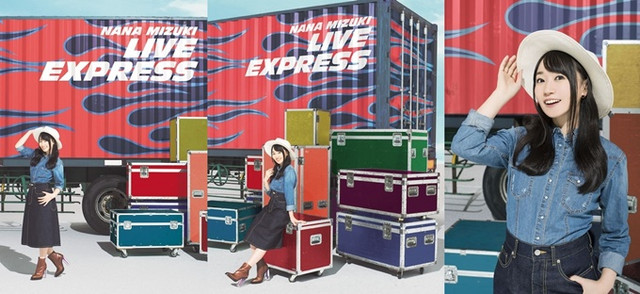 The official website for 40-year-old anime voice actress/singer Nana Mizuki has revealed the jacket images of her forthcoming new live DVD/Blu-ray "NANA MIZUKI LIVE EXPRESS" to be released on March 25, 2020, along with her latest artist photo.
The two jacket photos feature Mizuki and the equipment that will be loaded soon, in front of the large truck Convoy that appeared in her live stage. Because the title "EXPRESS" includes the meaning of "deliver" and "convey," the photos depict a moment to deliver the sound to the next place during her long concert tour.
The five-disc DVD and three-disc Blu-ray include two of her "NANA MIZUKI LIVE EXPRESS 2019" concerts at Kobe World Memorial Hall (July 6, 2019) and ZOZO Marine Stadium (September 15, 2019), as well as "Mizuki Nana Ooi ni Utau 5" at Makuhari Messe Event Hall (May 5, 2019).
Blu-ray jacket: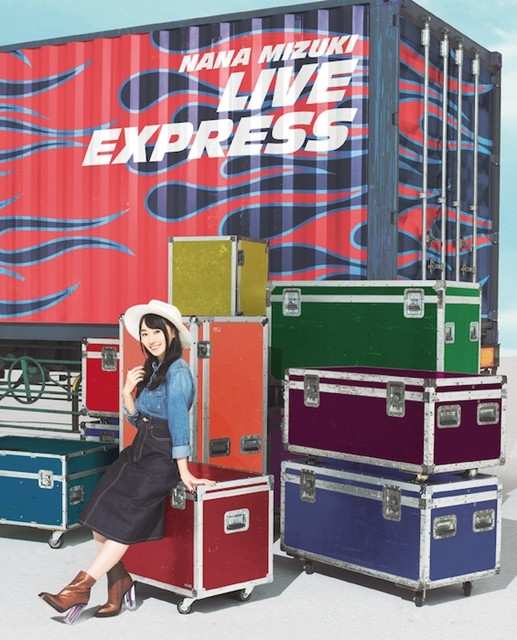 DVD jacket: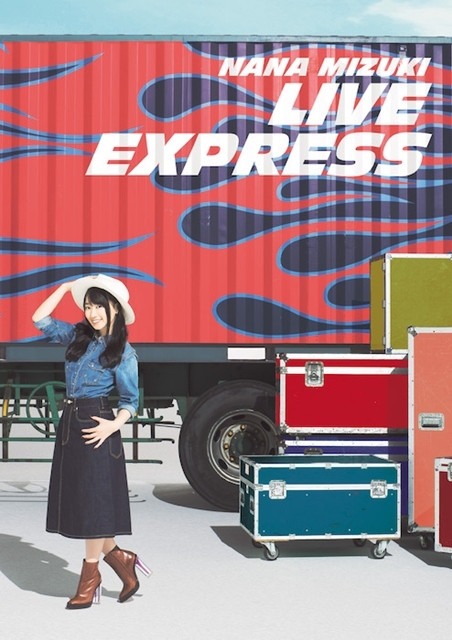 Latest artist photo: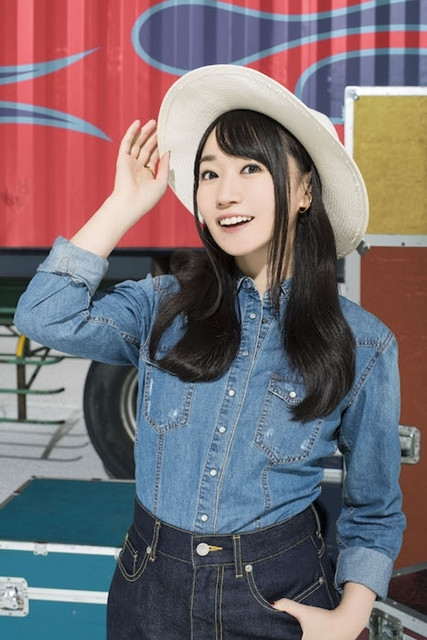 NEW LIVE Blu-ray&DVD「NANA MIZUKI LIVE EXPRESS」は2020年3月25日(水)発売予定です!
ZOZOマリンスタジアム公演、そして「幕張イベントホール座長公演 "水樹奈々大いに唄う 伍」なども収録されます。
要チェックです!https://t.co/HPO6y0UWSO#水樹奈々 #LIVE_EXPRESS #座長伍 pic.twitter.com/nkLRYwpEGx

— 水樹奈々 公式サイトNANA PARTY (@NM_NANAPARTY) February 7, 2020
---
In addition, Mizuki's official YouTube channel has started streaming seven winter-themed songs' live-performance/music videos selected by herself for her radio program "Mizuki Nana no M no Sekai" that has been aired on TOKYO FM.
"Tears' Night" (LIVE GRACE 2011 -ORCHESTRA-):
"Crystal Letter" MV:
"Daizuki na Kimi he" (LIVE GRACE 2011 -ORCHESTRA-):
"Hoshikuzu Symphony" (LIVE GRACE 2013 -OPUSⅡ-):
"Last Scene" (LIVE FORMULA 2007-2008):
"Eden" MV:
"Shin-ai" (LIVE GATE 2018):
---
Source: Nana Mizuki official website / YouTube channel
copyright © 2020 KING RECORD.CO.,LTD. ALL RIGHTS RESERVED.