"My Hero Academia THE MOVIE Heroes: Rising" added another 50 million yen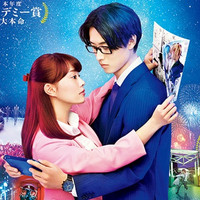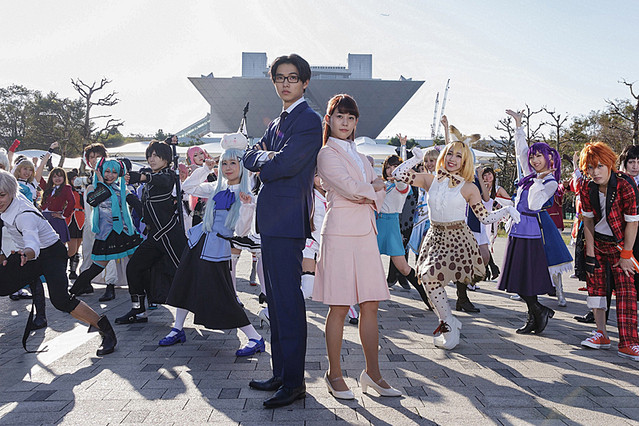 As one of this year's most anticipated live-action film adaptations of Japanese manga, Wotaku ni Koi wa Muzukashii / Wotakoi: Love is Hard for Otaku based on Fujita's romantic comedy manga of the same name was finally released in 303 theaters across Japan last Friday and easily dominated the weekend box office with an impressive 229 million yen from the 169,000 ticket sales.
The opening weekend gross was 118 percent of that of the director Yuichi Fukuda and the star Kento Yamazaki's previous collaboration film The Disastrous Life of Saiki K. released in October 2017. On the other hand, the audience's response to the film was seemingly mixed. It received a mediocre 83.9 approval rating and ranked eighth on Pia's first-day satisfaction ranking.
On the film's opening day, the director Yuichi Fukuda posted a message on his official Twitter account.
"Thank you for having the first day without any problems. When I worked on this film, I wanted to make it an entertaining film that children and families could enjoy, and I think it becomes easy to get familiar with thanks to the collaboration between the wonderful original manga Wotakoi and the musical. I hope Sagisu-san's beautiful songs will reach children????"
無事初日を迎えることができありがとうございます????
作品を作るときに、子供や家族も楽しめる娯楽作品にしたいと思っていて、ヲタ恋という素晴らしい原作と、ミュージカルとのコラボで、ファミリーの皆さんにも親しみやすくなったと思ってます。鷺巣さんの素晴らしい楽曲が子供達まで届くといいなあ???? pic.twitter.com/ADFPXha5VB

— 福田 雄一 (@fukuda_u1) February 7, 2020
My Hero Academia THE MOVIE Heroes: Rising added another 50 million yen its eighth weekend, bringing its total domestic gross to 1.68 billion yen. It needs just 40 million yen more to reach the first film's box office record of 1.72 billion yen.
---
Weekend box office in Japan (February 8-9, 2020)
(ticket sales basis)
1 (new). "Wotakoi: Love is Hard for Otaku" - 229 million yen
2 (new). "Inunakinura" - 156 million yen
3 (1). "AI Houkai" - 550 million yen
4 (3). "Parasite" - 1.59 billion yen
5 (new). "Kishiryu Sentai Ryusoulger VS Lupinranger VS Patranger the Movie"
6 (2). "CATS" - 1.02 billion yen
7 (3). "Frozen II" - 13.07 billion yen
8 (4). "Kaiji: Final Game" - 1.82 billion yen
9 (7). "Star Wars: The Rise of Skywalker" - 7.05 billion yen
10 (6). "Bad Boys for Life" - 230 million yen
"Wotakoi: Love is Hard for Otaku" trailer:
---
©Fujita/Ichijinsha
©2020 Movie "Wotakoi: Love is Hard for Otaku" Production Committee